School's out for the summer and you're likely planning your family's annual summer vacation, but like every other aspect of life, kids may have a different idea than their parents of what makes the ultimate vacation.
Travelocity.ca wanted to get the low-down on what matters most to the kids, so we sat down with some of our favourite budding jet setters to find out where they'd love to go and what their ultimate vacation would include. Keep these tips handy when you're planning your family getaway this summer.
This kid-approved check-list outlines what our junior travellers say you should consider for planning the best summer vacation EVER!
1) Adventure addicts - Our panel of kids loves the opportunity to try new things. Fishing and surfing were especially appealing.
2) Call of the wild - The chance to get up close and personal with animals and exotic creatures brought a unanimous "YES" from the junior traveller table. Give your kids an experience of a lifetime by travelling to a destination like the The Bahamas or Central America where they can swim with dolphins or get up close with Capuchin monkeys. And don't forget the abundant wildlife and world-class zoos in our own great country. It will be a trip they won't soon forget!
3) Action packed - We know Moms and Dads need their vacation to rest up from their busy lives, but lounging on the beach, all day, every day, isn't every youngster's cup of tea. They want lots of activities and the opportunity to meet new friends. If you're not up for a fast-paced trip, pick an all-inclusive resort with a kids programme that offers a variety of activities and entertainment to keep the kids busy while letting you rest. And remember, most cruise lines offer terrific kids programmes for kids 3 years old and up. Some even include private kids nightclubs for the teenagers.
4) Loosen those reigns - Remember, the kids are on vacation too. Let them enjoy a bit more freedom to try new things and maybe even eat what they want...within reason, of course. And give them a break on cleaning up and keeping their room tidy too and just let them relax with you!
5) Family time - Yes, you read that right! Kids know their parents work a lot so they would like to capitalize on this time together too. Surprise them by trying new things together and watch as they stare in awe as their predictable parents step outside their comfort zone. Jump on that rollercoaster with them, go parasailing side-by-side, or take scuba diving lessons together!
Top-rated kid destinations
1) Chicago, USA - This city has the "cool" factor even kids know about! Chicago took the top spot for preferred big city kid-escape. Whether it's the city's awe-inspiring aquarium or the excitement of a Chicago Bears game - there's plenty to do in this close-to-home vacation option
2) Rome, Italy - A soccer lover's dream, this destination offers more than just pizza, gelato and mountains of history. You can also take your sports fanatic to a European 'football' match
3) Paradise Island, Bahamas - This is a destination packed with fun for the kids - water slides, swimming with dolphins, aquariums and more. Did we mention there is a casino for Mom and Dad?
4) Panama City, Panama - An adventurer's dream destination, Panama City offers a great jumping point for mounds of nature-centric activities and activities, the kids will love the Panama Canal cruise, or sloth spotting in a number of the countries nature reserves
5) Caribbean cruise - Cruises offer something for all personality type and age. Let the kids explore the ship with their new-found friends, or participate in the myriad kids programme activities while you sip a Piña Colada by the pool!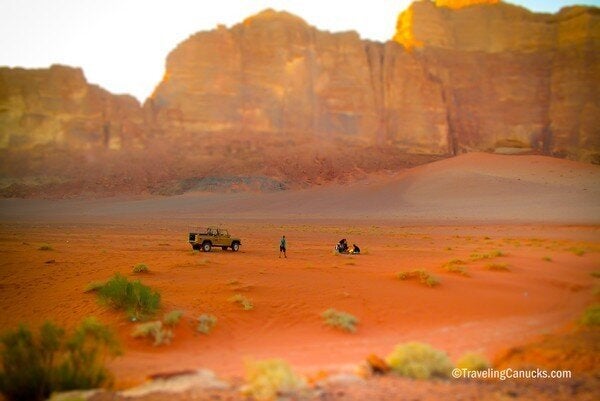 Best Travel Photos Of The Week: 2013 Edition
Popular in the Community