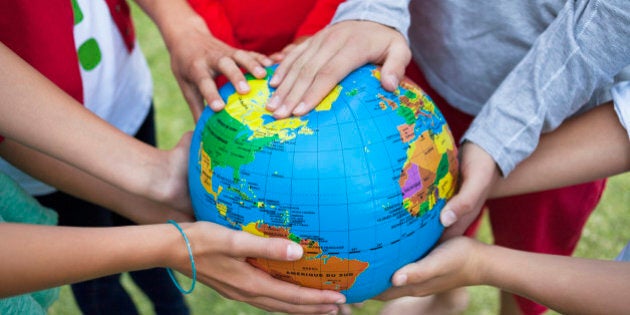 Children learn a lot about the world in school. How do you keep that going this summer?
One week into my kids' summer holidays, they're still relishing the beauty of simply hanging out. All their school binders are tucked away in the basement. There's no homework, no studying, no looming group project to complete.
It's bliss -- for now. But if your home is anything like mine, the novelty of nothingness eventually wears thin.
"I'm bored," is usually the first sign that it's happening. "Can I play more video games?" The absence of friends, away or in day camps, can add to my children's plight, intensifying the plea for more screen time. "Can't I do what I want? It's my summer!"
Because I work from home many days and need to concentrate, it would be easy to give in. The house would be quiet if I just said 'yes.' But with my kids shut in the basement on their Play Station, their worlds could quickly become very small.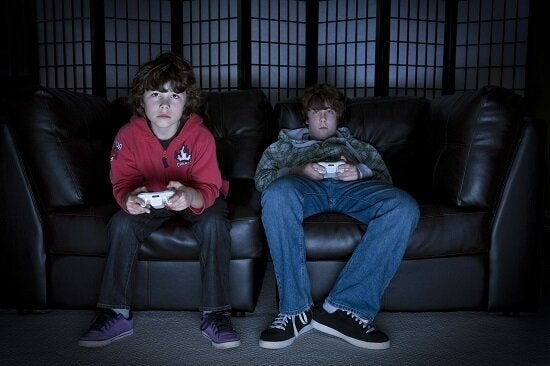 This may seem like your kids' ideal summer activity, but life is very limited in the basement. Stock photo
Keeping their worlds wide
During the school year, my kids learn about a whole spectrum of countries and culture. It seems their world is much broader then, with windows on places from Armenia to Zambia. Yet as the summer passes, I often see my kids' world's shrinking -- particularly since we don't have the budget to travel overseas.
How do I keep their worlds wide in the summertime? I brainstormed with a few other moms, and have a few suggestions:
Get out and look around: Pick a community in your city to visit, even just for a few hours. Walk through it, don't drive! Give each child a little money and a short list of things they need to experience while there. They might try a snack made in another tradition, purchase a small souvenir, and learn to say "hello" in the local dialect. Take a couple of small sketchbooks, and have them draw a few of the things that are different.
Take a day trip in your region: Is there a community within driving distance of you that's very different than anything your children have experienced? For us, St. Jacob's Farmers Market is a journey into the heart of Mennonite country. Many communities with historic roots have museums or interpretive centres to visit, and even opportunities to spend some time with a family.
Make a friend in another country: When we first sponsored nine-year-old Adhemar in Bolivia, my kids' knowledge of the country skyrocketed. We had many questions we wanted to answer. What kinds of food would he be likely to eat, and can we make some? Can we find some Bolivian music? What are the things that make life hard in parts of Adhemar's country? Does the country have a soccer team?

Sponsoring a child at the beginning of summer means your kids can get into the habit of writing to them. Many sponsored children love to write back, answering questions and telling you about their lives. A child's letters can open a window on another part of the world.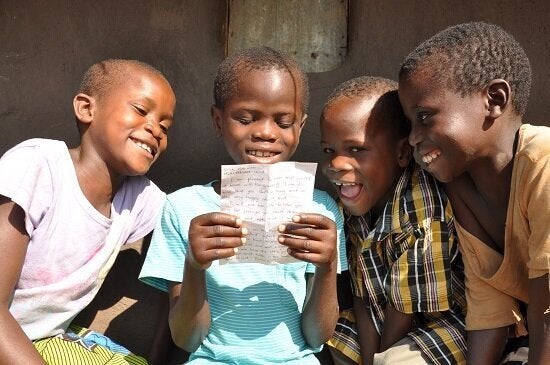 In Uganda, seven-year-old Erick shows his friends the letter he received from his sponsor in Australia. Photo/World Vision
Find a cause and champion it: Summer is a great time to look deep inside. Is there something that really bugs your child about the way the world runs? A couple of years ago, seven-year-old Charlotte Benjamin took up pencil and paper to write to Lego about the lack of interesting girl figures in their sets.
"I love Legos," she wrote to head office, but noted that all the female Lego figures did was "sit at home, go to the beach, and shop." Lego responded quickly...and Charlotte's letter gleaned results!
Whatever cause your child chooses, their letters can carry a lot of weight with companies and organizations. Perhaps the issue on their hearts is something affecting children overseas. Visit our No Child for Sale site to learn how your family can help.
Connect with an immigrant or refugee family: We so often urge our children to "get out there and make new friends" but how often do we do the same? You might have seen some new families in your neighborhood during the school year. Now might be the time to say hello, and perhaps arrange to connect.
If you're worried about preparing the right foods, invite them to go for a walk and an ice cream. Or see if they'd be interested in coming to your son's baseball game on Saturday. Many newcomers are longing to explore life in a new place -- and you could be a window for them.
However you do it, embrace the challenge yourself. If you're relishing the new adventure, chances are your kids will too. They'll likely still ask for more video games, but their "what I did on my summer vacation" essay will contain infinitely more than Minecraft.
If you live in Saskatchewan and are interested in learning more about sponsoring a child through World Vision, your timing couldn't be better. Our Campaign for Children is underway in your province. Visit out site to learn more.
Follow HuffPost Canada Blogs on Facebook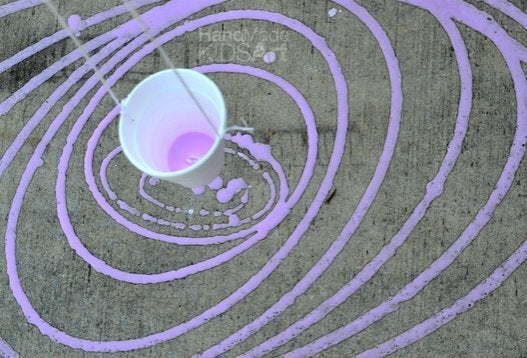 Fun STEM Activities For Your Kids