On Saturday, the boy, who is a U.S. citizen from Maryland, was travelling from Iran to Washington, D.C. with a family member to meet his mother, who is Iranian, WILX 10 reports. Unfortunately, the five-year-old was held in custody by airport authorities for several hours before he was finally reunited with her.
In the emotional reunion, the mom and other relatives are seen giving the boy hugs and kisses. The mother is also heard singing "Happy Birthday" to him.
Trump's executive order temporarily bans immigrants from Iran, Iraq, Sudan, Libya, Somalia, Yemen and Syria. As a result, a number of immigrants and refugees were detained at airports over the weekend following the order's signing on Friday. However, the five-year-old's detainment, in particular, struck a nerve with the public.
On Facebook, U.S. Democratic Senator Chris Van Hollen of Maryland revealed that he had given airport authorities "advance notice" that the boy would be arriving, yet the child was still detained.
Many agreed with Van Hollen's stance and shared their outrage on Twitter.
In addition to this, protests were held at Dulles Airport, as well as at airports nationwide over the weekend.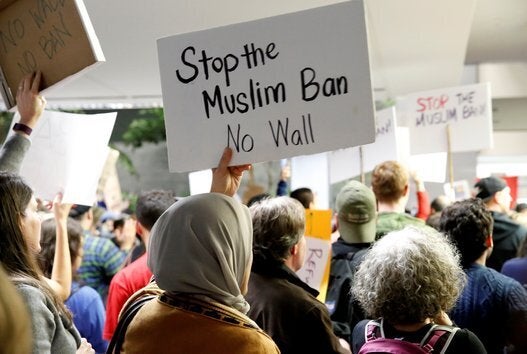 Trump Immigration Ban Sparks Protests
Popular in the Community