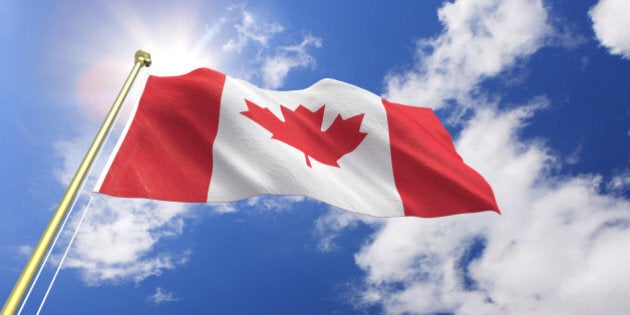 Before Standing Committees of both the House of Commons and the Senate last week, I described the federal government's agenda in the weeks ahead on national security. Two critical imperatives, which must be accomplished in lock-step together, are woven through all of our security initiatives.
First, we need to be effective in keeping Canadians safe. And simultaneously, we need to safeguard Canadian values, our rights and freedoms, and the open, generous, inclusive character of our country -- in short, the very qualities that make Canada, Canada.
We cannot enjoy our individual rights and freedoms without effective collective security, but we must achieve that collective security in ways that do not impair the very essence of that which we seek to protect.
Built by diversity and stronger because of it, Canada is fundamentally a safe and peaceful nation. The Aga Khan has described Canada as the finest expression of pluralism the world has ever known. But we are not immune to tragedy, as demonstrated by the horrible events in St. Jean-sur-Richelieu and in Ottawa in October of 2014 (and elsewhere on other occasions too).
So how should we respond? One thing is clear -- Canadians want thoughtful, inclusive consultation and dialogue. Not fear mongering. And not naivete. The public wants to be honestly informed and sincerely engaged.
There was a unique moment in the painful aftermath of the October, 2014 events when Canadians could have been gathered in common cause to find that delicate intersection between collective security and individual rights. The whole country shared in the grief of those sorry days. We leaned on each other, on all sides. There was a clear sense that laws and procedures had to be strengthened. There was palpable will to try very hard to get it right, and to do it together.
Unfortunately, the government of the day chose to proceed unilaterally. That extraordinary moment of potential collaboration evaporated. And new legislation which many Canadians found seriously defective (Bill C-51) was the result.
Now in a new government, we are working on five things in response:
The first is a better border arrangement with the United States. The details were determined during Prime Minister Trudeau's State Visit to Washington in March. Implementing legislation is likely to be introduced in Parliament later his month.
The package is anchored by a new legal framework and business plan for "Preclearance" -- allowing more travellers to pre-clear US customs and immigration requirements BEFORE they cross the border, thus avoiding lost time on arrival and gaining direct access to a larger array of US destinations from more Canadian departure points.
We also established a new, unobtrusive system to collect basic passport information from those leaving this country, just as we do when anyone arrives in Canada. This fills a significant security loophole. Having basic departure data will help us respond more effectively to Amber Alerts about missing children, human trafficking cases, terrorist travel, immigration proceedings and visa applications.
Our arrangements also include stronger cooperation on "no fly" lists to deny air travel to those who pose serious risks to aviation security or are likely to travel abroad for the purpose of engaging in terrorism. We sought advice from the Justice Department and the Office of the Privacy Commissioner to safeguard rights and privacy in our approach. We also now have a joint process with the US to deal better with situations in which innocent travellers are wrongly red-flagged as "false positives."
Given that 400,000 people and some $2.4 billion in trade cross back-and-forth across the Canada-US border every day, these new arrangements with the Americans constitute a sound and sensible package that avoids "border thickening", enhances the smooth flow of people and goods, improves safety, and safeguards rights and privacy.
Secondly, to better scrutinize the security and intelligence activities of all departments and agencies of the Government of Canada, we will introduce legislation this month to create a new national security committee of Parliamentarians with extraordinary access to classified information.
Its mandate will be to help ensure those two critical imperatives of keeping Canadians safe while safeguarding our values, rights and freedoms. Virtually every other western democracy has such a parliamentary review body. Canada is the anomaly and we will fill that gap.
Thirdly, this summer we will launch a new national office and center of excellence for community outreach and engagement. Its purpose will be to develop and coordinate expertise in identifying those who could be vulnerable to the pressures and appeals of radicalization to violence, and to connect with them constructively in advance to head-off tragedies before they happen. As an open, pluralistic society, we need to get really good at this.
Fourthly, in partnership with many government departments and agencies, the private sector and the owners and operators of critical infrastructure systems, we will use the next few months to examine Canada's cyber security capabilities with a view to making them stronger.
If we want to take full advantage of the best information technologies, both in our businesses and our private lives, we need to have the best defences against domestic and international hacking and scamming. From foreign governments to local criminals, there are millions of malicious cyber activities deployed every week and they cause billions of dollars in damages.
Canadians need to be acutely aware of these massive risks, and motivated to respond, but we should not be driven by fear and defensiveness. If we can develop justifiable confidence in our cyber security capabilities, we can thrive in this digital age. And more than that, we can sell our talent and innovation to the rest of the world where there is a multi-billion dollar market for cyber products and expertise.
And finally, we will intensify the national consultations that we began informally several months ago, to renovate Canada's overall national security framework. In a discussion paper soon to be published, we will describe the laws and procedures which currently exist to protect Canadians against terrorist threats and how they evolved over the past 15 years since 9/11 -- up to and including the impact of C-51.
We reaffirm our commitment to make a number of key changes, as enumerated in our 2015 platform, namely to ensure compliance with the Charter of Rights and Freedoms, full protection for advocacy and protest, the correction of appeal procedures in respect of "no fly" lists, a more precise definition of "terrorist propaganda", and a full review of all anti-terrorism laws after three years.
This is the minimum that we will do to correct the previous government's mistakes. Our consultations will ask Canadians what else they believe is necessary to keep them safe and to safeguard our democratic way of life.
Canadians will have the full opportunity to be heard -- an opportunity they were denied two years ago.
Follow HuffPost Canada Blogs on Facebook
Popular in the Community