And for the brand's latest campaign, the 28-year-old singer, born Born Tahliah Debrett Barnett, was given the go-ahead to direct an exclusive one-minute film where she is joined by dancer Kaner Flex...and let's just say things get steamy.
Starting off in denim jeans and jackets and then stripping down to their Calvin Klein undergarments, the duo intimately perform to the rising star's latest track "Good to Love." FKA Twigs shows off her powerful physique and creative edginess in the ultra-sexy clip.
"I guess it's kind of tongue in cheek, fun, sexy but still with the emotional ignition and openness that I always aim to achieve when I direct," the Brit says in a press release according to Racked. "I wanted to make something that could feel artistically futuristic, tense, crucial, loaded, emotionally complicated but ultimately still include the seductive, free and young feel of Calvin Klein."
Before the video, Robert Pattinson's fiancée showed off her moves in the campaign shots for CK where she is seen wearing a low-plunging nude sports bra and a disheveled skirt.
Watch FKA Twigs' hot commercial above!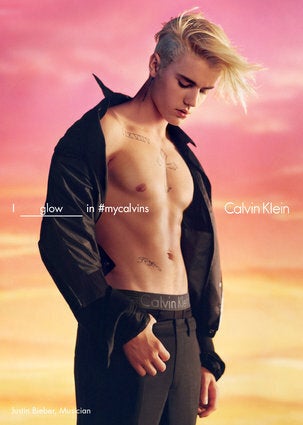 Calvin Klein's Spring 2016 Global Ad Campaign