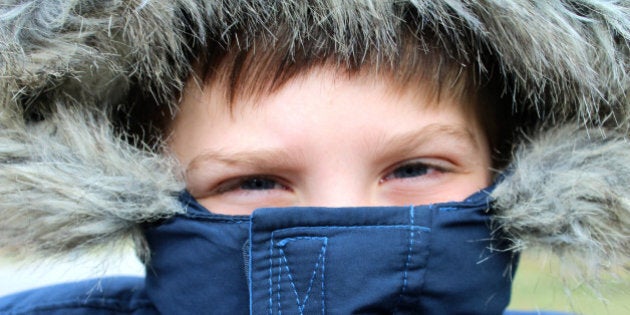 It can be difficult to keep track of where many of the materials in our clothing come from. Every country has a unique set of regulations and trade agreements when it comes to fur, so if you're trying to only wear cruelty-free clothing, it may be safest to avoid faux fur until some laws are changed or clarified.
Imagine the horror of learning that the faux fur-trimmed coat you just purchased was not made from synthetic material, but dog or cat fur. Surprisingly, in Canada, this is not only a real possibility but one that is potentially legal. In contrast, the U.S., E.U., U.K. and Australia all prohibit the importation of dog and cat fur. Lacking federal laws and labeling requirements, retailers in Canada are able to market the fur of dogs, cats, rabbits and other animals as "faux fur."
There is no clear stipulation -- despite Canada's Competition Act requiring label accuracy -- for fur to even be identified. In the U.S. this would be a misdemeanour punishable by up to $5,000 USD or a year in prison. Some labels will be printed with contents "exclusive of trim," leaving the consumer to determine whether the fur-like trim is real or not.
Cat or dog could be labelled as mink if a retailer needed to improve sales.
The Globe and Mail reported that counterfeit Canada Goose parkas apprehended by police used dog and cat fur. Gloves, toys and figurines were also found with trim from these companion animals.
In a recent Toronto Star investigation vendors were found to be willing to produce mislabeled items upon request. Cat or dog, for example, could be labelled as mink if a retailer needed to improve sales. Small items like toys or children's boots wouldn't need labeling at all. It's these small items that go under the radar, especially to a customer who hadn't considered the possibility of real animals being in the mix.
What is keeping this practice open and what is being done to change it?
It would appear that Canada's Textile Labelling Act would regulate such products, but unless it is removed from the animal's skin, fur does not require labeling of the species of origin. Changing this was the goal of Bill C-296, a private member's bill first introduced in 2013 that did not become law. Although the industry lobby -- The Fur Council of Canada -- claims that no consumer has found a garment made from dog or cat fur in Canada, the importation and sale of these animal furs remains legal in this country.
The most recent bill relevant to this issue, C-246: Modernizing Animal Protections Act, amends the Criminal Code and three federal regulations to prohibit the importation and mislabeling of dog and cat fur, skin and hair. It also seeks to prohibit the import and sale of shark fins.
In June 2016, an electronic petition, e-123, was presented to the House of Commons. Sponsor Don Davies hopes this will lead to a ban that symbolically "sends a really strong message to our trading partners what the values of Canadians are -- that we are not interested in purchasing dog and cat fur." It was initiated by The Association for the Protection of Fur-Bearing Animals.
The process is slow but it appears Canada could be on its way to finally banning dog and cat fur for good.
Follow HuffPost Canada Blogs on Facebook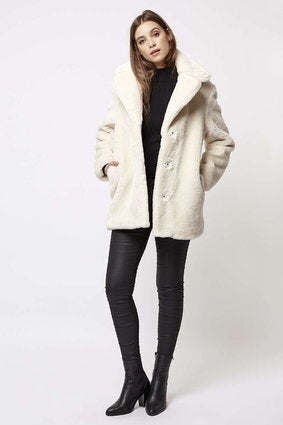 Faux Fur For Autumn/Winter 2015
Popular in the Community