Flooding in Saskatchewan has washed out roads, flooded basements, and forced one town to evacuate.
At the time of this writing, 36 communities are under a state of emergency, according to the Regina Leader-Post. The town of Gainsborough is under a mandatory evacuation order.
The Saskatchewan government has sent flood-control teams to several areas as heavy rains continue to fall.
In Regina, the fire department has asked residents to limit water use.
A meteorologist with Environment Canada told the Leader-Post the rain is expected to ease up soon, but for now, people are sharing some pretty dramatic photos.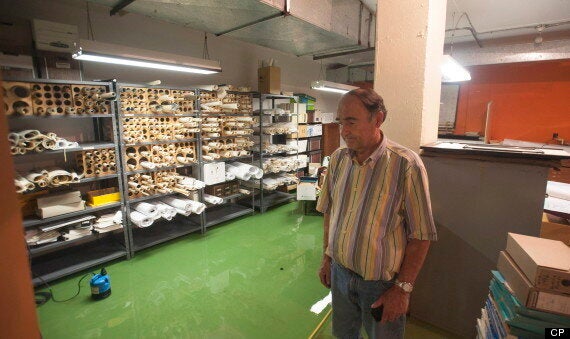 Melville Mayor Walter Streelasky stands in the flooded basement of city hall in Melville, Saskatchewan on Sunday, June 29, 2014. Highways are closing and communities are declaring states of emergency after a deluge of rain drenched southeast Saskatchewan and parts of Manitoba. (THE CANADIAN PRESS/Liam Richards)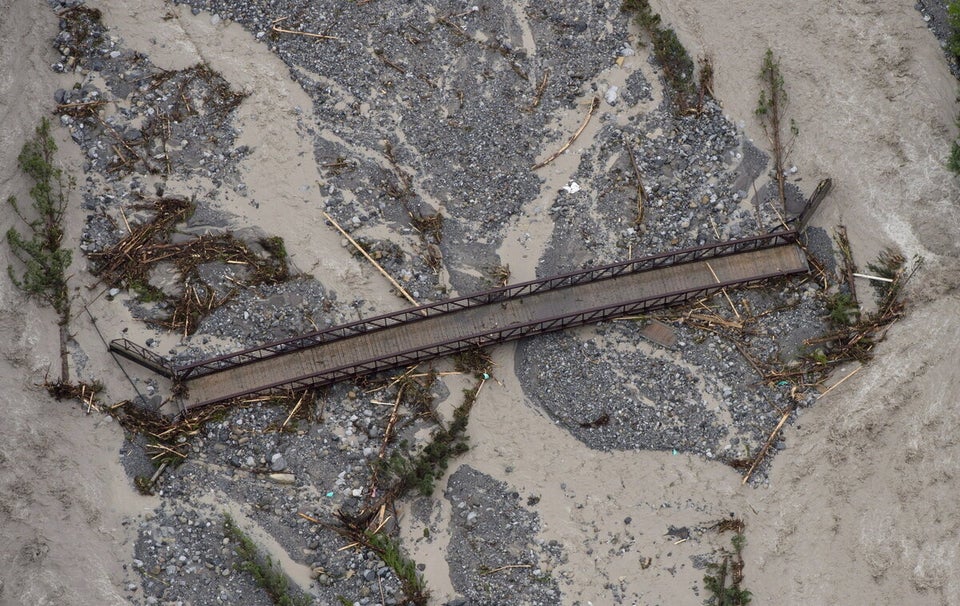 Alberta Floods From Above
Popular in the Community