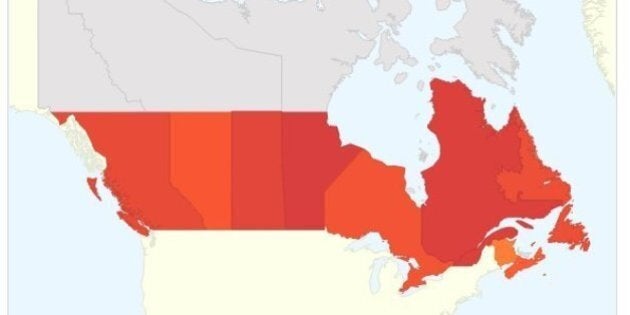 Health agencies across Canada are reporting higher than usual numbers of the flu this year as communities across the country get infected by the bug.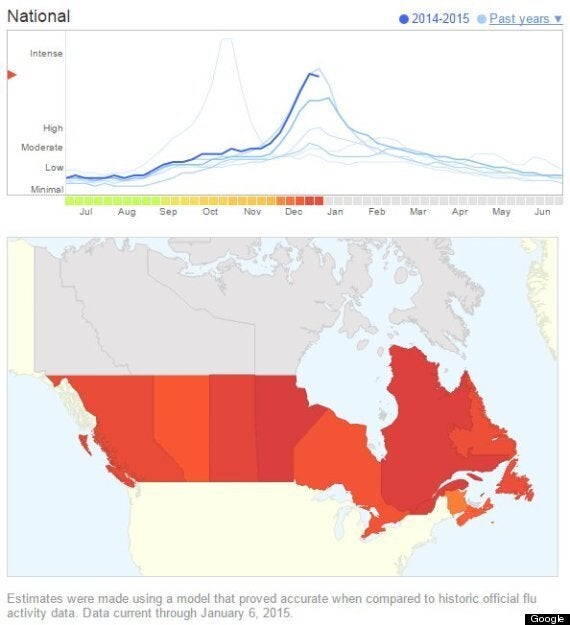 News stories in places ranging from Ontario to Quebec to Manitoba have all noted the severity of this year's virus, and there could be a good reason: the vaccine administered for the 2014-15 season may not have been as effective as those given in previous years.
The Google map shows the flu season has peaked earlier than usual, which was predicted back in October by health experts, and it could go on for longer. This is due to a change in the H3N2 strain of the flu on which this season's vaccine was based. Instead of presenting in the same way as last year's virus, it "drifted," meaning the vaccine will not handle the virus as effectively. H3N2 is known as being a violent type of flu virus, affecting the elderly in particular.
Getting the vaccine, however, could prevent some of the nastier symptoms of the flu, health experts note, and the majority of those who get sick will be people who did not get a vaccine, influenza expert Dr. Danuta Skowronski told the Canadian Press.
For those who feel sick, physicians recommend staying away from emergency rooms unless absolutely necessary in order to keep from spreading the illness, and staying home as soon as they feel symptoms coming on. "[We] say: 'Fever and cough, take the week off," notes Skowronski.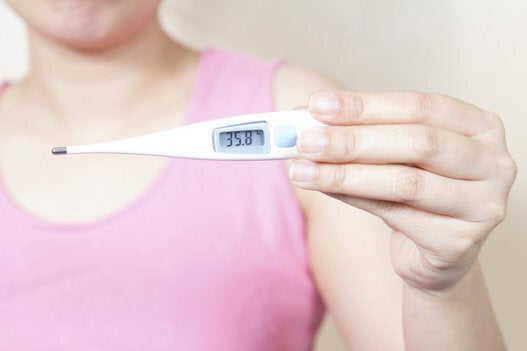 Flu Symptoms vs. Cold Symptoms