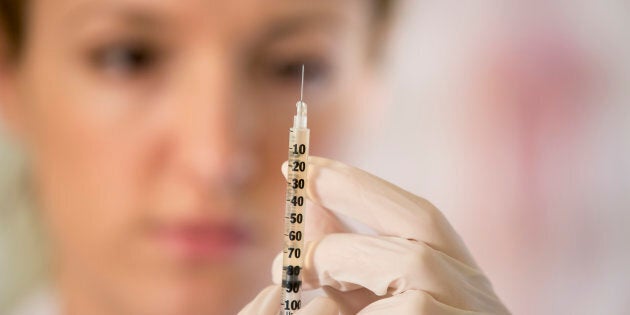 It's that time again — as soon as the calendar flips to October, it starts appearing in drugstores and a whole lot of radio ads. Nope, not Halloween — the flu shot, which health professionals are saying could be more important for 2017 than ever.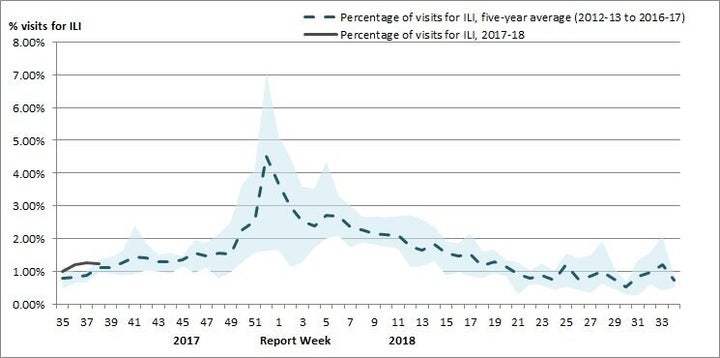 Of the flu strains that can affect people, it's the H3N2 virus that is particularly in the spotlight, thanks to its higher mortality rate. It also tends to affect populations at risk to a greater degree, such as older people, as well as babies and pregnant women.
All Canadians aged six months and older are urged to get the flu shot
According to Health Canada, the availability of the flu shot depends on the province (you can find more indivdualized information here), a message echoed by Shoppers Drug Mart, which has locations across the nation. B.C., Manitoba, and N.B. have all already gone live, a Shoppers rep tells HuffPost Canada, with N.S., P.E.I. starting Oct. 10.
And while these warnings come every year, it can't be emphasized enough that the flu is serious business. While there is some debate as to the number of actual deaths per year, there's no question that it knocks you out of commission for a solid few days — and is highly contagious before that. And for those people with weakened immune systems, that can be the difference between life and death.