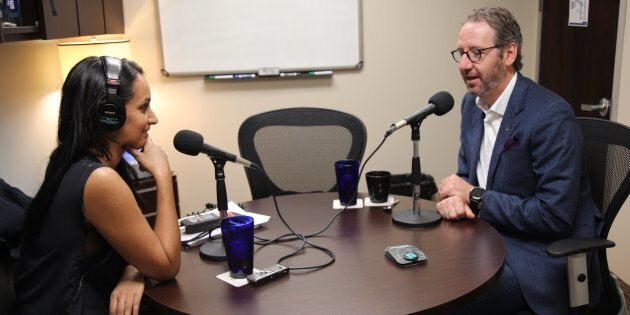 OTTAWA — Gerald Butts isn't comfortable with talking about himself.
The prime minister's former principal secretary has been keeping a low profile since his March testimony on the SNC-Lavalin affair, a controversy he says took on an "outsized importance" compared to other issues at the time.
In an exclusive interview on HuffPost Canada's "Follow-Up" podcast, Butts sat down with host Althia Raj for an extended discussion about his new relationship with the prime minister's office, SNC-Lavalin, and the unexpected realities of political fame.
(3:43) Butts explains why he's sitting down for this interview
(26:39) "What do you mean by it was difficult on your family?"

(16:49) The last conversation Butts had with Jody Wilson-Raybould

(27:00) The "most difficult" period for Butts' family after his resignation

(32:28) A violation of Marquess of Queensberry rules

(45:15) "One of the most surreal things about being involved in politics..."

(48:36) Butts share the best piece of advice he's ever got (Spoiler: it's from his aunt, former Canadian senator Sister Peggy Butts)

(49:57) The letter to Dalton McGuinty that marked a career turning point

(1:04:47) Agreeing to disagree on Liberals' broken promises

(1:08:08) "I don't think people appreciate how real the dangers are for people in public life right now" and talking about Michael Wernick

(1:18:06) Althia notes how the prime minister seems to be "rudderless"; Butts disagrees