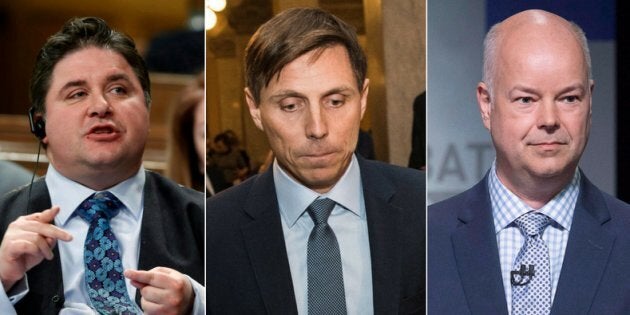 In 24 hours, the momentum behind the #MeToo movement triggered three high-profile political resignations.
It was an incredible moment for Canadian political watchers, who likely associate government turmoil more to U.S. politics than at home.
But turmoil is exactly what the Ontario Progressive Conservatives are now facing, just months before a provincial election. Patrick Brown resigned from as leader in the early hours of Thursday after a bombshell report from CTV News alleging lewd behaviour towards women.
The same thing happened a day earlier to Progressive Conservatives in Nova Scotia. Leader Jamie Baillie was forced out after an investigation into allegations of sexual harassment.
And at the federal level, Kent Hehr resigned from cabinet, pending an investigation into allegations of inappropriate behaviour toward women in the Alberta legislature. The accusations led to Prime Minister Justin Trudeau being asked to square his support of #MeToo with keeping the Calgary MP as his minister for sport and people with disabilities.
HuffPost Canada's Ottawa bureau chief Althia Raj kicks off the second season of "Follow-Up" with our political panellists Rachel Curran, Greg MacEachern, and Karl Bélanger.
Oh, what a difference a day makes.
Listen to episode 16 of Follow-Up below and subscribe here: