Midway through her dinner, Jennifer Swartz looked up to her dining partner and exclaimed, "Hands-down the best meal of my life."
Swartz had been meaning to make reservations at Atelier for a number of months and wasn't disappointed in her August visit despite entering Marc Lepine's restaurant with lofty expectations.
"You hear so much about this place in Ottawa but it's still a little secret outside of the area," said Swartz, who lives in Canada's capital and was dining a couple of tables away from me. "The food is like art."
And that's not by accident. Lepine began Atelier in 2008 after completing a stage at Alinea, the Chicago restaurant run by Grant Achatz that's consistently near the top of the annual World's 50 Best Restaurants List. Alinea is known in North America for popularizing microgastronomy, the cooking technique that involves chemistry and often results in whimsical creations. Numerous chefs have tried to replicate Achatz's success with microgastronomy and the results are often hit and miss. Lepine is one of those who is on the mark.
The restaurant's exterior on Rochester Street, six kilometres from the frenzy of the Byward Market, is so non-descript it doesn't even have a sign. It's a house, not a mansion. The exterior is slate grey and a black grate covers the window, making it seem moody when you approach in the night. But that's not an indication of what's inside. When you enter, host and sommelier Steve Robinson invites you into a 22-seat space that feels like a dinner party.
"It made sense that we didn't have a sign, because our menu's blind and we're reservation-only, and this kind of works for us," says Lepine, pointing out that Atelier isn't the sort of place where people decide to go on the spur of the moment, so it wasn't important to rent a storefront in a well-trafficked area of Ottawa.
People would come searching for the food, if it was good enough, he believed. One of the plates on my visit featured 14 ingredients, another -- an octopus salad -- was so minimalist it was positioned to occupy only one corner of the white plate; hence its menu name, "In This Corner."
That's the other aspect of Atelier and Lepine you will remember: the imagination doesn't stop with the food. Each dish has a name that attempts to be clever. A cold pea soup puree is called Give Peas a Chance (and you should, it's delicious), a crab-and-lobster dish is named after characters in both the "Little Mermaid" (Sebastian the Crab) and "The Simpsons" (Pinchy the Lobster), and a peach dessert gets tagged with the title "Impeachment."
The servers appear chagrined and apologetic when they pronounce some of the names, which only adds to Atelier's lack of pretentiousness. The music is all Canadian. Imagine dining on Idaho-raised wagyu beef prepared sous vide -- meaning sealed in an airtight bag and cooked in water for several hours -- while Joel Plaskett plays in the background. It's not something you'd ever envision, and that ability to surprise and make you look at dining anew is partly what defines Atelier.
Lepine is fiercely passionate about food and his idea of it. You can tell from the meticulousness of his restaurant. The service is first rate; the kitchen is smaller than what you'd find in some Toronto condominiums yet it turns out plate after plate of mind-blowing dishes; and Lepine is up for any challenge, even producing a 100-course dinner at a special event in Toronto earlier this year.
Formerly from Charlottetown, Lepine fell into cooking because a high school teacher suggested he pursue culinary arts. He eventually got a gig at Courtyard Restaurant in Ottawa before spending a week working 14-hour days in the Alinea kitchen.
"The vision just became really, really clear after I had the stage in Alinea," Lepine said. "I thought it would be great if I could have something like that on a smaller scale in Ottawa, where we have the creative freedom in the kitchen."
The cost of the 12-course menu is $110 per person -- an increase of $35 from when Atelier opened.
"We've had one person come back here 35 times, some others more than a dozen times. I didn't know it at first, but I think part of the reason why is because we do change the menu so often that people want to see what's new," Lepine said.
They also return because Lepine knows how to cook first, invent second. That shoulder cut of wagyu beef is succulent, the pan-seared quail served atop a bed of corn and couscous melts on the tongue, the foamy desserts are luscious. The dishes are not like anything you've ever seen or tasted, and that's what Atelier is about -- a fantastic chef with a rich imagination and desire to push the limits.
He'll take you on a ride. Don't be surprised if you want to hop right back on when you're done.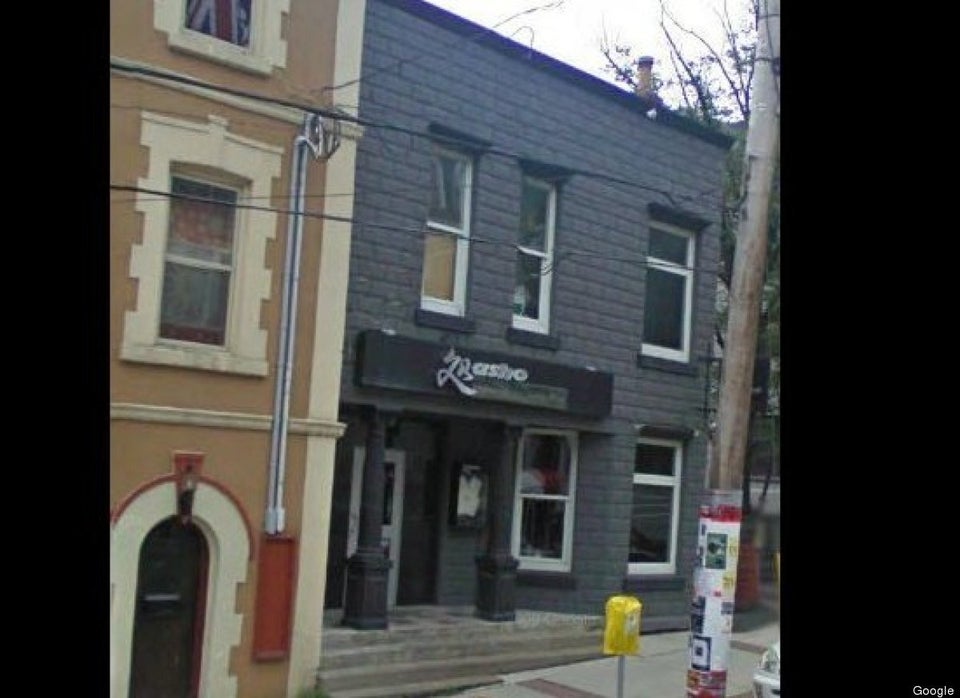 Vacay.ca's Top 20 Restaurants In Canada