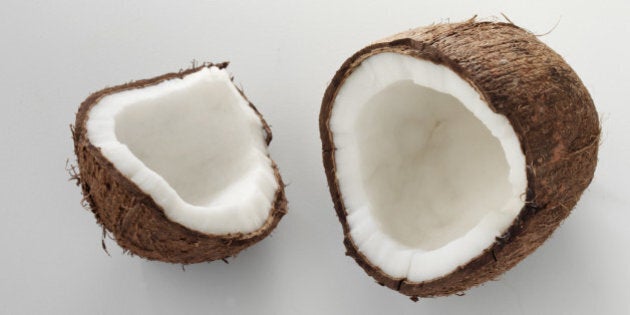 The first four months of 2014 have passed much as expected in terms of food trends. Tacos and hybrid baked goods have shown some staying power, while lifestyle changes like vegetarian diets and less sugar are decidedly on the rise.
Last month, the Canadian Health Food Association held its Food Expo in Vancouver, showcasing some of the up-and-coming items grocery shoppers will be seeing in stores over the next year.
Katharine Herringer, co-founder of Multibird Branding, visits the Expo each year and discovered there's plenty to get excited about, including some surprising ingredients for snacks and a whole new good fat.
Take a look at the trends she found, that we know we'll be seeing (and buying) in the months to come: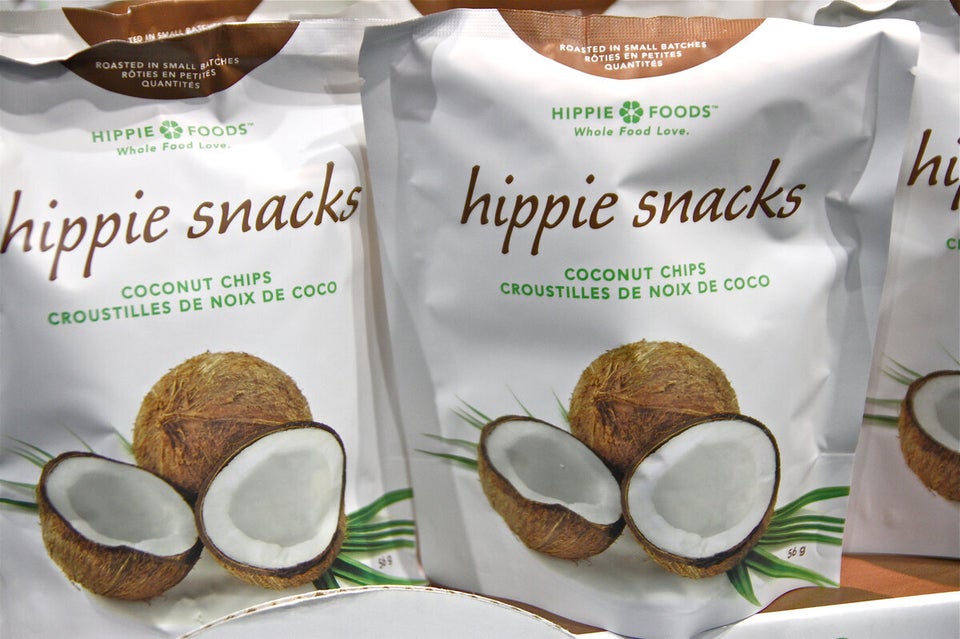 Natural Health Food Trends
Snacks Made Of Unusual Ingredients. "Everyone loves snack foods, and natural health foodies are no exception," says Katharine Herringer, co-founder of Multibird Branding, an organic food marketing company. She points to Hippie Foods Coconut Chips, made from nutrient-dense young coconut with a taste that not too sweet, slightly savoury, creamy and refreshing. Another favourite was Ocean's Halo's Seaweed Chip, which is a tortilla chip/seaweed snack hybrid in a variety of flavours.
Zero-Waste In The KitchenEnviro Glass Straw makes hand-blown glass straws, doing away with the waste of plastic. And, Herringer notes, "glass straws make that kale smoothie taste so much better." Abeego, a beeswax paper wrap, is a great alternative to Saran wrap and the like — and it's even reusable.
Chia On-The-Go We love chia seeds around here, so the introduction of a new drink that contains plenty of the superfood sounds great to us. Mamma Chia offers up plenty of flavoured beverages, and is launching "Chia Squeeze" for kids shortly.
The New Good Fat "The newest kid on the block is Omega 7," says Herringer. "Until recently sea buckthorn had been the primary source of this fatty acid, but a Canadian brand, Sea-licious has a new Omega 7 made with Provinal palmitoleic acid." Apparently this "new" acid can help decrease cholesterol, balance sugar and aids with weight loss overall.
Better Than Freezies? Once the warm weather comes, everyone will be looking for a cool treat that hopefully isn't filled with sugar. Enter Deebee's Organic Teapops, which are dairy-free and sugar-free — but remember before giving them to the kids, they have tea in them, so they have caffeine in them too.
Natural Beauty Gear Herringer calls out Pacifica's new line of cosmetics as being exceptional, including Malibu Lemon Blossom hand and body lotion wipes, made from completely natural ingredient and biodegradable to boot.