As the public's tastes become increasingly segmented, it gets harder and harder to tease out food trends.
"Trends don't operate in silos," trends expert Daniel Levine tells HuffPost Canada. "Trends are connected across the cultural spectrum." This is true for food just as it is for everything else, which is how you end up with people in big cities eating avocado toast while those in other parts of the country are still eating red meat.
That said, there are still trends that can be predicted to dominate the food spectrum during 2018 — and many of them are extensions of those that were popular last year, or an expansion of ideas that have been bubbling under the surface for a while.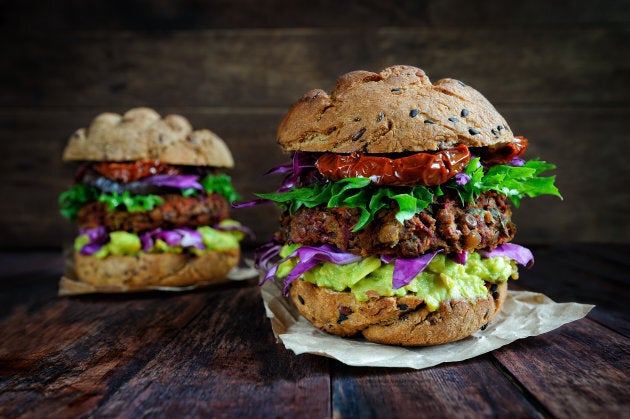 At the same time, there are always those trends that seem to come out of nowhere, like charcoal ice cream or poke. At the end of the day, Levine says, some trends are going to come up for unexpected reasons, and not everything can be predicted.
But rest assured, no matter how many trend pieces you read there will be a food trend that takes us by surprise at some point in 2018 — it's just the nature of creation, which is ultimately what chefs do. "Chefs are constantly working on creating new tastes and flavours," Levine says. We don't yet know which ones they'll come up with in the next 12 months.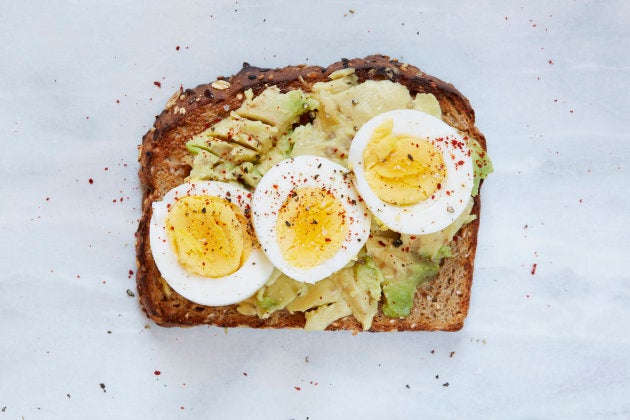 But putting those caveats aside, we can make some educated guesses at what we'll be seeing in our kitchen, on our plates, and throughout our Instagram feeds in 2018. Here are eight food trends that will likely affect what and how you eat this year.
Plant-based eating
"No longer the 'weird' dinner mate, vegans and vegetarians have been fully accepted into the food scene, as chefs known for their meat dishes are looking for a new challenge and diving into the world of plant-based dishes and meat alternatives," Lifesum nutritionist Frida Harju-Westman tells HuffPost Canada.
Tech takes on food
Some of the technological advances that are changing other parts of our lives will start to show up in restaurants and fast-food outlets, Levine says. "This year is the first year we're going to start seeing augmented reality restaurant menus," he says.
Phone apps could allow you to see extra features on menus like calorie information, ingredients lists, even videos of the dish being prepped. And in China, some eateries are starting to use facial recognition for payments — so you could soon pay for your coffee order with your face instead of your phone app or debit card.
Avocado
Instagrammable eats
Some of 2017's biggest food trends, like poke and charcoal ice cream, were motivated by Instagram — foods that looked great on your phone screen took off in real life.
This is a trend that should continue this year, Levine says, with even high-level chefs paying attention not only to how food looks on the plate but also to how it'll look on a screen. "A lot of restaurants are realizing the benefit in facilitating people taking photos of their food," he says.
Fake meats
It's not just about Tofurkey now — new and innovative faux meats are hitting the market, including burgers that "bleed."
The chefs surveyed by foodora are watching for even more protein alternatives this year. "With technology advancing rapidly and the growing demand, 2018 will be a year where engineered foods, specifically plant-based foods, will take a huge step forward," Caleb Backe of Maple Holistics tells HuffPost Canada. "This is one of the most highly-anticipated culinary technologies of our contemporary age."
Root to stem
Just as nose-to-tail eating has been popular for some years, root-to-stem eating for plants is now gaining traction, Levine says. And the increased focus on using all edible parts of foods can help reduce food waste, the majority of which comes from our own kitchens.
"There has been a growing awareness on recycling and waste reduction for some time now," Harju-Westman says. "The new challenge is zero waste eating; the practice of eating without producing waste, avoiding packaging and food waste by eating all parts of the food that we buy."
Cannabis cuisine
Jan. 1 brought in the legalization of recreational marijuana in California, already a big state for food trends. And Canada-wide legalization is coming to Canada this summer.
Watch for cannabis cuisine — from edibles to entire meals planned around particular marijuana strains — to really take off in 2018 as access to recreational pot continues to expand, Levine says.
Labour issues hit your meals
It's likely the change, which mirrors moves for higher minimum wages in the United States, will have effects across the restaurant industry, Levine says. The push for higher compensation for restaurant workers could speed up the move towards greater automation at fast-food and quick service outlets, in particular.
Popular in the Community