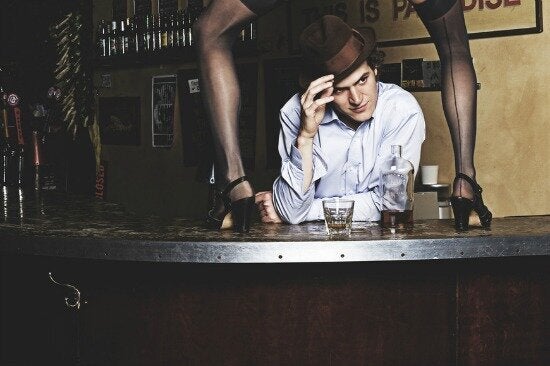 Toronto's Devin Cuddy (yes, son of Blue Rodeo's Jim Cuddy) is carving his own niche. His unique style effortlessly marries New Orleans Blues and Country Music with a distinctive element of Canadiana. Forget Songza's curated song picks for making dinner, Devin's tracks will have you grooving across the dance floor in your kitchen. Case in point... we borrowed Devin's latest track Dancin' for our first Foodie Pages recipe "music video." The result? Learning how to make salad dressing has never been so entertaining!
Here Devin tells us about the state of his kitchen, best meals for an up-and-coming artist and most romantic thing he's ever done for a girl.
Favourite dish: A great pasta dish with tomato sauce
Hometown: Toronto, Ontario
Daily uniform: They told me I have to wear pants
I have a few: Musical instruments (various)
In the kitchen, I swear by: A good frying pan
I get nervous when: I play at the Cameron House
If my kitchen could talk, it would say: Clean me!
Latest splurge: A nice juicer for my lady and I
Last place I traveled: I just got back from Newfoundland
Best thing about Canada: The people, from Newfoundlanders to West Coasters and everyone in between.
Most romantic thing I've done for a girl: There were pianos all over Toronto last year, and after a special dinner, my girlfriend and I sat and one and sang and played tunes. Best date to-date.
In life, what is most important to me is: Family, friends and good music
Libation of choice: A nice bourbon
1/ Italian is my favourite, a good pasta.
3/ Mexican, a few good fish tacos.
4/ A good steak (and potatoes).
5/ And finally, a soup and sandwich at the Avenue Open Kitchen.
My motto: Haven't sorted one out yet. Any ideas?
Catch one of Devin Cuddy's upcoming shows and stay tuned for more Canadian tour dates.