If you're looking to spice things up in the bedroom, your best bet may be in the kitchen.
Oysters, chilis and chocolate may sound unappetizing together, but studies suggests these aphrodisiacs can do wonders for your sex drive.
But if seafood and chocolates are a little vanilla for your tastes, nutritionist Julie Daniluk has a few alternatives that'll jumpstart your libido. The idea, according to the nutritionist, is to pick foods rich in nutrients and minerals that stimulate the production of hormones.
Find out what you should add to your grocery cart by checking out the video above.
Two Minutes To Transform.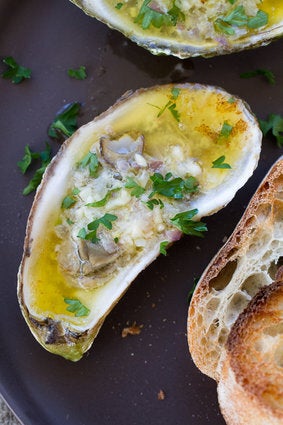 9 Aphrodisiac Foods To Cook And Serve This Valentine's Day