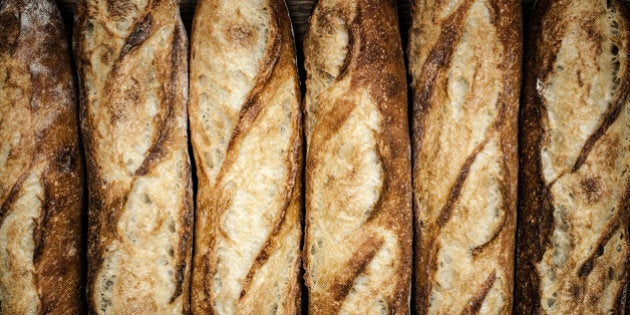 For hours on a Parisian spring afternoon, a panel of judges tore, chewed, sniffed and inspected hundreds of baguettes before pronouncing a single baton the best of the bunch.
At the 21st edition of Paris's annual baguette contest Thursday, baker Djibril Bodian of Grenier à Pain in Montmartre cemented his reputation as the best baguette maker in the city for a second time — no small feat given that more than 230 loaves of bread were subject to blind taste tests this year.
To determine the winner, judges evaluate the baguettes based on five factors: taste, smell, appearance, doneness and bread texture.
Because, for the French, not all bread is created equal.
- If you see rows of Braille-like dots on the bottom of the loaf, it's been baked industrially -- avoid at all costs.
- A good baguette should be sturdy and hold its shape when you pick it up.
- An inferior loaf will have a smooth appearance with regularly spaced holes when sliced. It will taste 'cottony' and bland and will dissolve in the mouth.
- A good baguette will have an 'apricot-like' aroma.
- A superior loaf will likewise have large, irregular holes inside and uneven coloration on the crust.
- The innards should be pale-ivory in color and be chewy.
- Look for a sign that reads 'Artisan Boulangerie' in the bakery, indicating that the bread is baked on the premises.
- Bakeries that have won the Grand Prix for making the best baguettes in Paris will also have signs affixed to their windows.
Clotilde Dusoulier, the blogger behind Chocolate & Zucchini, says her favorite baguettes have the following characteristics:
- a developed flavor from slow fermentation
She says mediocre baguettes have a tougher, darker bottom crust and a softer interior texture and go stale faster.
Dusoulier also makes repeated mention of her favorite neighborhood bakery, Coquelicot bakery on 24, rue des Abbesses in the 18th arrondissement.
Grenier à Pain is in the 18th arrondissement at 38 rue des Abbesses.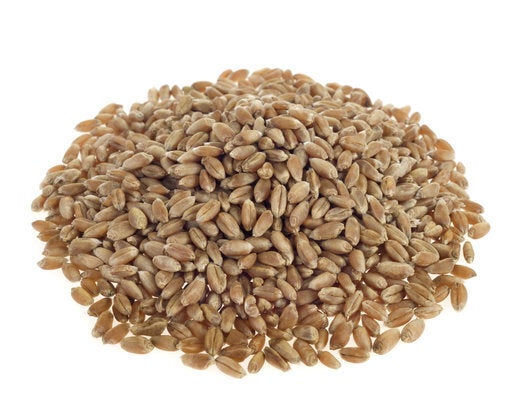 Best And Worst Flavours Of Bread
Popular in the Community