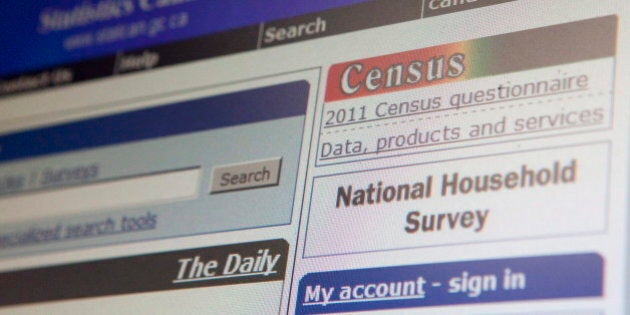 Stephen Harper's Conservative government is quick to tout all it has done to improve Canada's economic competitiveness. But like competitive companies, competitive national economies require solid economic data. In scrapping the long-form census, the Harper administration has threatened the country's long-term economic prosperity.
Under the auspices of respecting the privacy of Canadians, the mandatory long-form census was eliminated in 2010 and replaced with a voluntary National Household Survey (NHS). The result is an unmitigated disaster. Today's global competitiveness turns on localized clusters of industry and talent. But Canada now lacks geographic data at the fine-grained level necessary to understand and shape the productivity, innovation and competitiveness of its economy.
Defenders of the elimination argue that we only need these measures at the broad national level and the NHS provides this information. But Canada's economy is highly regionalized, from Windsor's manufacturing industry to Calgary's energy economy, from Waterloo's tech clusters to Vancouver's tourism industry.
In today's highly innovative knowledge economy, the key sources of economic competitiveness come not at the national level but from the clustering and concentration of talent in cities. While data at the national level is of reasonable quality, the small sample sizes mean we lack the high-quality city and neighbourhood-level statistics needed to pinpoint and assess the competitive regions that are propelling the nation's growth.
In our clustered and spiky world housing costs, wages, inequality and poverty all differ widely not just from city to city, but within them, creating neighbourhoods of advantage and disadvantage. Yet data from the voluntary NHS was so unreliable that Statistics Canada held back data from a quarter of Canadian communities because the sample size--the number of people who filled out the form--was too small. In our spiky world, where talent clusters together, Canada lacks meaningful data for one in every four of its cities.
It's a similar story for tracking historical trend lines. The data collected from the 2011 NHS lacks the accuracy of that of the long-form census and cannot be compared with any of StatsCan's historical data. Without this year-over-year analysis, spotting historical economic changes and trends is impossible. There's also spill over. Subsequent surveys, both public and private, are left without a baseline, making their data largely worthless.
We also lack comparable statistics to gauge our recovery from the 2008 economic and financial crisis including where growth is the fastest, where wages have rebounded and where our industries and families are falling behind. This leaves politicians at all levels of government feeling around in the dark. We can't track the key barometers of our economy, identify our innovative industries or know which economic engines are firing and which lag behind. We are simply blind.
The long-form census was the key data source for migration patterns within the country, who is moving and who is staying put. This is incredibly important for businesses--will they be able to find the skilled labour force necessary to be successful--and smaller Canadian cities looking to retain their current population through economic development initiatives. It was also primary measure of the long-term economic integration and success of immigrants, a key indicator of the success of our immigration system.
Canada is falling badly behind. The U.S. uses its Census, the American Community Survey, the Bureau of Labor Statistic and the Bureau of Economic Analyses to compile data on its people, industry and 350 plus metros. Over in Europe, countries like Sweden collect large swaths of data annually to track the progress of their economy, workforce and living standards. While these countries look ahead for ways to bolster their already robust data collection, we're stuck justifying its need in the first place.
Ironically, just as businesses and governments are turning to Big Data to develop better insights and strategies, Canada has consciously veered in a Small Data direction. Canada stands as an exception in a world that is realizing that great data can both reduce risk and identify opportunities.
This is not a partisan issue. It is an issue of economic competitiveness that affects every Canadian. In failing to collect meaningful data in a consistent manner, our economic prosperity is threatened. Without the guidance accurate and reliable statistics provide the country can't hope to remain competitive on a global scale.
It's time to rectify this mistake and to pass into law MP Ted Hsu's bill (C-626) and reinstate the nation's long-form census.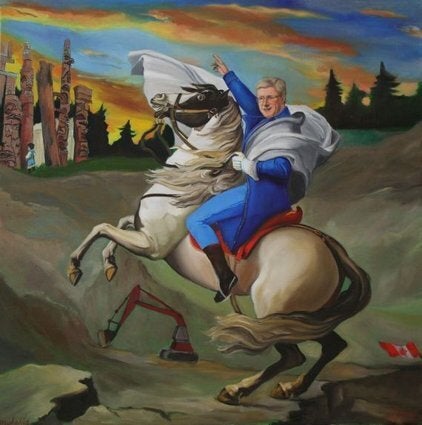 Not-So-Flattering Portraits Of Harper
Popular in the Community