Let's face it -- each of us brings our personal life to work to some extent. While most of the time this doesn't impact our work, family stress and events such as separation and divorce can have significantly negative consequences on productivity. And with stress-induced conditions being an important cause of long-term disability claims, it's important that organizations provide tools to empower their employees to deal effectively with these issues.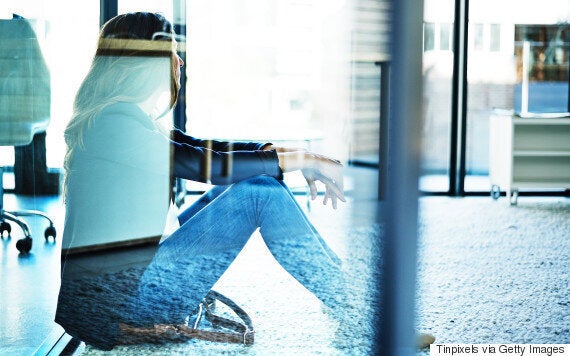 When a family is unraveling, couples are overcome with strong emotions that threaten their sense of security. Parents will often fear damaged relationships with their children, through lost time or connection. They have anxiety around their financial obligations and whether they can maintain their lifestyle once their assets and income are divided. They are confronted by how to cope with increased child-care responsibilities when parenting independently, as well as how to survive the parenting and financial disagreements that almost always come with a divorce. Friendships, too, may be impacted.
Add to this burden the numerous hours needed to meet with lawyers and other professionals, prepare documents and attend court or negotiation meetings during the legal process which, on average, typically lasts one to three years -- if things go well.
The process can take far longer if a separation becomes acrimonious, which only increases the severity of the emotional and physical impact for both partners. Not surprisingly, employees who are suffering emotionally -- and even physically -- find it hard to keep up their productivity at work, and their stress and anger may be unconsciously projected towards coworkers and customers.
So what can organizations do to support their employees during this challenging time to promote well-being, while minimizing the impact on workplace productivity?
A separation or divorce can consume one's life for several years.
Many employees have access to legal services through their Employee Assistance Programs (EAP). The type of lawyer they choose at the outset will likely shape how the divorce will go. Many lawyers on EAP rosters are not trained in collaborative law, but rather focus on traditional negotiation that often ends up in court. Even the option of mediation, a well-known separation process, may not be presented to employees if the lawyers on the EAP roster do not support this process.
By encouraging their EAP providers to offer collaborative lawyers and to promote mediation, employers can help guide employees to the most efficient and respectful processes for separation and divorce. It's a good idea for HR personnel, and managers who may be in a position to provide guidance to employees, to be knowledgeable about the different legal processes so that employees are aware of their choices. There are five legal processes available to separating families: collaborative law, mediation, traditional negotiation, arbitration and court.
Collaborative law and mediation are well suited for resolving marital disputes. In these private out-of-court systems, separating spouses constructively address their personal, business and financial affairs and, by working together, craft solutions that reflect their personal wants and needs. By contrast, in traditional lawyer negotiation, the lawyers are not trained in collaborative law so "negotiations" often involve threatening and aggressive tactics, which quickly renders the separation process adversarial and more costly.
Arbitration and court are a last resort for spouses who cannot reach an agreement. These systems are extremely stressful, expensive and adversarial, serving only to prolong the conflict while increasing financial strain.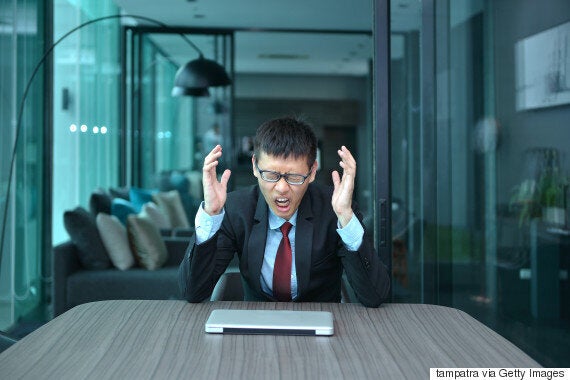 Employees are often reluctant to tell their employer that they are in difficulty. Openly promoting flexibility through modified work schedules, sick leave and telecommuting can reduce the stress for the employee while the work still gets done and the team remains productive and engaged.
Many people facing a marital breakdown can feel a sense of shame and they may hide the separation from their employer for fear of being demoted or disciplined if their work performance is impacted. Or they may be embarrassed if the employer is required to garnish necessary child and spousal support from the employee's wages. On the other hand, some people need validation and support from co-workers and do not miss an opportunity to share their private life with them.
The employee has a right to privacy and should be able to restrict who can know about their circumstances, whether only human resources, their manager or other co-workers. Best practice for employers is to promote a culture that is respectful of, and ensures a right to privacy and discretion, for employees who divulge their personal circumstances.
If there is a history of violence in the family, statistics show that there is a heightened risk of domestic violence around the time of a separation. It may be necessary to work with the separating employee to ensure their safety at the work place. For example, the employer can ask for the employee's permission to make co-workers and reception aware of the situation and provide a picture of the estranged spouse in case they show up at the office.
A separation or divorce can consume one's life for several years. With separation and divorce rates that range from 40 to 60 per cent, employers and employees who work together to create a culture that constructively embraces the inevitable challenges can only stand to benefit in the short and long term.
Nathalie Boutet is an experienced family law lawyer, mediator and certified Family Enterprise Advisor™ skilled at providing unique strategies and out-of-court results to the complex human, legal and financial matters related to separation or divorce within businesses and family enterprises. She can be reached at nboutet@boutetfamilylaw.com
Follow HuffPost Canada Blogs on Facebook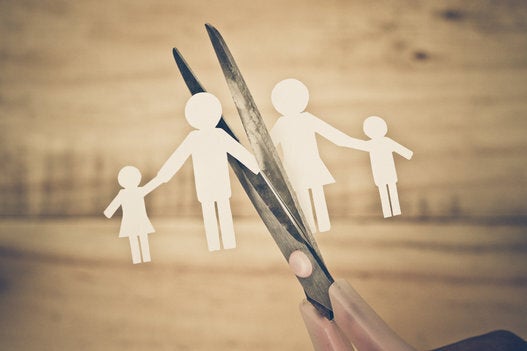 What You Need To Know About Divorce In Canada
Popular in the Community