While more and more black women are starting to embrace their natural hair these days, the journey to accepting one's innate texture isn't always easy.
And for women with kinkier textures, mostly those with type 4B to 4C, or others who don't know what their natural hair looks like at all, the journey can cause some serious anxiety.
Sajae Elder, a producer and co-host of the Gyalcast podcast, told The Huffington Post Canada that she was "literally always at odds" with her hair texture before she was able to accept her tresses in their natural glory.
"I was always chasing a curl pattern that wasn't mine, so even when I did it the first time I eased into it by only slightly relaxing my hair, or tex-laxing," the Toronto native shared. "I wanted what I perceived as 'mixed girl curls' or the looser, silkier version of my own hair."
"I've done everything from relaxers to braids to weaves and finally deciding to stop chemically processing or hiding it drudged up a lot of repressed anxiety," she continued. "I remember all my efforts to hide my natural hair texture with chemicals or other means and I had to deal with why I was doing that."
"When I realized I'd have to cut my hair and start over to go fully natural, I was terrified."
And Elder's sentiments are not uncommon.
In the black community, women with type four hair are often seen as less attractive than women with type 3A to 3C textures. The underlying factors for this ideal can range, but it's commonly a result of thicker hair being seen as unappealing or more difficult to manage — a narrative celebrity hairstylist Aisha Ebony says needs to stop.
"We need to embrace who we are and be accepting of natural hair," she shared with HuffPost Canada. "Stop referring to it as nappy, bad and all of the other derogatory words we use when we are referring to our natural hair. We embed these things into our psyche and when we finally see our hair in true form we have already started hating it because we've told ourselves for so long that it is undesirable."
Similarly to Elder, Ki-Jahna Crossman, a 22-year-old student residing in Montreal, was also fearful when it came to cutting off her relaxer and regrowing her hair.
"The thoughts that often crossed my mind were, 'What if my hair doesn't grow back? What if my head is weirdly shaped? What if I don't like how I look? What if I have scars on my scalp from getting burnt by relaxer?'" she told HuffPost Canada. "Another factor was the comments I may or may not receive from other people as well."
But thankfully, once all was said and done, Crossman embraced her new look with pride.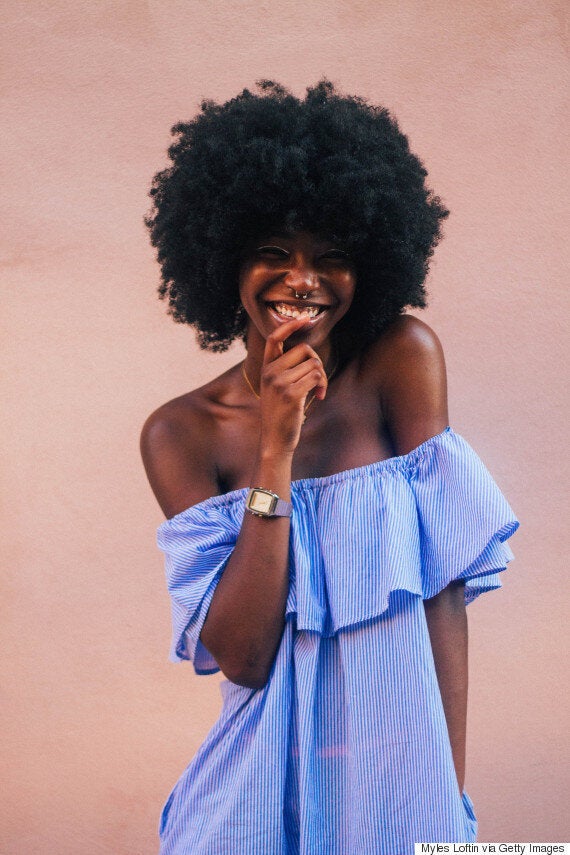 "I looked in the mirror and saw a completely different person before me," the Ottawa native said. "I felt weird at first, not gonna lie, but it was refreshing to see myself in a new light and it kind of felt like a weird spiritual rebirth in some way."
"Making that decision to overcome my fear was probably the best decision I've made in awhile."
Luckily, however, the negative narrative is beginning to change with increased visibility for 4C naturalistas through social media, giving this texture the much needed love and recognition it's been denied for years.
But regardless of which stage a woman is at when it comes to her natural hair journey, the key is to unlearn all the negative terms they've heard growing up and begin to embody all the positive aspects of their looks.
"Love is an internal thing, accepting that your hair is only an extension of who you are is the first step," Ebony declared. "The second is accepting that this is your hair journey, something unique and beautiful that is going to take time, effort and patience. Third, I think and most importantly, is not to compare yourself to other naturals who have or do not have your hair type. We do not have the same genetics so no two heads of hair will be the same."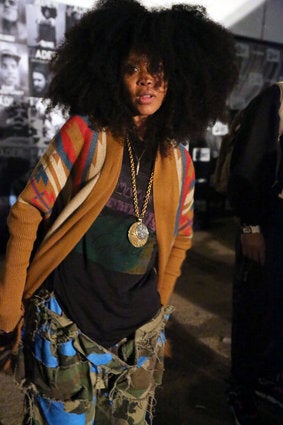 Celebrities With Natural Hair