Mental health advocate Lembi Buchanan of Victoria, B.C. released a new report called Emergence of the Recovery Movement: Are medications taking a back seat to recovery? She points out that the popular recovery model threatens to take centre stage at the expense of the urgent needs of the people diagnosed with severe and persistent mental illnesses such as schizophrenia and bipolar disorder. What sounds like a logical approach to the treatment of mental illness, recovery, is actually regressive because it does not focus on the evidence-based neuroscience of these brain disorders.
"Rather than embracing the advances in neuroscience research along with new and innovative medications with fewer adverse side effects, the recovery model reflects many of the antipsychiatry sentiments of the 1960s that questioned the fundamental assumptions and practices of psychiatry as well as the therapeutic benefit of psychiatric medications.

Recovery proponents support a consumer-driven, psychosocial holistic model that promotes hope, self-determination, empowerment, respect, responsibility and spiritual healing to enable people living with mental health problems and illnesses to lead meaningful and productive lives whether or not they are symptom-free. They dismiss the essential role of medications for individuals who are severely disabled by their illness and incapable of managing their own recovery."
They reject the emphasis of the biomedical model of mental illness. Instead, they believe the patient is the expert on treatment rather than the doctor and that there is no need for clinical evaluation or evidence-based treatment. This model does not accommodate the needs of individuals with severe mental illness (3 per cent of the population) who may lack insight into their illness and are unable to make appropriate treatment choices.
Individuals with untreated mental illness are susceptible to suicide, homelessness, incarceration, and, in some cases, extreme violence. Often they require hospital care and treatment to prevent further deterioration of their condition and long-term disability. Several Canadian jurisdictions have amended their mental health legislation in recent years using a more expansive interpretation of danger that encompasses the risk of serious mental, emotional, social or even financial harm to justify involuntary commitment and treatment.
BLOG CONTINUES AFTER SLIDESHOW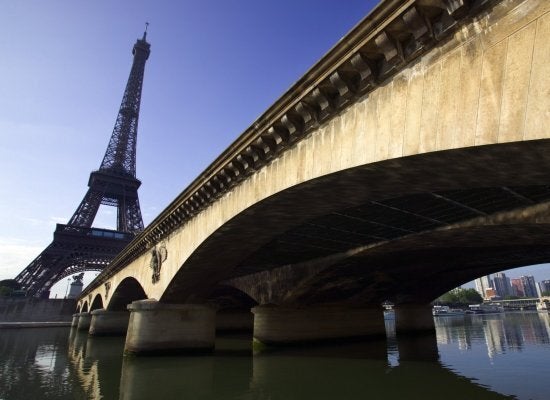 Depression Around The World
LAC's objective is to reform mental health legislation across the country to limit involuntary committal and treatment only as a method of last resort for individuals that meet the strict dangerousness criteria. Such an amendment to our mental health legislation will harm the severely mentally ill who are not only dangerous to themselves or others but also lack the capacity to make appropriate treatment choices by denying them the right to treatment and the right to be well.
We clearly need, for a small subset of people who are incapable of recognizing that they are ill and who might deteriorate and/or become violent, a system with proper checks and balances, to ensure that they receive appropriate treatment.
The value of appropriate medication for schizophrenia is well accepted in science-based medicine. A recent report out of Johns Hopkins found that those with schizophrenia who took their medication had a 25 per cent reduced risk of death than those who did not. Study author, Bernadette A. Cullen said, "If your illness is under control, you can do a lot more."
And while many do not want to recognize this fact because they believe it will increase stigma, it is well known that a small proportion of people with untreated psychoses will commit violent acts which are uncharacteristic for them when not psychotic. Mother Jones Magazine recently completed an analysis of 61 cases of mass shootings in the U.S. in the past 30 years. They found that "Acute paranoia, delusions, and depression were rampant among them" and that "at least 38 of them displayed signs of mental health problems prior to the killings."
On a personal level, Buchanan told me in an email that she and her husband Jim will be celebrating their 40th wedding anniversary thanks to the lithium he takes for his bipolar disorder. In New York in 1973, Jim climbed to the top of St. Patrick's Cathedral in a psychotic state to wait for a helicopter to take him to God. He began taking lithium in a drug trial and still takes it to this day along with other psychiatric medications. Jim is well aware that he would not be alive today if it hadn't been for involuntary hospitalization and treatment on occasions when he has had psychotic episodes.
Early treatment enabled Jim to participate in his recovery as envisioned by the Mental Health Commission. "We are able to celebrate 40 years together (no mean feat these days under any circumstances), along with two fabulous kids and five remarkable grandchildren."
Would that accomplishment be replicated if the LAC gets its way?