 Security guards at a Canadian-owned coal mine have shot and killed two workers as the miners attempted to reach an armoury during a wage protest, news reports say.
Forbes & Manhattan Coal, a Toronto-based mining company, suspended operations at its Magdalena and Aviemore mine after the incident, which comes amidst a wave of violent and sometimes lethal mining protests in South Africa.
The incident comes as South Africa struggles to come to grips with violent mining protests, which culminated in the killing of 34 miners at a Lonmin-owned platinum mine in August.
In both the Lonmin strike and the Forbes & Manhattan strike, workers went on strike demanding higher wages.
South Africa is a major producer of gold and accounts for 75 per cent of the world's platinum production.
PHOTOS OF LONMIN MINE SHOOTING
WARNING: SLIDESHOW CONTAINS DISTURBING IMAGES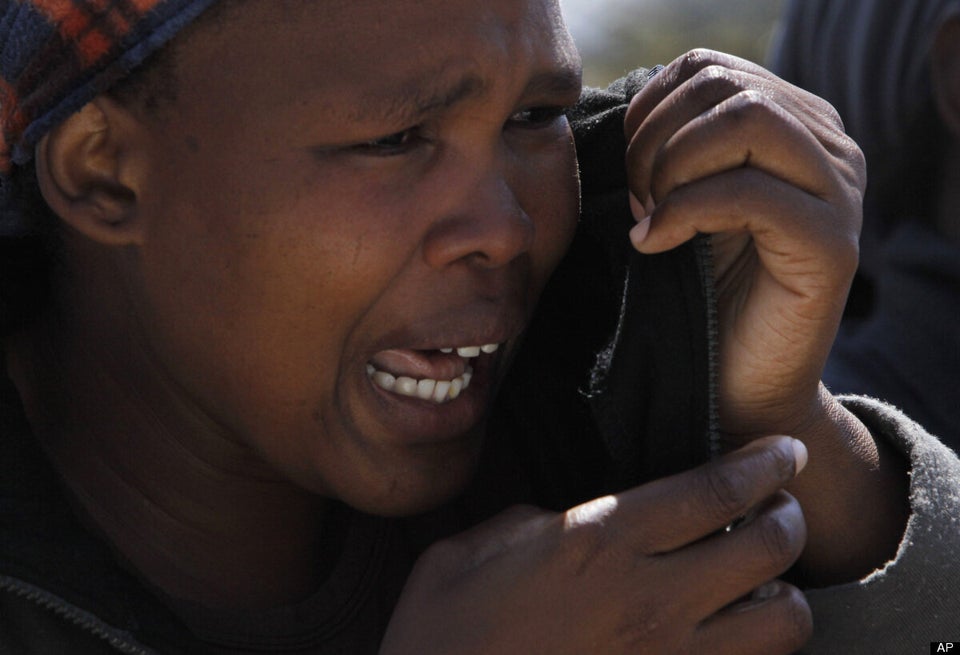 South Africa Shooting
Popular in the Community