Ford Fest reportedly erupted into a barrage of homophobic taunts and even possible violence as LGBTQ protesters attended the family's annual picnic Friday.
Journalists at the scene said that thousands were in attendance at Thomson Memorial Park in Scarborough, Ont. when a so-called "Queeruption" arrived and was subjected to insults and physical force from people at the scene.
The group's leader, activist Poe Liberado, told CP24 that the protest had a "really hateful" reception at the event.
"We are told to go home, we are told 'Adam and Eve, not Adam and Steve' and other hateful slurs," she told the network.
Various social media users tweeted from the park as a confrontation heated up between protesters and other attendants.
Mayoral candidates Karen Stintz and Sarah Thomson also showed up at Ford Fest. Stintz arrived wearing a campaign shirt.
Meanwhile, Thomson arrived on a horse.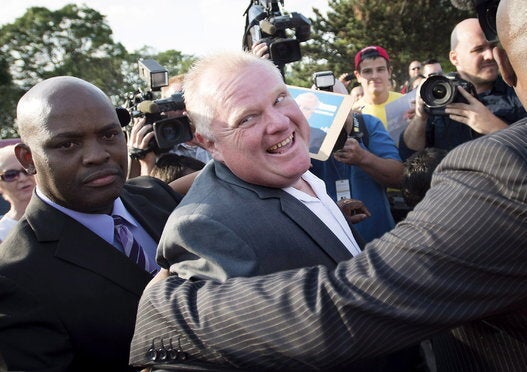 Ford Fest (July 25, 2014)