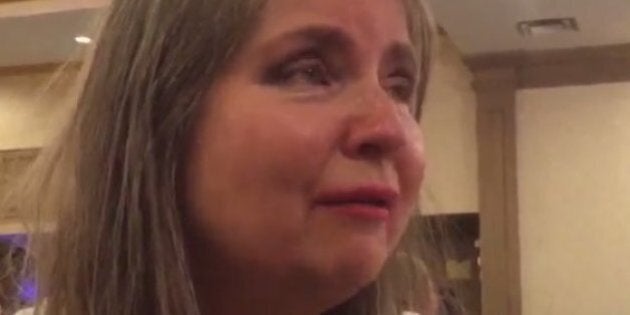 On Monday night, after John Tory was declared the winner of the Toronto mayoral race, more than a few supporters of Doug and Rob Ford couldn't hold back their disappointment.
Global News shot compelling footage of one emotional Ford volunteer saying Tory will tax her and her mother out of their home.
"I can't stand him and the people that voted for him are nuts," she said.
The woman, identified by Yahoo! Canada News as Penny Morrison, said the people who backed Tory were "all rich" and warned he will be cruel. She also suggested Tory, a former Rogers cable executive, was responsible for her rising phone bill.
"This is horrific. This is the most horrifying news ever," she said.
Morrison continued that theme with other interviews and kicked things up a notch. In a clip later posted to Instagram, she compared Tory's win to a terrorist group attacking Canada's largest city.
"It's like ISIS coming to Toronto, that's how bad it is," she said. "It couldn't be worse."
Doug Ford sparked some boos during his concession speech Monday night just by congratulating Tory on his win. At a debate a week earlier, the city councillor warned Tory would "destroy" the city with his SmartTrack transit plan.
Tory, meanwhile, spoke of the need for the city to come together.
"Torontonians want to see an end to the division that has paralyzed city hall for the last few years," he told cheering supporters.
While some Ford Nation fans are clearly heartbroken this week, they can take solace in the fact that Rob Ford has already announced he will run for mayor in four years.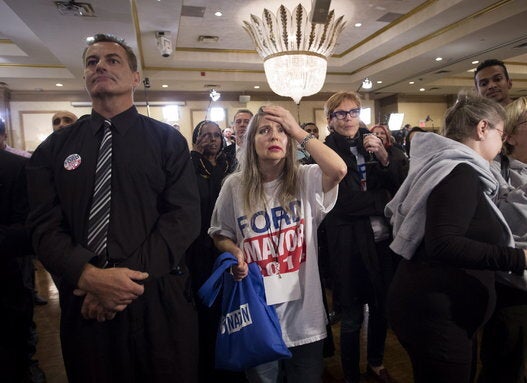 Toronto Election Night Photos