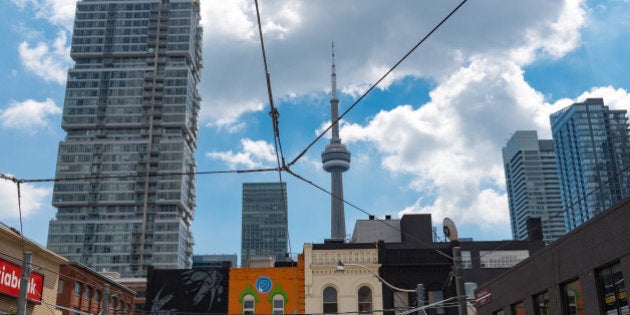 Prospective homebuyers in Toronto -- get used to one thing: ever-increasing prices. Either that or move further out in the GTA. Or rent.
These are the limited options -- and unfortunate unintended consequences -- caused by government policy and market forces in the Toronto area, says Benjamin Tal, deputy chief economist of CIBC World Markets.
And things aren't going to get better any time soon.
Speaking at the recent Building Industry and Land Development Association's 2017 Economic Outlook Conference, Tal cited the Ontario government's Places to Grow plan as the primary cause of skyrocketing home prices in the GTA.
The average price of detached homes in the GTA recently surpassed the $1-million mark for the first time. Buyers are now looking further out of the city, causing markets there to see double-digit price growth. Oshawa, for example, recently recorded the fastest year-over-year gain in average price -- at 26 per cent -- in all of Ontario.
Places to Grow is the Ontario government's program to plan for growth and development in a way that supports economic prosperity, protects the environment and helps communities achieve a high quality of life across the province.
No one can argue with government's program to better plan growth and such important issues as investment in infrastructure, Tal says. But Places to Grow has had an underestimated impact on the price of housing across the GTA.
"Affordability and Places to Grow cannot co-exist," he says.
It is such forces, and not foreign investors or other factors, that are the primary cause of rising home prices in the Toronto area.
"The number one reason for house price inflation in the GTA is supply -- which is all about government policy," says Tal. And there is "zero chance" of that policy changing.
Nor are foreign buyers the chief cause of rising prices in Vancouver, he says. There, the cause is geography, with limited ability to expand housing supply because of the city's waterfront location.
"More money, not less, will be leaving China. The only question is where it's going."
The recent introduction of a foreign buyers' tax in Vancouver, and other conditions, have caused sales there to pause significantly -- but not prices, at least not yet. Royal LePage, in its latest House Prices Survey, for the third quarter of 2016, says these developments could soon lead to a more balanced market in Vancouver.
Royal LePage President Phil Soper is among the experts who do not expect capital to automatically migrate to Toronto.
"We are not seeing a significant migration of foreign capital from Vancouver to Toronto in the wake of the new property transfer tax," he told YPNextHome. "Most people, whether they be of domestic or international origin, buy houses for the location and lifestyle, not simply based on financial investment criteria.
"While there has been a recent increase in foreign interest in Canadian markets like Toronto or Calgary, this has more so to do with the regions' characteristics and prescribed lifestyles, which differ greatly from that of Vancouver. Put another way, if a Canadian had their heart set on purchasing property in Florida, a new tax would not automatically entice them to purchase property in Arizona. The two markets are completely different, and in many cases they are purchasing in Florida for a specific reason."
Tal, on the other hand, is not so sure more foreign investment in Canada is not heading east.
"More money, not less, will be leaving China. The only question is where it's going."
Vancouver, through its new tax and discussion of another levy -- a "vacancy tax" -- seems to be telling the world "no more."
As a result, "it's going to be 'Welcome to Ontario,'" especially Toronto, says Tal, as foreigners look for places to invest.
"The only question is what will the government do about that," he says, pointing to speculation that Ontario will introduce its own foreign buyers' tax.
One positive for prospective homebuyers is that interest rates in Canada are not likely to rise any time soon, as the Bank of Canada is focused on keeping the dollar low. "If anything, the Bank will cut rates, not raise them," Tal says, citing low interest rates around the world.
But this also contributes to an "affordability mirage," as buyers are blinded by low interest rates.
Follow HuffPost Canada Blogs on Facebook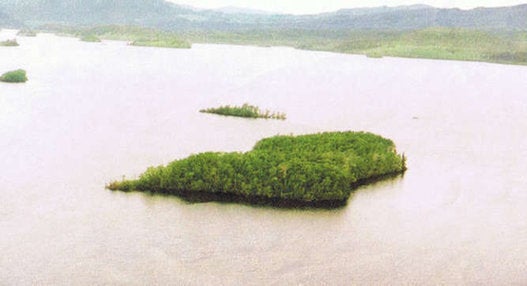 Canadian Islands That Cost Less Than A Vancouver Condo