Prospective Canadian homebuyers say they're having a tough time keeping up with Chinese buyers within their own borders.
And now, it appears, they're finding it impossible to keep pace with them elsewhere.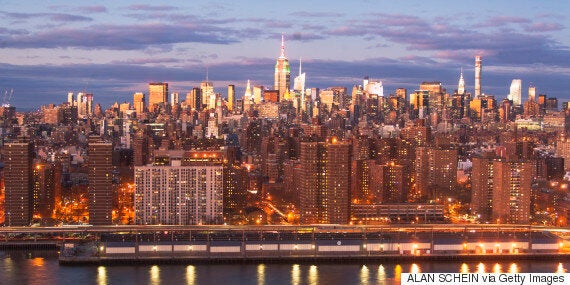 The report details the extent of China's influence over foreign buying in the U.S. real estate market, using data from sources such as the the National Association of Realtors (NAR).
International purchases represented about eight per cent of total existing home sales between April 2014 and March 2015, and Chinese buyers made up about 27.5 per cent of that number. Canadians represented 10.8 per cent of them.
The Great White North ruled international purchases of U.S. residential real estate until 2013, when it was overtaken by China with an 18.8 per cent share, according to NAR data.
This chart shows how much more residential real estate money has come from China compared to other countries in the past six years: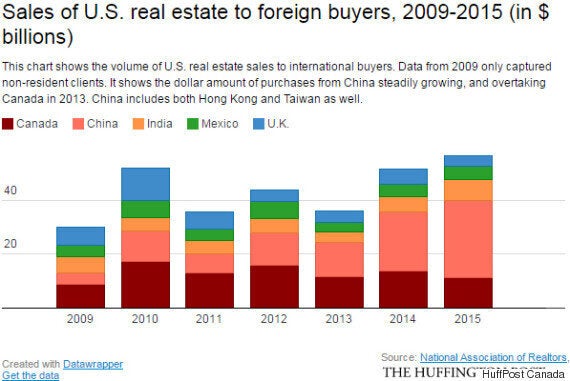 Last year, the proportion of buyers from China compared to other countries looked like this: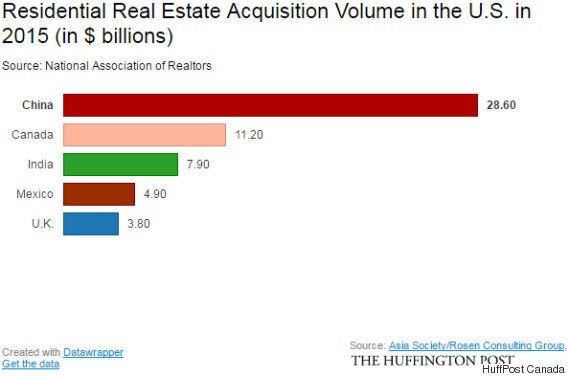 Sales in 2015 marked a 30 per cent increase from 2014, and an annual growth rate of 20 per cent in the past five years — though the volume of ownership by Chinese is likely to be even higher, the report said.
But Chinese buyers aren't just beating their international competitors in terms of sales volume. They're also dwarfing them when it comes to purchase prices.
This chart shows how much more Chinese buyers are paying than investors from other countries: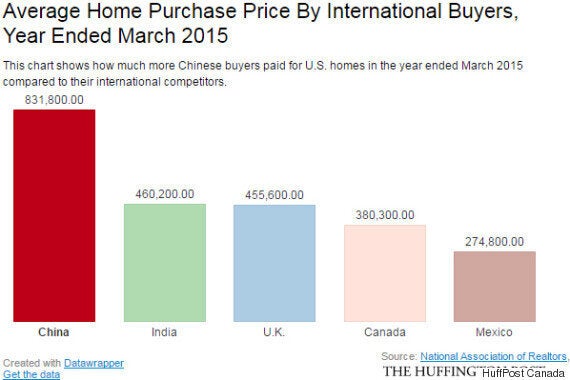 A vast majority of their money goes to detached single-family homes, as demonstrated by this chart: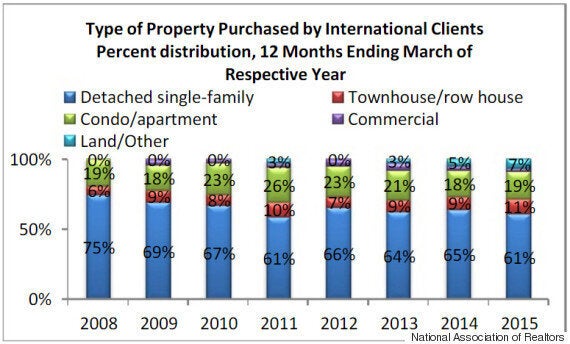 Most home purchases are also concentrated in suburban areas, though interest in cities has been growing since 2012: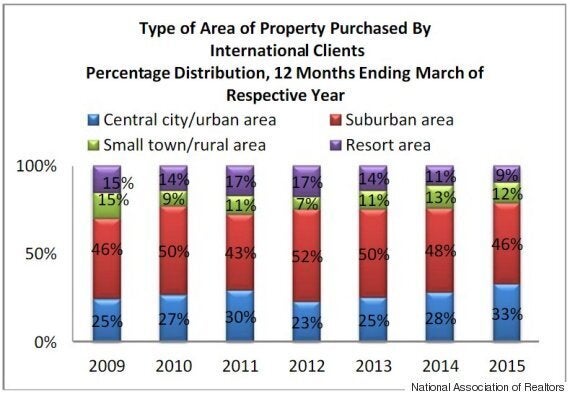 The chart also shows that international investors are losing interest in resort areas — at nine per cent, there were fewer purchases in such regions than any year in the past six.
Such buying activity is only likely to grow faster in the long term, the report said.
The authors noted that China is imposing "tighter formal and informal capital controls for Chinese nationals" that could slow buying activity for anywhere between six months to two years.
But beyond that, sales to Chinese buyers could grow from $28.6 billion in 2015 to as much as $50 billion in 2025.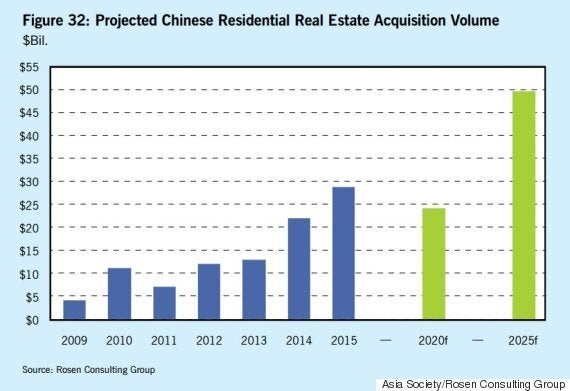 In other words, international buyers such as Canadians may find themselves trailing the Chinese well into the future.
The report provides extensive data for how much U.S. real estate is being bought up by foreign buyers.
It's the kind of study that many are calling for in Canada, as the benchmark price of a home in Vancouver grew by 25.3 per cent in a single year — and as a "student" was able to buy a $31.1-million home in Vancouver's Point Grey neighbourhood, The Province reported.
He did this via a "back of the envelope" calculation that combined NAR data with a Financial Times survey of affluent people from China.
The Asia Society report doesn't say anything about foreign buying activity in Canada — but it provides plenty of fuel for speculation.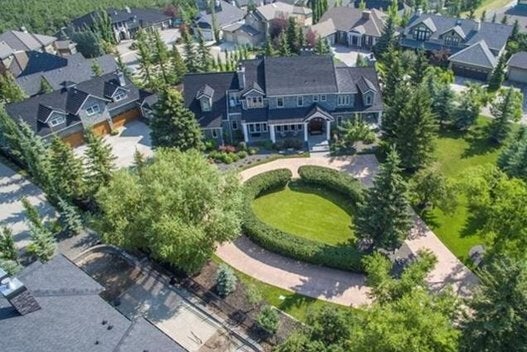 Calgary's Priciest Luxury Homes For Sale (April 2016)