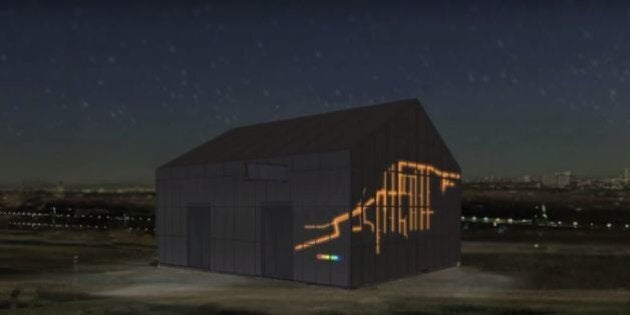 Calgary's newest piece of public art was intended to shed light on an often-ignored utility, but some critics are saying that what the light truly reveals is an eyesore.
Part of the city's WATERSHED+ public art project, the Forest Lawn Lift Station features a map of LED bar lights that represent a scaled version of a portion of the city's pipe system. Sensors monitor the wastewater flow, lighting up the building in different colours as levels change.
"The only thing you typically see are these sheds with a plaque that says 'Lift Station' and you have no idea what's happening inside," said WATERSHED+ lead artist Sans façon to Metro News. The group is a collaboration between two Calgary-based artists, Tristan Surtees and architect Charles Blanc.
"There's something very beautiful about exposing some of that system and helping us understand how we're all connected, while celebrating the infrastructure that makes it possible to live in an urban setting," they said.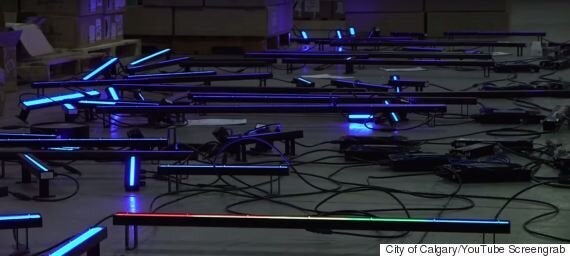 Forest Lawn Lift Station's lights, pre-assembly. (Photo: City of Calgary/YouTube Screengrab)
However, the $236,000 cost of the project has rankled some Calgarians.
"Our supporters will often complain to us about taxpayer money being flushed down the toilet, but in this case it actually was," Paige MacPherson, Alberta's head of the Canadian Taxpayers Federation, told the Calgary Sun.
"It's certainly something nicer to look at than a giant sewage lift station," Mayor Naheed Nenshi told CBC News, adding the site is not only beautiful, but functional as it shows residents how the city's wastewater system works.
The project's budget was funded through the city's Public Art Policy, which mandates that one per cent of capital budget project costs over $1 million be spent on public artwork.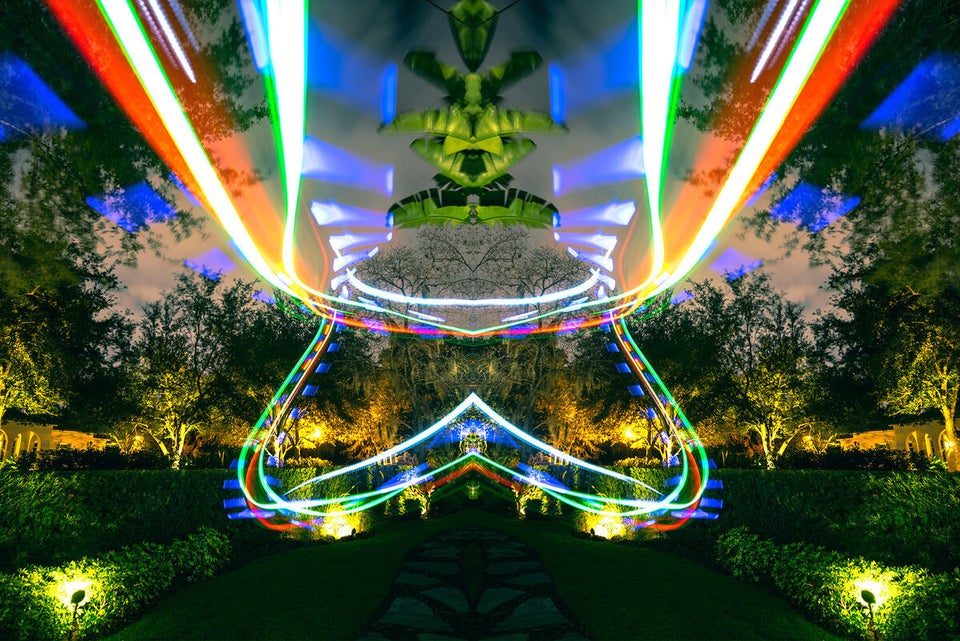 Drone LED Art
Popular in the Community