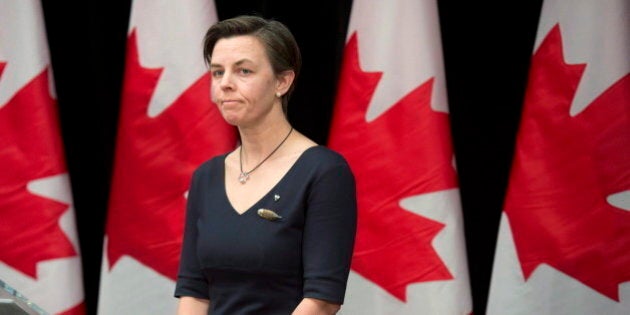 Kellie Leitch says she wants to protect Canadians.
The Conservative leadership candidate said she'll protect Canadian women from people who "believe that women are property, that they can be beaten and bought or sold." She said she wants to protect gay men and lesbians from people who believe they "should be stoned," she told The Canadian Press this week.
How will she do this? By protecting us from immigrants, of course.
Leitch's proposal to vet newcomers for what she calls "anti-Canadian values" has been subject of many articles and conversations over the past few weeks. She vehemently denies that it is intolerant, or that it singles out Muslims and South Asian people.
When a Canadian Press reporter suggested that views on violence against women and LGBTQ rights vary widely even within Canada, she said that was trivializing the issue.
To Leitch, this is trivial -- at least as long as there are "other" people to demonize.
Leitch's terminology takes hatred and violence completely out of context and reframes it as only an immigrant's problem. And she has always done this.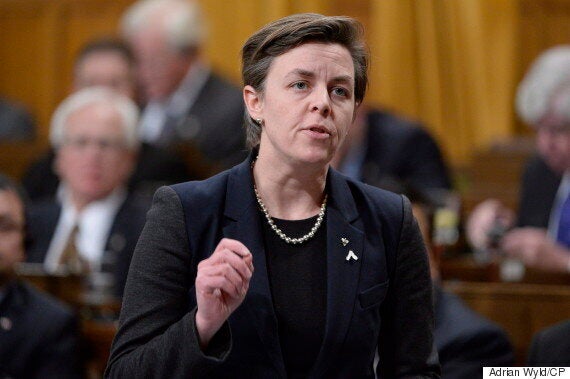 Many remember Leitch as the face of former prime minister Stephen Harper's "barbaric cultural practices" tip line, an idea for which she apologized in a teary CBC News interview. And her record as minister for the Status of Women shows more of the same problematic perspective.
Rather than spending money on an inquiry into the nearly 2,000 aboriginal women who have gone missing or been murdered, she chose to spend $1.7 million preventing so-called "honour crimes," which she herself told me in 2014 were "very infrequent."
Honour crimes are no different from any other type of violence against women, the executive director of the Canadian Council of Muslim Women, Alia Hogben, explained at the time. Well, the difference is that the perpetrators are brown.
Instead of investing in research and social programs to help all women, Leitch chose to disparage immigrant men and ignore the victims of white men.
"There should be money poured into stopping violence against women and girls... however spending money on this one aspect of it is offensive and racist," Hogben said.
Offensive and racist seems to be Leitch's MO. If she wants Canada to be tolerant, the only values she needs to vet are her own.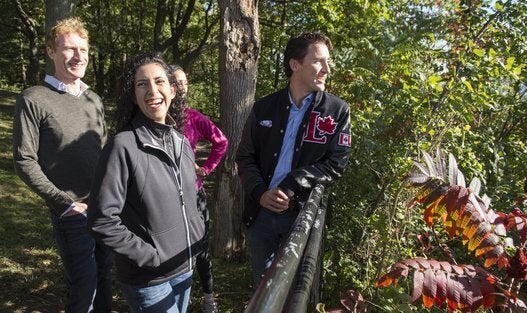 #BarbaricCulturalPractices: Twitter Reacts