Smart cities are cities that use technology, including hardware such as sensors, to capture data to improve the delivery and development of urban services and spaces. The thing with technology though is that it's only as effective as the policies and ideas it's seeking to serve.
In Toronto, our long-term strategic plan is not the playbook we're all following. We have plans to support our supposed values and ideals — equity, poverty reduction, access to health services — but we're not funding them adequately, never mind trying to use technology to support them.
Waterfront Toronto and Sidewalk Labs, sister company to Google, have partnered up on a joint venture called Sidewalk Toronto to explore ways to develop a smart community on a small parcel of land, Quayside, on the eastern waterfront. The agreement is to create a plan informed by extensive community consultation. No land is changing hands. Through this pilot project, they are seeking ways to use technology and data to address social issues such as housing affordability, sustainability, transportation, and access to healthcare.
Meanwhile, the federal government has set aside $300 million dollars for a smart city challenge, one that requires cities to compete for money for their smart city tech ideas. They are currently seeking a 15-member jury for the contest, with applications due on January 12.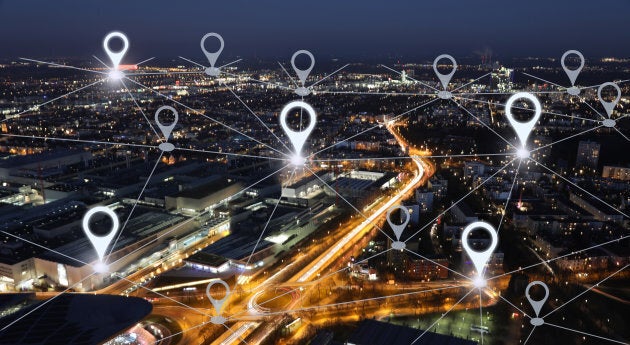 Besides the problematic approach of getting cities to compete rather than collaborate on the idea, no money should be dedicated to smart cities because all the projects, ideas and work happening from here on out in all cities will need to include technology. Hiving technology off to the side for smart cities is a mistake.
The private sector is creating a market with smart city tech and seeking public budgets. This isn't inherently problematic, except that our governments have failed to define and reform how they should work with the technology sector to get the right outcomes. That's why procurement reform is finally happening, but it took far too long with a string of big failures to begin this work.
Smart city products are coming at us faster than procurement reform, which means we are set up for more mistakes in tech purchasing. This, coupled with a lack of policy and laws to manage issues of governance related to smart cities, including who can collect, own and use our civic data, create a dangerous situation.
There is an enduring conflation of technology and data with start-ups and the private sector. There is no need for this. There are skilled and knowledgeable technologists within government. City staff know the particulars of their field and division, so they should be driving the requirements and priorities behind technology investments.
It's well past the right time to have broader civic discussions about government technology.
There are tech improvements to make that don't need any "cutting-edge smart city" tech. Improvements that will help government and non-profit agencies by reducing administrative burdens to better serve residents. Precarious residents. Poor people. Making applications, checking if people qualify for programs, finding service providers. Tech, old tech, is excellent for this stuff.
That's not a smart city. That's how government should work in 2018. We're behind on these basics. It's called tech debt. We shouldn't scaffold smart cities onto the out of date operational technology core that we've got in government right now. It's an attempt to sound like we're on top of the economic development opportunity that is tech while allowing larger and more pressing issues to go unfunded. That's not innovation. That's policy PR.
It's well past the right time to have broader civic discussions about government technology. We can use this pilot with Sidewalk Labs to have that discussion and to find the city and resident needs that technology can help with, rather than discussing how to plug already designed products into our municipal purchasing cycles.
Technologists must help inform this discussion by displaying all the different, open and collaborative ways tech can be used to support public service delivery.
In all of these discussions, Sidewalk Toronto and the smart cities challenge, we must absolutely acknowledge and retain the idea that government tech can be done in-house and that some should only be done in-house.
Civic data should be collected and owned by government; then we can choose how to license it. Tech can be a reason to expand and build secure jobs, not cut them, and it can help connect and improve government service provision, not only make it efficient.
We need to get our approach to government tech straight. Regardless of the outcome on the waterfront, Sidewalk Labs won't be the last big tech company to come knocking.
Follow HuffPost Canada Blogs on Facebook
Popular in the Community