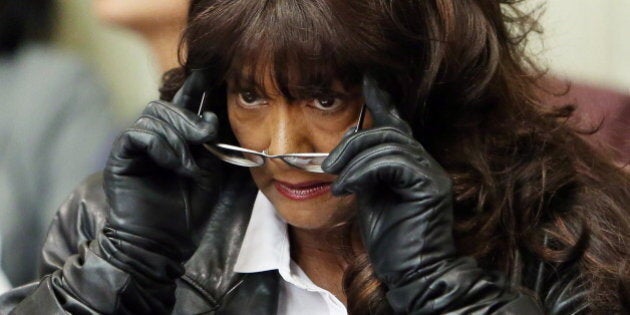 It appears Terri-Jean Bedford, Canada's most famous former dominatrix, is considering following through on her threat to release the names of politicians she claims have employed sex workers.
In the spring, Justice Minister Peter MacKay unveiled Bill C-36, which seeks to criminalize the purchase of sexual services. However, some sex workers and critics fear the way Bill C-36 targets "johns" could make life more dangerous for prostitutes by forcing them into the shadows.
"If this law passes, I'm going to make you guys forget about Mike Duffy," she said, according to CBC News. "Because I got more information and proof on politicians in this country than you can shake a stick at. I promise."
Now she has sent an email to sex workers and advocates asking their opinion on her divulging the names of politicians who have allegedly used their services, Postmedia reports.
In a copy of the email provided to reporter Stephen Maher, Bedford talks about exposing "the hypocrisy of those who want to impose their will on others while themselves engaging in the very behaviour they want to others to stop."
But, according to the article, many sex workers are leery of outing their clients because it would be detrimental to business.
National Post columnist John Ivison first reported back in July that Ottawa prostitutes were preparing a list of MPs — particularly the Conservative ones — who are clients.
But just a day later, Ivison wrote that the prostitutes pumped the brakes on exposing such MPs, despite their "palpable" hypocrisy over the bill.
Emily Symons, chair of the advocacy group Prostitutes of Ottawa/Gatineau Work, Educate and Resist (POWER), told the Post that revealing the names of politicians would be "career suicide" for prostitutes, considering how important discretion is to the business.
But she did suggest a retired sex worker could name names, Ivison writes.
And Bedford, it must be noted, is retired.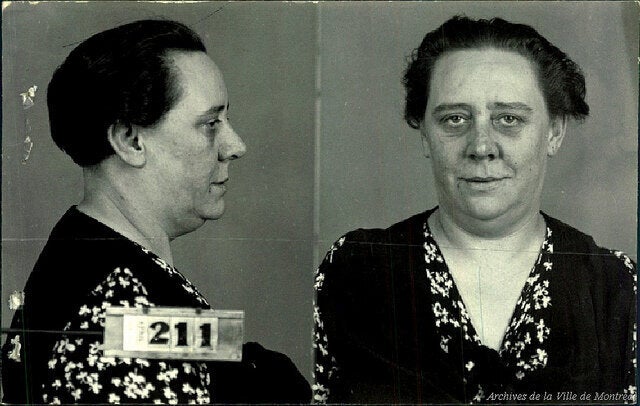 Prostitutes And Gamblers Of 1940s Montreal
With files from The Canadian Press

Popular in the Community