There's a certain assumption that when you pose nude in your younger days, you'd prefer to keep that image embedded forever in the minds of those who saw it.
Throw that assumption out the damn window.
For seven Playboy cover models, at least, there's no time like the present to revisit their former snaps, as they proved in a shoot by Ryan Lowry and Ben Miller for the magazine.
As chief creative officer Cooper Hefner (oh yes, there's a relation) relays in an Instagram video, it is in fact what he gave his mother for Mother's Day.
"In the spirit of celebrating the women who've made Playboy what it is – an exuberant celebration of beauty, sex, and the beauty of sex — we invited seven special Playmates from over the years to come back and recreate their iconic covers. In the process, they remind us that beauty is ageless, sex appeal is timeless and exuberance is eternal," notes the article.
And frankly, we couldn't agree more. Take a look, for example, at Kimberley Conrad Hefner (former wife of Hugh Hefner and mom of Cooper, as well as Marston), in her 1988 cover, and today.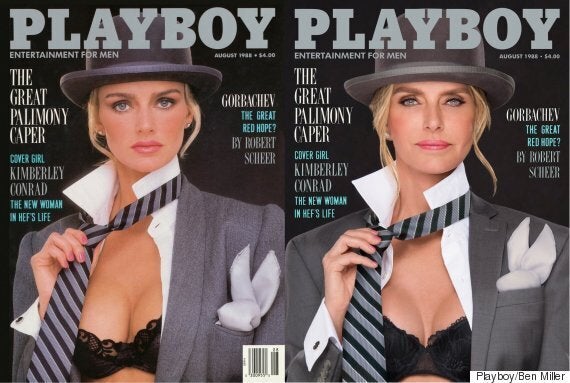 Conrad Hefner, who was raised partially in West Vancouver, was 26 at the time of her original shoot — she's now 54 and divorced from Hef, but still has fond memories of her time at the Mansion.
"There was a common misconception that I put the kibosh on the partying at the Mansion. It had nothing to do with me. The Playmates still came over, but it was nice to have them call and say, 'Hi! I'm coming up!'" she told the publication.
Renee Tenison was the magazine's first African-American Playmate of the Year in 1990.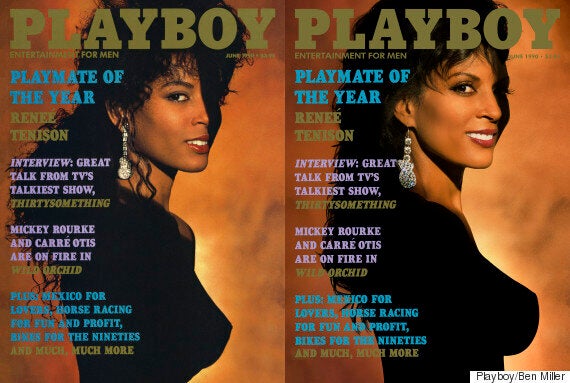 She was 22-years-old at the time, and is now 49.
Of course, it's somewhat ridiculous it took until that point to have any diversity on the cover, but Tenison remembers a different kind of squabble.
"When I did Playboy, there was a little bit of controversy because I was the first African-American Playmate of the Year and some women were saying I was being objectified. But I said, 'Well, if you're pro-choice, shouldn't I have the right to choose what I want to do?' .. If you look back, all the big models from Christy Turlington to Naomi Campbell posed nude. I see it as art. Not everybody sees it that way, but that's how I see it," she told the magazine.
Lisa Matthews, billed as the "all-American girl," took on the task in June 1991.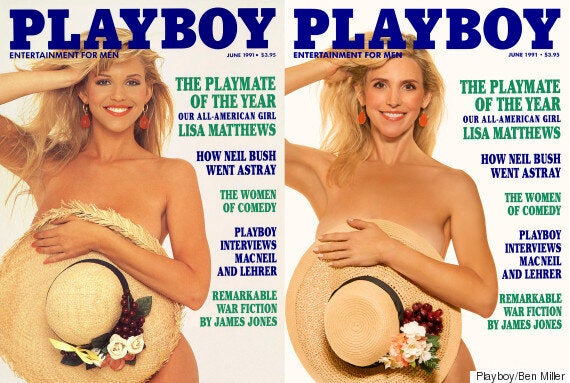 She was 22-years-old at the time (perhaps that's the magic Playboy cover model number?), and is now 48.
Then there's Candace Collins, who has the oldest cover in the bunch.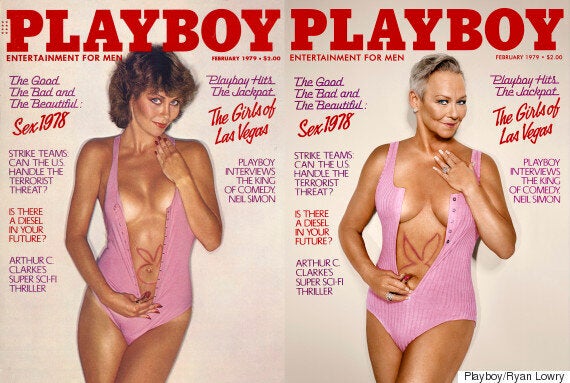 Cheers to celebrating the human body in all its fine forms.
Stay On Top Of The Trends

Get the biggest lifestyle news sent to your inbox