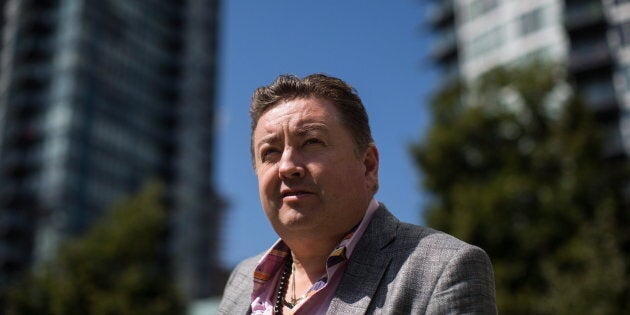 They know how it happens because they used to encourage it.
Young people, usually men, search for a sense of belonging, a sense of purpose, an explanation for the pain in their lives and somewhere to channel that rage. They're drawn to people online, or on the street, who claim to have the answers. Their new friends give them reading materials and music. They hear explanations for why the whole world seems to be against them. They enter a world reinforced by violence and hate.
White supremacists are made — not born — Tony McAleer says. He and Daniel Gallant are two former racist extremists who now try to lead young Canadians away from the so-called "movement."
"There's still a human being inside of them and it can be undone because of that," McAleer told HuffPost Canada in an interview. "People are there to get these deeper human needs met and it's understanding that the person is operating from a place of wound almost."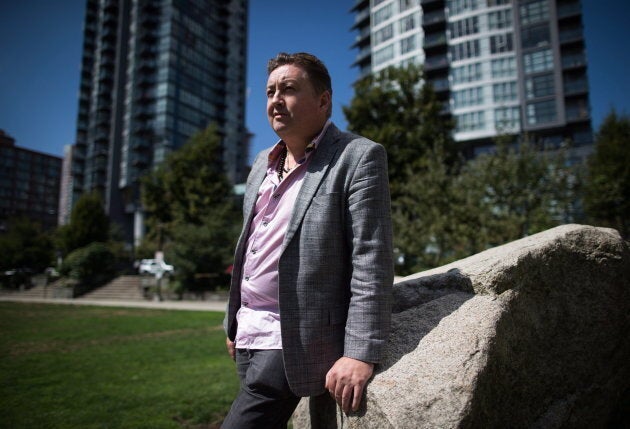 The number of active groups has risen by about 25 per cent this year, study co-author Barbara Perry told HuffPost Canada in an interview. High-profile incidents such as the Quebec City mosque shooting in January, and the interruption of an Indigenous ceremony by "Proud Boys" in Halifax on Canada Day, are bringing right-wing extremism to mainstream attention, Perry said.
Racism has often flown under the radar here, despite it being an ongoing problem. Police-reported hate crimes against Muslims, for instance, jumped by more than 250 per cent between 2012 and 2015, Global News reports.
In a past life, McAleer was an organizer for the White Aryan Resistance. Today, the Vancouver resident is the executive director of Life After Hate. It's a Chicago-based organization that provides counselling and support for disillusioned white supremacists and neo-Nazis who want to leave the movement. They run a private Facebook group where "formers" can talk about their experiences and support each other.
A handful of the roughly 60 members are Canadian, McAleer said, but that number is increasing.
No funding for Gallant's work
In the last days of former U.S. president Barack Obama's administration, Life After Hate had received a US$400,000 grant; but it was rescinded just days later by President Donald Trump's incoming team.
Gallant is a social worker and law student in a small community in northern British Columbia. He recruited for white supremacist groups for nearly 10 years after being initiated through the Toronto Skinheads and White Aryan Resistance. Now, he tries to derail white supremacist recruitment campaigns online and stages interventions when contacted by concerned family and friends.
He has never received government funding for his work.
Listen: Daniel Gallant explains how he talks to youth who are being recruited by right-wing extremists.
"I receive phone calls, emails, social media messages from individuals or families or communities that are affected by primarily right-wing extremism," Gallant told HuffPost Canada. He also keeps an eye on right-wing extremists in Canada who actively recruit.
"That includes scanning and monitoring online activity, contacting recruiters and also contacting recruits. And then circulating around the youth who are being recruited and contacting either family members or community members depending on the circumstance, and reaching out to them proactively.
"I talk to people like they're my equal, like they're a person who I value," he said.
For him, success is driving any wedge between recruiters and recruits. Gallant once noticed online that a man who had been recruited in British Columbia was now trying to recruit his little brother.
I talk to people like they're my equal, like they're a person who I value.Daniel Gallant
"I had some ongoing conversations online with the youth about what he was being brought into. Basically in the end, he was saying these things to appease his brother," Gallant said. "What I've seen through monitoring over the last couple of years since then is that the young guy has taken a step back and doesn't wear the memorabilia... but is still in pictures with his brother. But he's disengaged in that sort of speak or expression himself."
Gallant has successfully "disengaged" a handful of young Canadians this way, he said. But there is a difference between convincing someone to stop wearing a white power patch and actually deconstructing their racist views. The latter is much more difficult.
One thing that can start the process, Gallant said, is receiving compassion from "unlikely sources."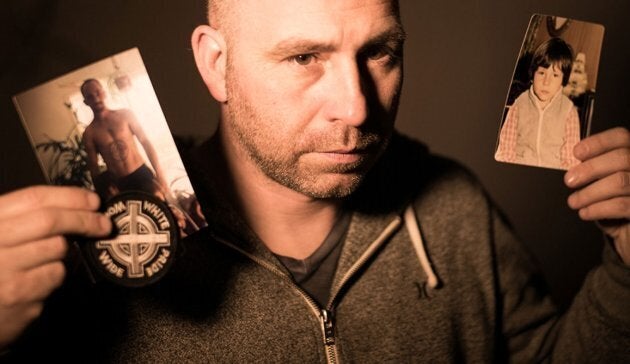 "So the very people you're hating are the same people who are offering compassion even when you're out being a total dick," he said. "It doesn't mean the answer is that we have to hug a terrorist. They are just people but we also have to remember that people do horrible things all the time."
One of the barriers for white supremacists trying to leave the movement is that they have nowhere to talk candidly. Most people — therapists included — don't know what to say when someone starts ranting about a worldwide Jewish conspiracy, Gallant said.
'People don't want to know you'
Non-judgmental support from people who have been through the same experience is key, according to McAleer.
"If you're a drug addict and you say 'I'm in recovery, I've been clean and sober for six months,' people say 'Oh that's fantastic.' If you're coming from where we were, people don't want to know you," McAleer said. "There's a stigma to it that makes it difficult."
He has a name for this transition period: the void. When someone turns their back on a neo-Nazi or white supremacist group, they likely don't have many supportive friends and family members to turn to.
We've become a place almost like triage. We give people a place to unload.Tony McAleer
"You don't have a social circle or a place to belong. That's a critical place where the temptation to go back is so great, because of the loneliness," McAleer said. "What we've done is created a community in the void."
"We've become a place almost like triage. We give people a place to unload. It's a non-judgmental place," he said. "It's about seeing the human being inside of them and wanting to help them heal and rejoin humanity."
He noted a 2015 study that found trauma to be the most common "non-ideological factor" for joining a radical right-wing group.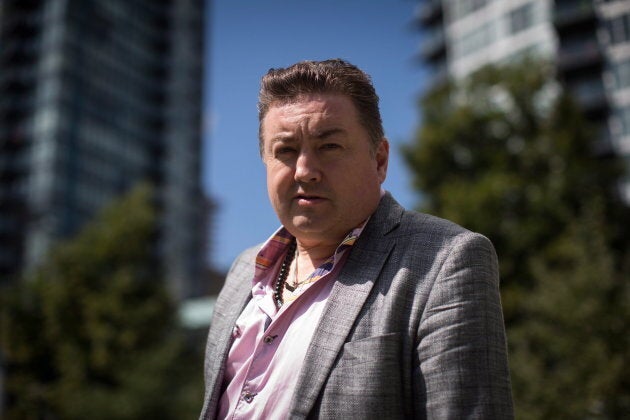 The study, from the U.S.-based National Consortium for the Study of Terrorism and Responses to Terrorism, was based on extensive interviews with 44 former members of violent white supremacist groups. It found that 45 per cent had been physically abused as children, 21 per cent had been sexually abused as children, and 46 per cent had been neglected. These rates are much higher than those found in the general population.
"If we look at the young men who joined ISIS for the Brussels terror attacks, they weren't Islamic scholars who found ISIS through the Qur'an," McAleer said. "They were troubled youth. They had criminal histories and they had drug histories."
It's all about knowing where exactly to help and having a willingness to intervene in a white supremacist's life, he said.
"So we go and try to get them help in the area that created their vulnerability. A place to heal that stuff. A place to heal the vulnerabilities that made them susceptible in the first place."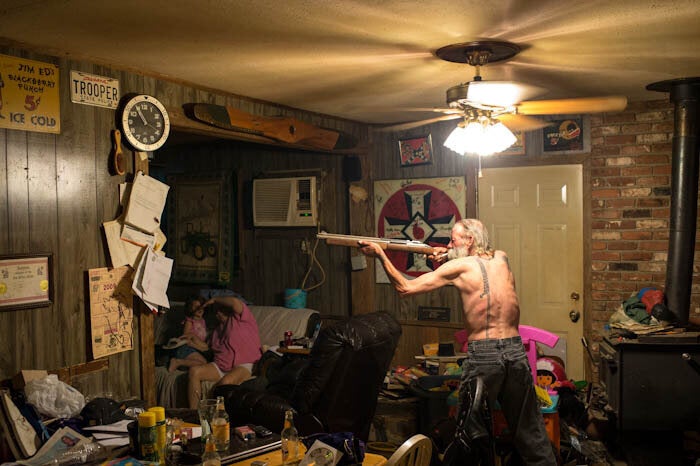 A day in the life of the KKK