The man in charge of battling the huge wildfire in Fort McMurray, Alta. described it as "unforgiving" in an emotional interview on Tuesday.
"I would say it's been the worst day of my career," Darby Allen, the regional fire chief for the Regional Municipality of Wood Buffalo, told CBC News.
"The community's going to be devastated," he said. "This is going to take us a while to come back from, but we'll come back."
In one neighbourhood, 80 per cent of houses have been destroyed. The fire's now raging across four other neighbourhoods as well.
A mandatory evacuation order is in place for the entire city of 70,000 people.
The area's high temperatures, low humidity, and wind all contributed to the rapid spread of flames, Allen said. "We're still fighting this blaze and it's nasty… it's not showing any forgiveness."
Watch Allen's latest update on the fire below.
With files from The Canadian Press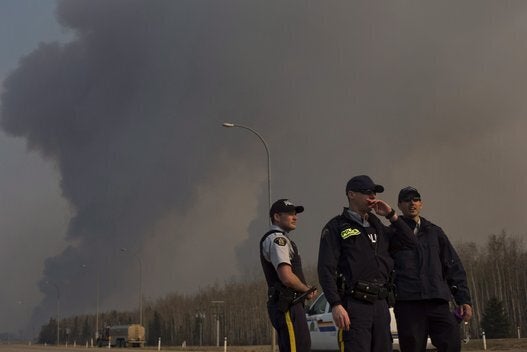 Fort McMurray Wildfire (May 2016)
Popular in the Community