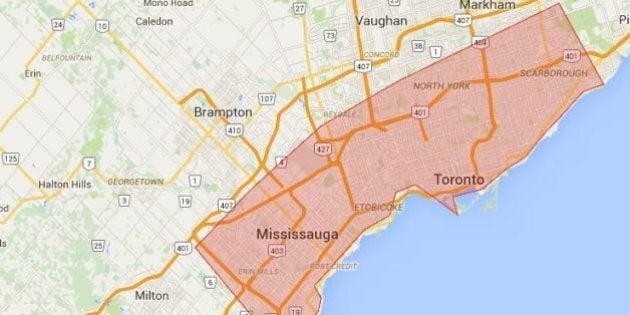 When Kyrstyn Mrochuk heard how large the wildfire in Alberta's north had grown, she couldn't comprehend it.
Officials said Thursday that the fiery behemoth raging in Fort McMurray had grown to 85,000 hectares. It has prompted the largest fire evacuation in the province's history, with more than 80,000 people forced out of the city.
Mrochuk told The Huffington Post Alberta she wanted a better perspective on the size of the wildfire, so she used Google Maps to overlay the size of the fire over Edmonton where she's lived her whole life.
"So I placed that area on top of my home and was just ... astonished," she wrote in a Reddit message. "My entire city, wiped out."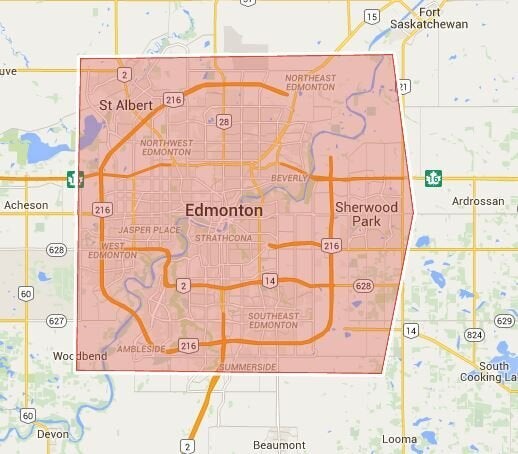 The area of the Fort McMurray wildfire over a map of Edmonton. (Kyrstyn Mrochuk/Google)
To help others who might not understand the scale of the blaze, Mrochuk did the same for different cities worldwide.
"What would happen if all of Tokyo was under fire instead? It's quite chilling to me," she said.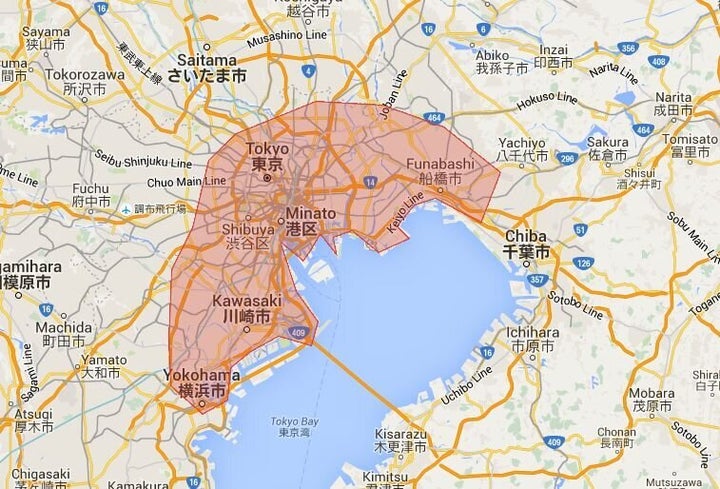 She posted a collection of different images to Reddit's Canada section, where it is now the top post. Many commenters, Mrochuk said, asked for an overlay with their own city or town.
"Everyone seems speechless by the amount of impact that kind of fire could have anywhere in the world," said Mrochuk, who has friends and family in Fort McMurray.
"And I think it humbled some people to realize that this isn't just a tiny town of 200 people going up in flames, but an entire city of people's lives being burned to the ground."
Check out more of Mrochuk's maps below: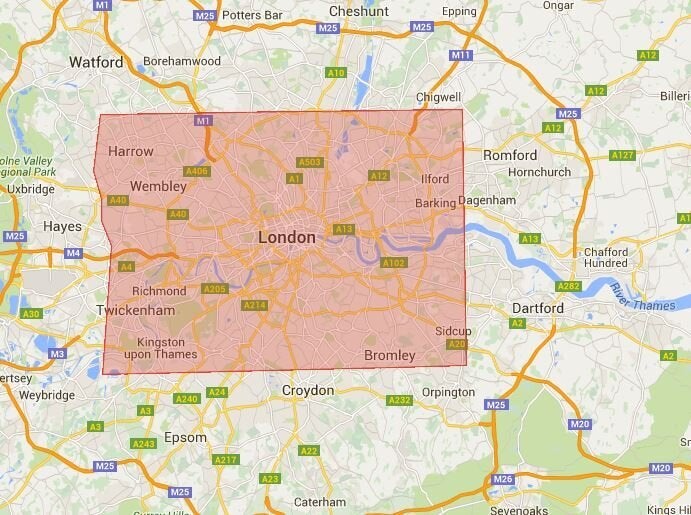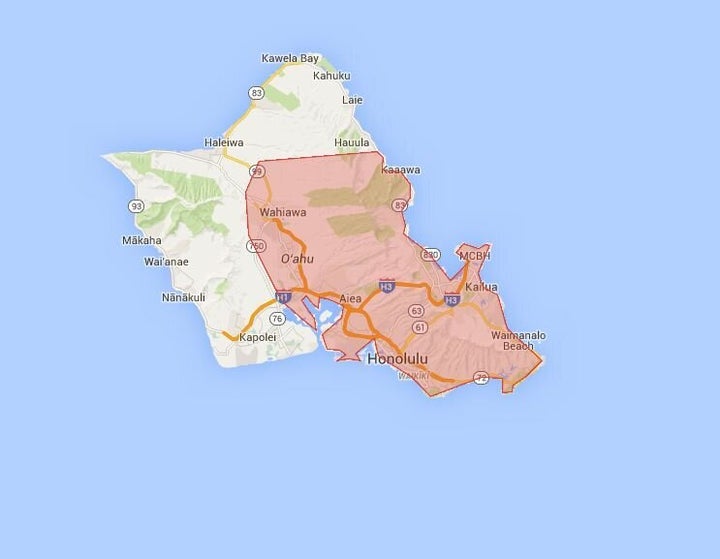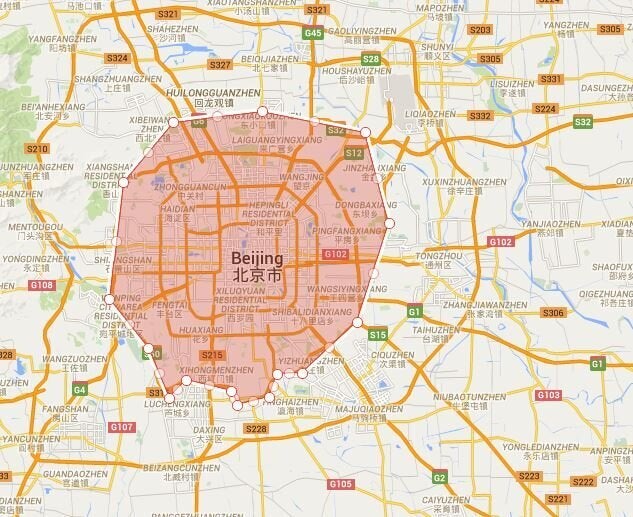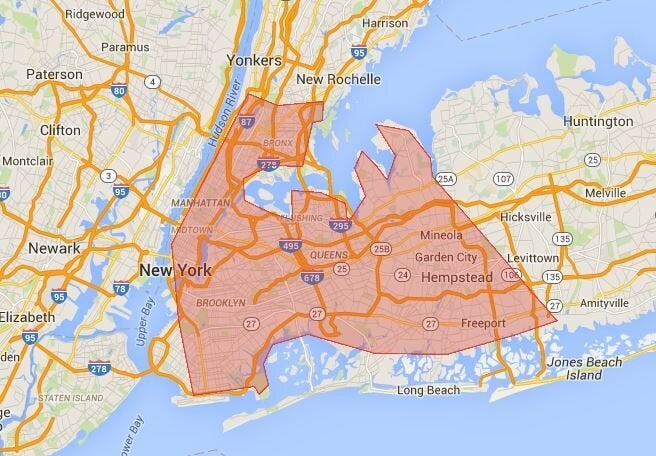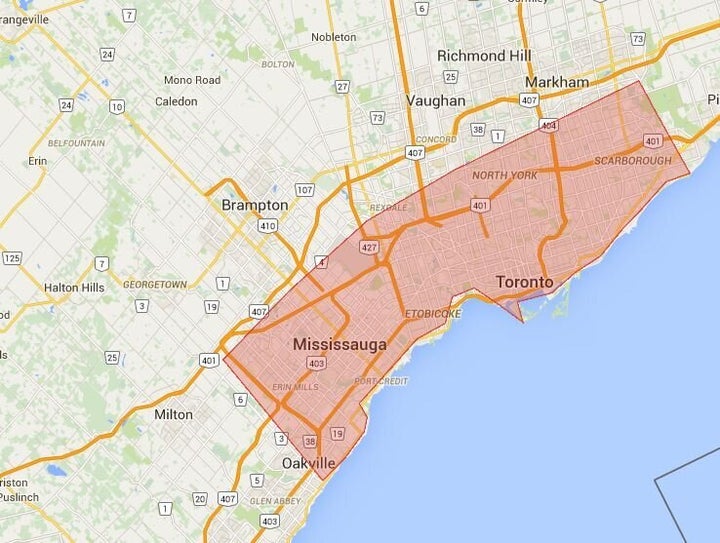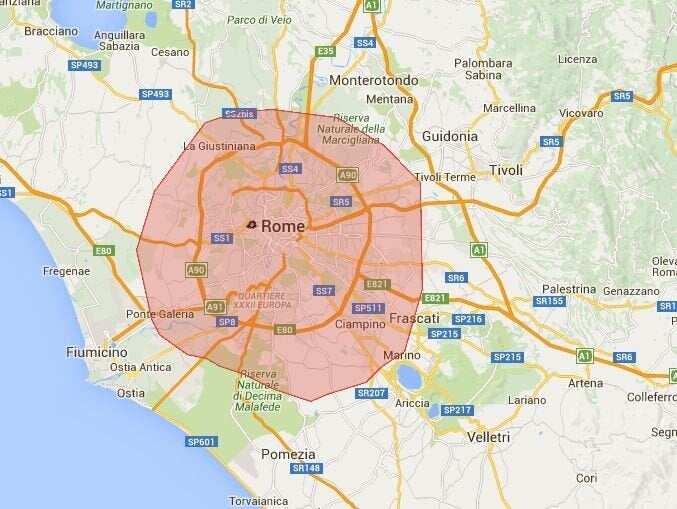 With files from The Canadian Press