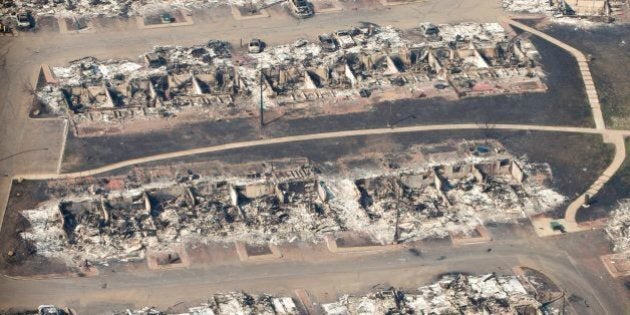 When the Fort McMurray and surrounding community was left reeling from the recent wildfire disaster, it wasn't just Alberta communities, governments and the Canadian Red Cross that pitched in to help out. The home building industry in the province also stepped up to lend a helping hand.
"We have only preliminary information, but direct cash contributions by CHBA members in Alberta have topped the $200,000 mark already, and many fundraisers are (still) planned," says Paul Cashman, spokesman for the Canadian Home Builders' Association - Alberta (CHBA - Alberta).
"Members are also collecting donations for relief agencies at showhomes, helping to distribute emergency supplies to evacuees, matching employee donations and pledging to make a contribution to the Red Cross for each new home sold."
"To the people of Fort McMurray, our hearts go out to you, and our hands will help you rebuild," says Crystal Creek Homes, a builder active in Edmonton, Calgary and Airdrie, Alta.
The recovery may take weeks, months or even years, but contributions and efforts are coming from home building associations, member companies and even their employees:
The Homes by Avi Group of Companies is making a significant donation -- to date more than $20,000 -- to the relief effort, and is promising to match the donations of its staff members.
Landmark Group of Companies is donating $100,000 to the Canadian Red Cross for emergency relief and recovery efforts.
Rohit Group of Companies, Edmonton, has held a number of local fundraisers.
CHBA Edmonton's NextGen and Member Services committees hosted a fundraising barbecue on May 13, as well as collected new items to donate to the Edmonton Emergency Relief Services Society.
"We already know that it will be a major job to rebuild the community and replace lost homes," says Jim Rivait, CEO, CHBA - Alberta. "We have reached out to municipal and provincial officials to offer any assistance needed after the immediate danger has passed."
The industry is trying to be sensitive to the fact that evacuees are essentially still in shock and anxious about what comes next, Cashman says.
"The community is still subject to a mandatory evacuation order and residents have been told it will be a couple of weeks before they learn when they can return," he says. "Insurance adjusters are supposed to begin assessing properties (this) week. So we don't have a handle yet on how much work will be done, but it will be significant.
"That will be a challenge for the local companies that entered the crisis at a 20-year low on home starts," says Cashman. "The slowdown in construction in the oilsands may provide a pool of skilled labour that will help companies build up capacity. New home construction in Alberta was also down by almost half in the first quarter, so there is more potential to shift resources around the province than a couple of years ago. But it's not easy to go from a standing start to full speed, and everyone should be realistic about how fast that can happen. Businesses based in Fort McMurray still have no idea whether their buildings and equipment made it through the fire, so we have a long way to go before we can answer questions about the next stages."
Donations are still being accepted by Red Cross.
Wood Buffalo Census Agglomeration includes the Fort McMurray and nearby smaller centres
Number of private dwelling units: Approximately 31,240
New home construction 2015: 193 units, lowest level in more than 20 years; 13 units started in first 4 months of 2016
Peak new home construction: 2,175 single- and multi-family homes started in 2007.
Unsold new inventory: 16 completed but unoccupied new homes in April, down from 17 in March and 80 in April 2015.
New home prices: $838,000 for typical new single-family home built in last three years; new semi-detached homes about $686,000
MLS Sales 2015: Declined 43.5 per cent from 2014 to 974 units
MLS Sales 2016: Sales declined 23 per cent for Q1 2016 to 155 units
MLS Prices 2015: Average decrease of 6.2 per cent from previous year to $560,794; this followed a five-per-cent decline in 2014
MLS Prices 2016: For Q1 2016, average fell 11.8 per cent to $504,097 compared to same period in 2015.
Rent: $1,842 per month for 2-bedroom apartment (October 2015), down from $2,118 the year before; by comparison, 2-bedroom apartment rented for $1,355 in Calgary and $1,260 in Edmonton
Sources: CHBA - Alberta, Canada Mortgage and Housing Corp., Statistics Canada, Canadian Real Estate Association
Follow HuffPost Canada Blogs on Facebook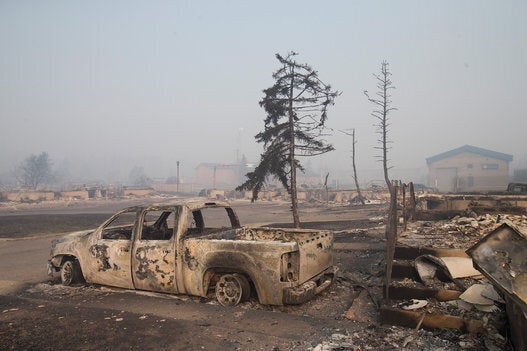 Fort McMurray Fire Aftermath (May 2016)