As concerns about the impacts of climate change mount, the movement among investors to divest from fossil fuels is gathering momentum. Divestment -- the opposite of investment -- refers to ditching investments that are unethical, harmful or morally questionable.
The groups at the forefront of this movement are Canada's environmentalists and churches. This is unsurprising, as modern history shows us that activists and churches have tended to lead divestment movements. We've seen it before when such movements targeted tobacco companies, arms manufacturers or businesses connected to South Africa during apartheid.
Yesterday's tobacco is today's fossil fuel. The tides are shifting in terms of how we view fossil fuel companies and their contribution to our escalating global climate crisis.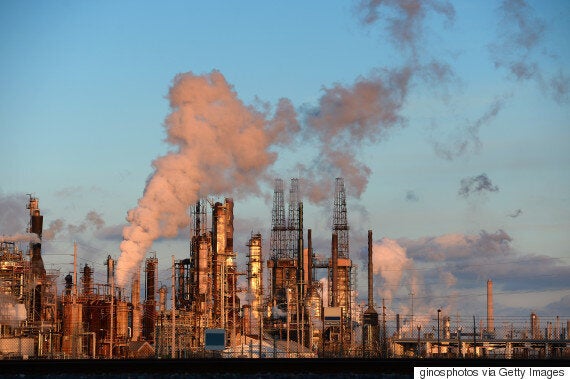 Experience tells us that as with previous movements, the movement to divest from fossil fuels will come in three waves. At Genus Capital, we are already seeing it: true to form, the first of our clients to divest were organizations like the David Suzuki Foundation, the Clayoquot Biosphere Trust and the Canadian Memorial United Church Legacy Fund. These groups decided very early on that they didn't want their investments contributing to climate change. Since then, we've seen hundreds of millions of dollars move into our Genus Fossil Free funds.
With Laval University's decision in February to divest from all fossil fuel companies, Canada formally entered the second wave. Organizations in this wave -- universities, foundations and municipalities -- are assessing whether divesting is financially viable. Increasingly, they are discovering that not only is it viable, it's prudent from a risk and reward perspective. Meanwhile, other universities -- such as Concordia University and the University of British Columbia -- have taken their first few steps with smaller divestment commitments.
Pension plans, banks and global investors will comprise the third and final wave. While slower to change -- pensions tend to divest only once the financial advantages have been widely accepted by the investment community -- even these groups will be persuaded to adopt fossil free investing as awareness grows and fossil free investment product become widely available. Here, the stakes rise to tens of billions of dollars. For evidence, look no further than the Ontario Teachers' Pension Plan. Members of the Ontario Secondary School Teachers' Federation are pushing to divest their $171-billion pension plan from fossil fuels. If successful, this effort would remove more than $20 billion from Canada's traditional energy industries.
By the time this third wave breaks, public and private investments in clean energy innovation will have tipped the economic scales as alternative energy sources become normalized, cost-effective and commonplace.
Fossil fuel companies can see the writing on the wall, and are already starting to launch clean-energy projects. For example, Enbridge is now the third-largest Canadian investor in solar energy. The International Energy Association has estimated that more than $1 trillion in oil assets are set to become stranded in the ground. These are lost sales made by oil companies to the end consumer. The evidence to convince the third wave is mounting, and will soon be hard to ignore.
More and more Canadians are feeling a strong ethical imperative to divest: protesting environmental degradation through investment seems right and may be the last bastion of activism. But there's also a strong, rational investment case for avoiding fossil fuels: a growing body of evidence suggests divestment is positive for investment returns because it helps mitigate risk. Our own research and experience show that fossil-free portfolios generate higher risk-adjusted returns.
The benefits of removing fossil fuels from your investments are twofold: it helps build awareness -- not only of the harms of fossil fuels, but of the rewards of fossil free investing -- and accelerates the transition to a more sustainable future. And it is an effective way to cut your portfolio's risk.
The momentum is building as more people value a clean energy future as part of the legacy they want to leave for future generations. The Ontario Teachers' recent protest is a highly symbolic one in that regard. The financial strategies Genus engineered for David Suzuki Foundation more than six years ago are providing Canadians a map to navigate the waves of this shift today.
The teachers are trying to tell us something -- and we would be well-advised to listen.
Follow HuffPost Canada Blogs on Facebook
Popular in the Community