Fracking in B.C. has hit another hurdle as a First Nation has gathered thousands of supporters for a petition calling for a halt to the natural gas industry's use of water on native land.
The Fort Nelson First Nation says it's collected over 23,000 signatures for a petition on Change.org. The group claims fracking activity by Encana alone could extract three billion litres of water annually from the Fort Nelson River through water licenses.
The petition claims that several more approvals are in the works that could result in "trillions" of litres of water being taken out of the river.
Fracking, which is short for hydraulic fracturing, is a process that involves using water or other forms of energy to allow natural gas to reach production wells on the surface.
"The Fort Nelson River is the lifeblood of our community. We use it to travel between our villages, it's where we fish, it's where our hunting grounds are," said Chief Sharleen Wildeman in a news release Thursday. "It would be an insult for the B.C. government to hand over the rights to remove billions and possibly trillions of litres from it without consulting with our community."
The petition calls on B.C. Premier Christy Clark to stop issuing water licenses to the natural gas industry until she consults "thoroughly" with First Nations.
The Fort Nelson First Nation wants a water management plan that would include baseline studies, regional monitoring, impact assessments and protected areas that could help maintain fish and wildlife habitat, the petition states.
Fracking has drawn heavy opposition in Canada and the United States due to environmental impacts including water pollution. Celebrities including Scarlett Johansson and Alec Baldwin have spoken out against the practice.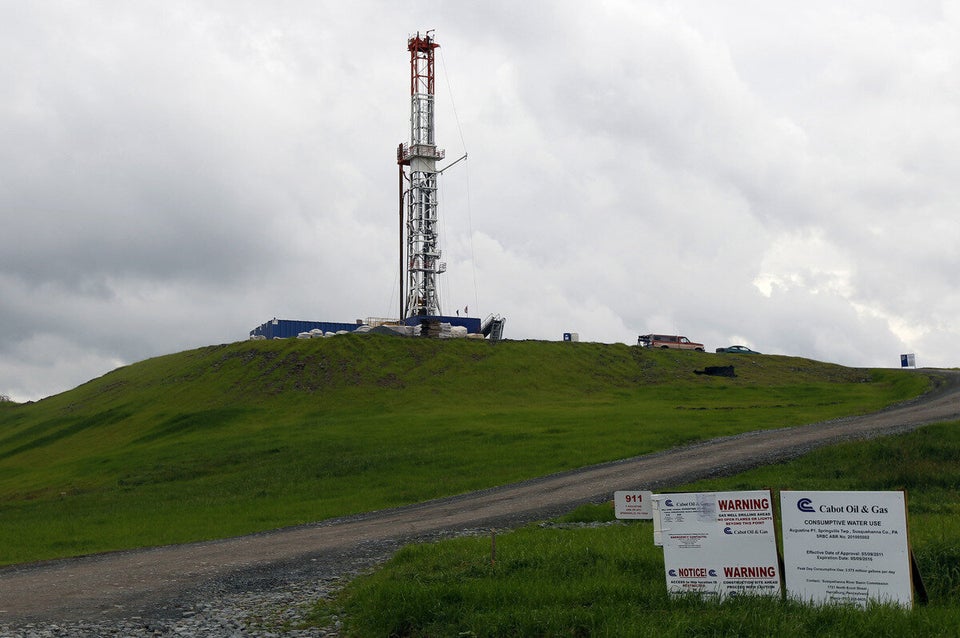 Drilling And Fracking Photos