The global fight against hunger is less about food and more about waste with one-third of the world's food going uneaten every year. Now France has a new weapon with a law forcing grocery stores to give away — rather than throw away — their unsold food.
"It's scandalous to see bleach being poured into supermarket dustbins along with edible foods," said Socialist deputy Guillaume Garot, according to The Guardian. The former food minister proposed the new law banning the disposal of unspoiled food which passed unanimously on Thursday.
The law also makes larger supermarkets sign food donation contracts with charities or risk fines of up to $100,000 or two years in jail. Unsold groceries that aren't safe for human consumption can be used for animal feed or farm compost.
CBC reports that France is in the midst of a push to cut their food waste in half by 2025, from the current level of 20-30 kg per person, or as much as $27 billion per year total. Other efforts include targeting school cafeteria waste, educating students about reducing waste at home and eliminating best-before dates on non-perishable items.
Last December, a study reported that Canadians waste $31 billion worth of food annually, with 10 per cent of that coming from grocery stores. An investigation by APTN last year called "Wasting Away" revealed that this even happens in Nunavut, home to some of the highest food prices in Canada. Controversy erupted after elders were spotted scavenging for food at the Rankin Inlet dump.
The U.S. Department of Agriculture reports that Americans' annual food waste was worth $161 billion in 2010, or 133 billion pounds total. Ten per cent of that was attributed to grocery stores.
Canada doesn't have legislation like France's groundbreaking new law, but the Real Canadian Superstore and No Frills grocery store chains recently announced they are trying to reduce food waste by selling "Naturally Imperfect" produce at a 30 per cent discount. This is similar to French chain 's Intermarché's "inglorious" fruits and vegetables which are sold at a similarly reduced price.
This article is part of What's Working, a global HuffPost editorial initiative to go beyond "If it bleeds, it leads" and double-down on our coverage of people coming up with solutions to the very real challenges we face.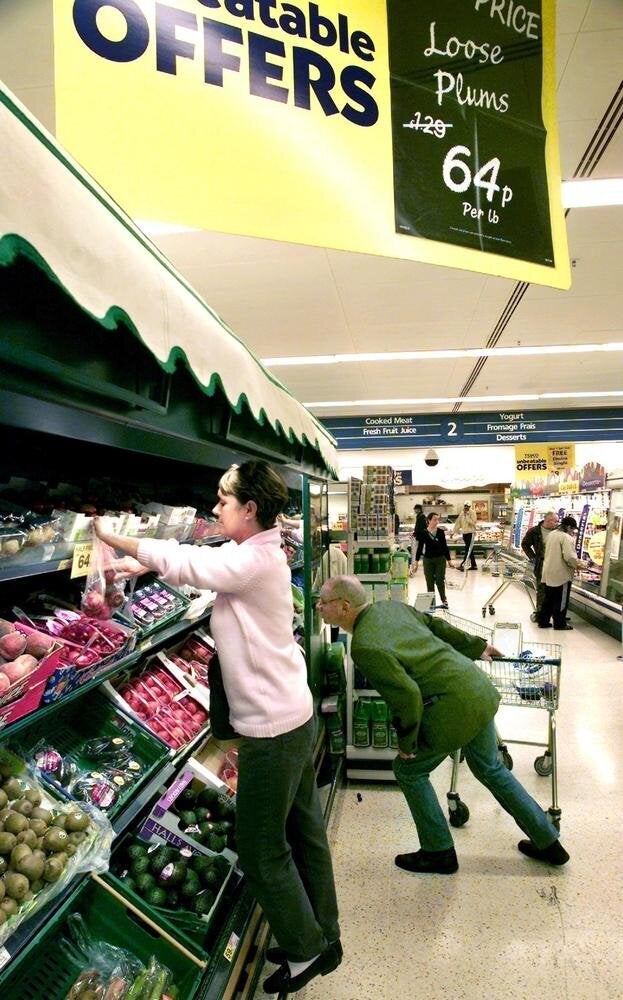 Food Waste: What You Can Do