On November 15, Francophone Affairs Minister Caroline Mulroney, premier Doug Ford and the Progressive Conservative government of Ontario broke an important promise to the Franco-Ontarian community in their economic update. Among other things, the betrayal took the form of the cancellation of the long-awaited project for a French-language university in Toronto.
The project's moving ahead dates back to December 2017, with the previous Liberal government bowing to years of persistent effort and setting a 2020 opening date. Its first campus would be built in Toronto proper and the institution would be open to expanding to other parts of the province.
The announcement was received as a long-fought victory for the community. What's more, lobbyist's nerves regarding the impending provincial election, including my own, were calmed by internal assurances from Queen's Park three main parties that they would proceed with the university plans if they formed government.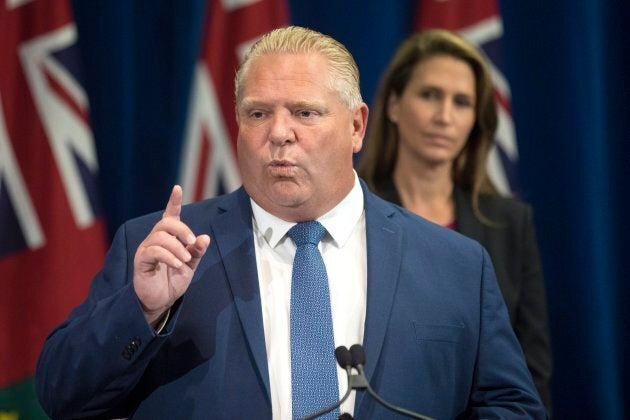 The Université de l'Ontario français isn't just a simple university in Toronto. It's an important hope and dream for a community, especially its youth, that has been years in the making.
Minority education rights are enumerated in the Canadian Charter of Rights and Freedoms for a reason: the ability to learn one's language is fundamental to the survival of that linguistic community.
Educational institutions serving a linguistic community should be operated and administered by that same community. Franco-Ontarians execute this notion in our elementary and secondary schools, which consistently excel in academic performance and graduation rates, and even our colleges. In contrast, no already existing bilingual or French university in the province follows the "by-and-for" rule, and are led by a board of directors which, when faced with compressions, are more likely to cut down on already limited French programs.
To complete the Francophone education continuum in Ontario and to stop losing Francophone students, a "by-and-for" institution and increased program availability are necessary, particularly in Ontario's south-west.
It's a simple matter of keeping an old, constitutional promise.
In the past, I've passionately presented the concrete, economic arguments necessary to convince the province's majority of the soundness of our ambitions.
However, since being confronted with varying degrees of sheer Francophobia and misunderstanding, I've recently felt the need to go beyond these perfectly legitimate arguments as to why, among other things, the French-language university must absolutely see the light of day in Toronto.
Beyond the economic benefits for the province's south-west due to more Francophone youth staying and working in their region. Beyond the elevation of Ontario's capital as an international destination for the world's vibrant Francophonie. Beyond the fact that an important portion of Ontario's Francophone population will be in the province's centre by 2030. Beyond the refutation of the facetious "economic common sense" arguments employed by those who secretly lament the very fact of Francophones.
Beyond this all, there exists a fundamental reason why Francophone activists and community members do what they do in Ontario and elsewhere in the country: it's a simple matter of keeping an old, constitutional promise.
Not only did Ford break a promise he repeatedly made, but he also betrayed a fundamental pact enshrined in our constitution: that of Canada's linguistic duality.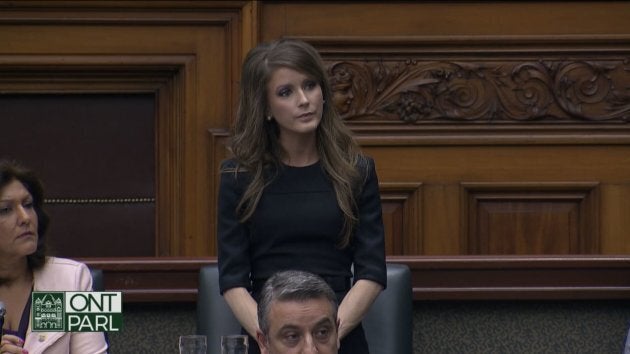 The French are one of the founding people of Canadian confederation. Canada's linguistic landscape included, includes and should continue to include both English and French, not as distinct solitudes separated by the Quebec border, but across the country in the form of Franco-Ontarians, Anglo-Quebecers, Acadians, Franco-Manitobans, Franco-Saskois, Franco-Albertans, Franco-Columbians, etc.
What's beautiful about a language it is that anyone can learn it, with the right infrastructure, incentives and will. In Ontario's context, French is no longer exclusive to a white, Catholic, provincial group. It's diverse, especially in Ontario's urban centres, and is actually seeking to make itself more diverse by lobbying for increased Francophone immigration to Ontario.
Franco-Ontarians make up roughly five per cent of Ontario's population and have called the province home for more than 400 years, predating the province's official founding. The government needs to work on strengthening the community through policy and reverse its shrinking in proportions.
This, in essence, is the main goal of the French-language university: the completion of the self-managed Franco-Ontarian education continuum and the insurance of our continued existence and thriving.
It's increasingly clear that Ford's cuts are not simple austerity, but an attack and betrayal of a community that has too long been pushed to the edge of existence itself.
Pablo Mhanna-Sandoval is an ex-president of the Federation of Franco-Ontarian Youth (FESFO) and an activist previously involved in the campaign for the French-language university and the officialization of Ottawa's bilingual status.
Have you been affected personally by this or another issue? Share your story on HuffPost Canada blogs. We feature the best of Canadian opinion and perspectives. Find out how to contribute here.
Popular in the Community