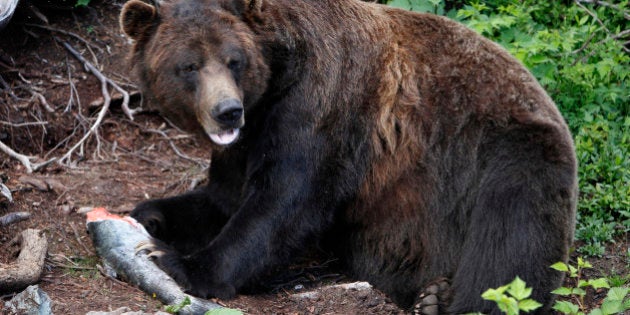 It's the kind of tale from which myths are born but an Alberta hunter who killed a bear with his knife just wants to forget the whole thing.
Fraser Graham was armed with his firearm, a knife and permit to hunt black bear when his life was almost taken by a wounded adult grizzly, confirms Alberta Justice.
It was a bloody and vicious struggle that culminated with Graham receiving several bites, as well as a crushed wrist and the grizzly dead.
It was a snowy Sunday, the last one in October, when Graham set off in the Chain Lakes area of southwestern Alberta in search of a bruin. He found one, put it in his sights and squeezed the trigger.
Story continues below slideshow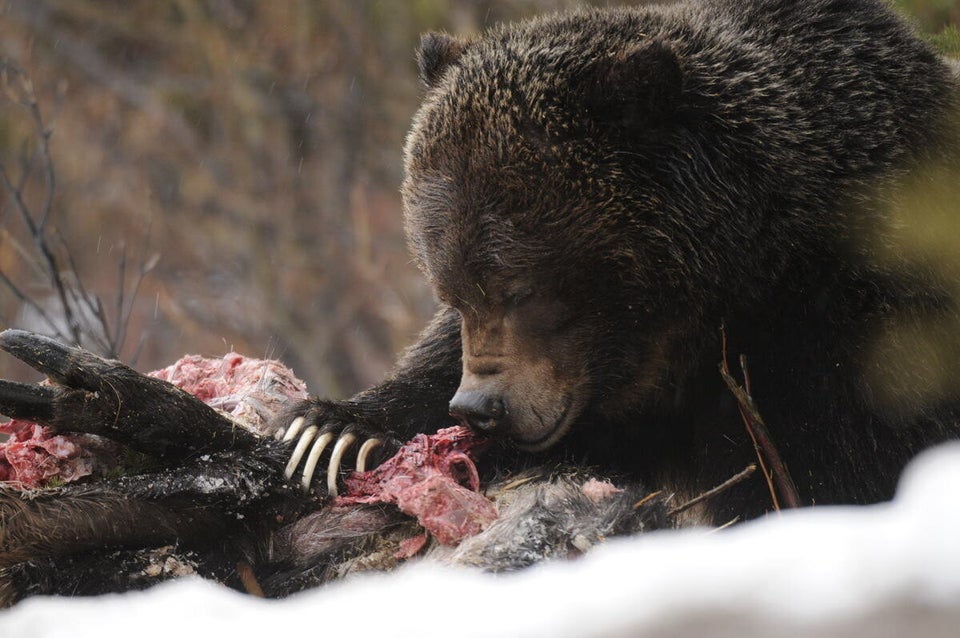 Alberta Grizzly Bears In The Rockies
Graham waited a few minutes before moving and heading off in the direction of the animal, Alberta Justice and Solicitor General spokesman Brendon Cox told The Huffington Post Alberta.
"When he went tracking it, it surprised him," Cox says Graham told Fish and Wildlife officers. But what attacked Graham was not a black bear, but a young adult, female grizzly, added Cox.
"The bear attacked him - he managed to get at his knife and stabbed the bear in the neck," putting an end to the struggle.
The bear was likely wounded when he attacked Graham, said Cox.
Bystanders and staff called 911 and looked after the hunter until an ambulance was able to transport him to a hospital in Calgary, added the Sun.
According to the News, when asked about the incident, Graham simply said, "I just want to forget about it, forget it ever happened."
Cox said Graham will recover from his injuries and has been released from hospital.
But the hunter may not be out of the proverbial woods yet.
Grizzly bears are a protected species in Alberta, and Fish and Wildlife officers this week launched an investigation into the circumstances that led to the animal's death.
When asked if there is a possibility the incident is the result of poaching, rather than a case of mistakenly identifying the bear, Cox said, "that is one of the things the investigation will try to determine."
Cox provided these tips on staying safe in bear country:
-Make noise to alert wildlife of your presence.
-Carry bear spray, as it, "is more effective in fighting off bears than even a firearm."
-Know the provincial hunting regulations.
-Call 1-800-642-3800 to report a poacher.