When two Texas fraternity brothers fell in love, not everyone in their organization was impressed.
"I think people would love to be able to say we have this organization of black gay men, and we are never are romantically involved with each other, because we are brothers," Guy told the site.
"I don't share that idea. I'm on the other end of the spectrum, where I believe if this is a cohort of the best men available, then why not?"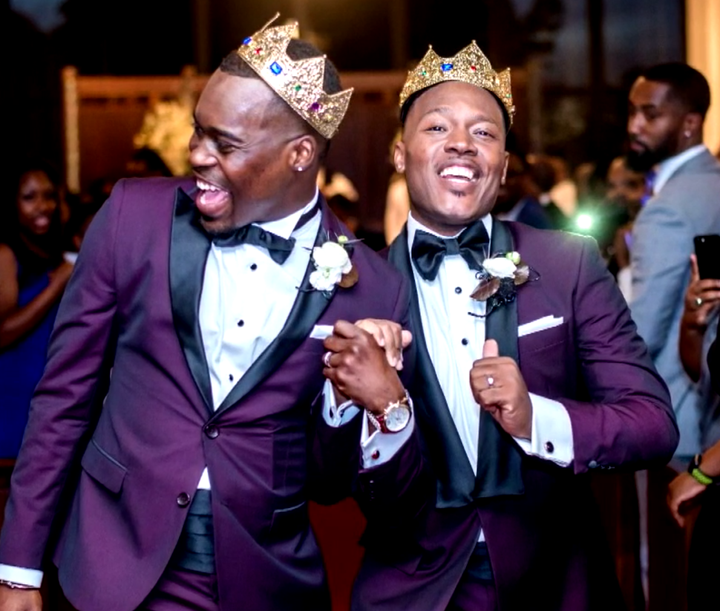 The two were nearly eight years apart when they met through the Delta Phi Upsilon fraternity at Prairie View A&M University. Guy, who was 29, was Homer's mentor during his pledging process, according to NBC.
"He showed interest back, and then it was history from there," he said. "We hung out throughout the week and every weekend. The relationship just kind of happened."
But while Homer always wanted a wedding, Guy wasn't as tied to the idea, he told Inside Edition. Also, they legally couldn't get married for much of their relationship.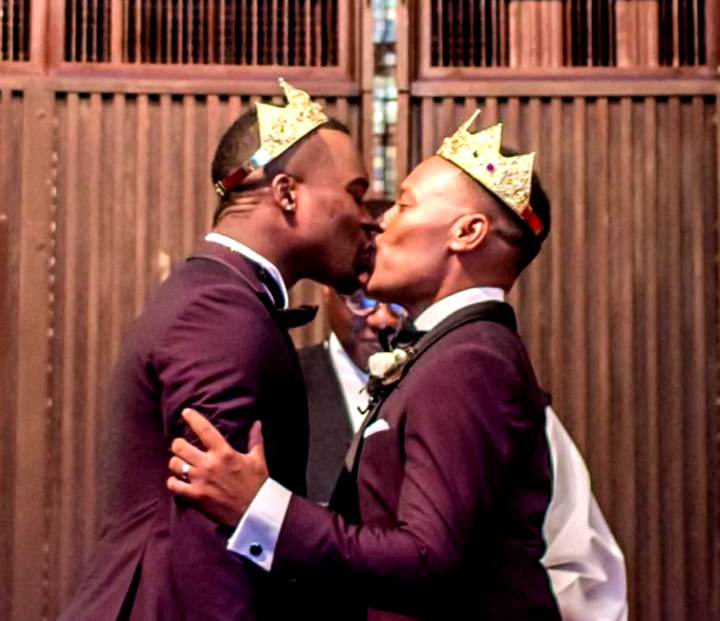 But on April 15, their 10th anniversary, it happened, in a day Guy calls "amazing."
"Our parents were there, our families were there. It was a really, just a magical day," he told Inside Edition. Several of their fraternity brothers were there too to bring back some of their dance moves.
The two wore merlot tuxedos and crowned one another at the end of their ceremony, which they called the "Southern Coronation of Love," the Houston Chronicle reported.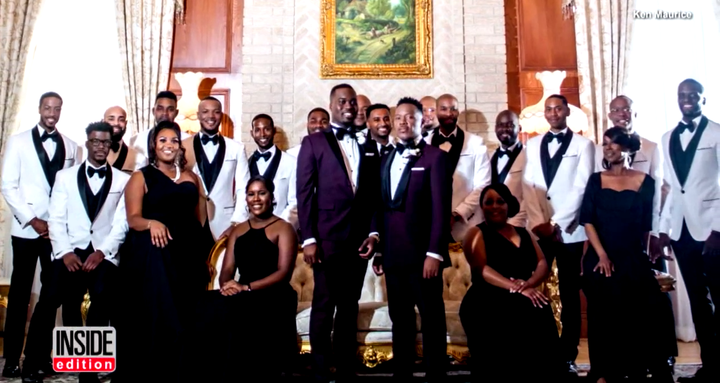 Their moms walked them down the aisle.
But Homer told the Chronicle his favourite touch was Guy's vows. He brought out a cookie he'd frozen from one of their first dates.
"If a fragile cookie could sustain 10 years, then our love can last forever," Guy read.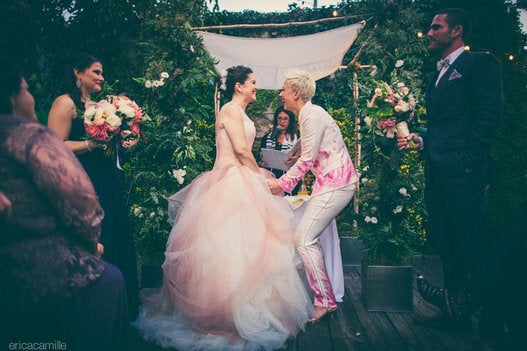 Gorgeous Same-Sex Brides & Grooms