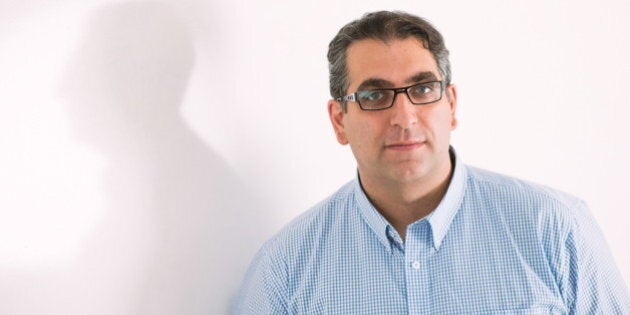 The Canadian co-founder of mobile app maker airG Inc. has pledged to donate $1 million to the fight against Bill C-51, the recently passed anti-terror law that critics say creates a new "secret police" and will impinge on freedom of expression.
Fred Ghahramani, who grew up in Iran, compared the law supported by the Conservatives and Liberals to "the authoritarian Iranian regime that arbitrarily recorded and surveilled every citizen's phone calls."
Bill C-51 "is bad for business, bad for democracy and bad for Canada," Ghahramani said in a statement.
"This legislation builds a dragnet on over 35 million innocent Canadians, turning every single iPad, laptop and cell phone into a government recording device … How can any Canadian CEO freely communicate with their board of directors or staff if sensitive insider information can now be seen by government employees with no checks or balances?"
Ghahramani says the money he plans to donate will go to "front-line organizations leading the effort to repeal the legislation," such as Canadian Journalists for Free Expression (CJFE), the Canadian Internet Policy & Public Interest Clinic (CIPPIC) and digital activist group OpenMedia.
The Conservative government made Bill C-51 into law this past June.
Bill C-51 shifts the focus of CSIS, Canada's spy agency, from intelligence gathering to law enforcement, as the agency is now responsible for disrupting terrorist plots in Canada.
But the lack of oversight in the bill has prompted some critics, including the Globe and Mail, to declare that Canada has in effect created a "secret police" out of CSIS.
The law also criminalizes the "promotion" of terrorism. Critics say the clause is so vaguely worded that "promoting terrorism" could be defined broadly, potentially threatening freedom of speech.
For instance, some observers suggested that a Conservative Party campaign ad featuring footage from ISIS actually violates the new law.
Critics have also decried the law's requirement that 17 agencies share personal information they gathered about Canadians, saying the move is a threat to Canadians' privacy.
The Conservative Party argues these aspects of the law are needed to fight terrorism. The law will "help law enforcement stop planned attacks, and take terrorists off the streets – before they kill innocent citizens," the CPC says.