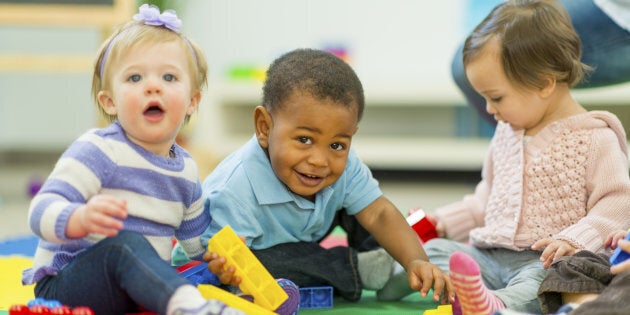 Finding reliable child care is one of the most stressful parts of parenting.
You have to be able to trust a child care provider with your most precious asset — your babies — and not just with keeping them alive until you pick them up again. A happy, safe, secure environment that nurtures your child's development and meets all their needs is always the goal.
And that comes with a steep price tag, with parents in Toronto paying as much as $21,000 per year for full-time infant care, according to a December report from the Canadian Centre for Policy Alternatives. The cost of daycare has increased by as much as 20 per cent over three years in some cities in Canada, the report found.
But New Brunswick is taking steps to give low-income families a break. On Thursday, the province announced that families with an annual gross income under $37,500 will have access to free child care.
"Access to free child care for lower-income families will ensure parents are given every opportunity to enter the workforce or pursue their studies, while having the peace of mind that their children are being cared for in high-quality Early Learning Centres across the province," Premier Brian Gallant said in a news release.
"Investing in early childhood education is a key component of your government's multi-year economic growth plan," Gallant said. "Free child care for families that need the most support will help these families with the cost of child care, will help the children with their education, and will provide a boost to New Brunswick's workforce so our economy can continue to grow."
The program is being offered to parents who work or are attending school, with children age five and under who attend a designated New Brunswick Early Learning Centre. The province also announced that it would increase wages for early childhood educators and create a child care registry and formal waiting list for parents. Further investments for pre-school aged children are also coming, the province revealed.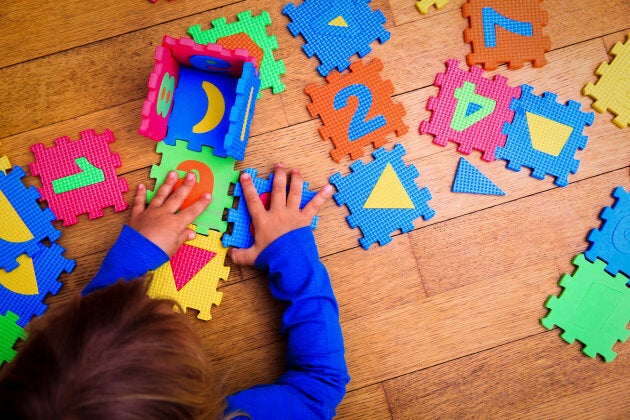 "This announcement has the ability to dramatically reduce generational poverty in New Brunswick," Donna Gates, executive director of Living SJ, said in the news release. "Giving parents options to help break the cycle of poverty is key, and the opportunity to access free child care will make a big difference to many families."
Allowing parents to go back to work or enroll in school will support the province's economic growth, Saint John Region Chamber of Commerce chair Claire Ryan said.
In Saint John, N.B., the median yearly price for infant daycare is $10,416, the median yearly price for toddler daycare is $8,592, and the median yearly price for preschool daycare is $8,328, according to the Centre For Policy Alternatives.
Mixed reactions from parents
"If we get free child care I would be really grateful," Hayley Leveque, who lives in Saint John and has three children in daycare, told CBC.
But some parents — those who earned more than $37,500 or had older children — asked where their help was.
"I am a single income mother ... make a very good wage as a nurse working shift work ... I would say I am middle class ... but does that include me for child care help? God knows child care takes 1/3 or more of my monthly income and child care juggling has not been easy due to lack of immediate family support and shift work," one woman wrote on Facebook.
"Single mom working retail. With a 9 year old son in afterschool care that costs the same as a full day daycare .smh," another woman wrote.
Currently, Prince Edward Island, Quebec, and Manitoba all fund child care operationally, according to the Centre For Policy Alternatives.