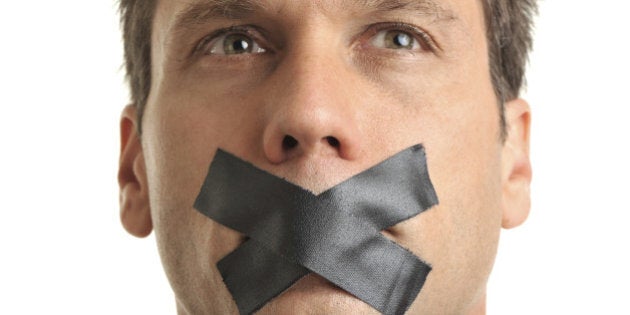 Canadians can no longer afford to take our rights for granted.
Free expression is democracy. Without it, political choice is a farce. You can have all the elections you want and they will mean nothing without the secure right to express, share information and advocate for your views. But the boundaries of these rights of citizenship are always vulnerable, and right now, political, technological and commercial forces are converging into a chilling anti-freedom force.
Canada's federal government has been no friend of the right to know since Prime Minister Stephen Harper came to power. It was a shock back in 2008 when Linda Keen, then president of the Canadian Nuclear Safety Commission, was fired for publicly disclosing safety concerns and refusing to restart the Chalk River nuclear reactor. This doesn't surprise us now because being terminated for speaking out has become routine in Canada's civil service.
Remember Canadian diplomat Richard Colvin, whose credibility was attacked by the government in 2009 for exposing the fact that the Canadian military was turning over Afghan detainees to torture? Then there's Sylvie Therrien, who got the axe in 2013 for revealing that Employment Insurance investigators had to meet a quota of savings by denying EI applicants their benefits.
The public service has got the message loud and clear. Everyone knows they will keep quiet or pay with their jobs.
In another realm, access to public information has never been more restricted. In one stark example, Kevin Page, then parliamentary budget officer, couldn't get government departments to release details about spending cuts they were implementing to meet federal budget guidelines. In another, during the last federal election, Conservative candidates running for public office were instructed not to make themselves available for interviews with the media.
By now, lack of access to elected politicians and government officials has become the new normal. Even the gathering of research by government to inform public policy has been undermined, be it through defunding scientific research, deregulating environmental assessments or ending the collection of important population data. Those producing and disseminating independent research unpopular with those in power have been targeted relentlessly.
It hasn't been pretty. We all have watched Ottawa's culture of secrecy become an international scandal over the muzzling of government scientists. Civil society organizations researching missing and murdered Aboriginal women, and so many other poverty and social justice organizations, have been systematically defunded. Other high-profile non-governmental organizations have been subjected to costly CRA audits, including venerable NGOs like the Canadian Centre for Policy Alternatives and PEN Canada.
It is business as usual to see members of the government using McCarthy-style "red scare" language when referring to highly credible environmental organizations like the Pembina Institute, the David Suzuki Foundation and Environmental Defence, which often confront government climate inaction with fact-based research. Characterizations about groups with "radical ideological agendas" funded by "foreign special-interest groups" are ho-hum typical. And that is why the word "advocacy" is not spoken louder than a whisper across the not-for-profit world.
At the same time, the government raises barriers to information we have a right to access, and it has pointed a microscope at our lives, allowing for the untold collection of data that it constitutionally has no right to possess.
We live in a time where we, as unique individuals -- what we say, our movements, to whom we speak -- are an open book to whoever is resourced enough to go digging for such information. We are trackable through cellphones, social media, security cameras, drones. Samsung Smart TVs can even transmit our living room conversations to third parties. The end of privacy keeps popping up with every click of a mouse. You are asleep at the wheel if you don't see the danger.
More bad news: in January 2015, the Snowden files confirmed that Canada's leading surveillance agency was running a spying initiative in 2012. Dubbed LEVITATION, it monitored up to 15 million downloads daily from popular websites used to share videos, photos, music and other files.
How has that information gathering taken root and blossomed in the technological and funding advances over the last three years? No one outside the security establishment shadow world knows anything for sure. But what Snowden has revealed -- now in a searchable database form, the Snowden Archive --is that the technological potential for the government to secretly collect and store mountains of personal information is exploding. The more entrenched these practices become, the more difficult it is to roll them back and protect our citizenship rights.
Good luck if you are an immigrant and you send money home to support a person in a place that is a battleground today. Or maybe you care to sign petitions or otherwise oppose the policies of the government of the day. Environmental organizers, like ForestEthics co-founder Tzeporah Berman, say they are experiencing donor chill because people are afraid that even giving money will make them a government target. And that is not far-fetched -- even before the government tabled the new anti-terrorist Bill C-51, the RCMP was tagging anti-pipeline activists as potential targets.
The reality is that we are losing ground right now. The only way this issue will stay visible is if there is a sustained national public outcry. Like all of us, free expression needs exercise to stay healthy. CJFE is committed to staying in this fight for the long run. We all need to get active.
Information sources and viewpoints, given and received, are the counterweight we diverse inhabitants of this incredible land have, to counter the potential for propaganda and abuse by those who hold power, be it financial or political. Working to defend and extend free expression has never been more important than it is right now. And thank you, because if you got to the end of this story, you are already at work.
Alice Klein is co-founder, editor and CEO of Toronto's NOW magazine. She authored NOW's tagline, "Think Free," and means it. She is the president of CJFE.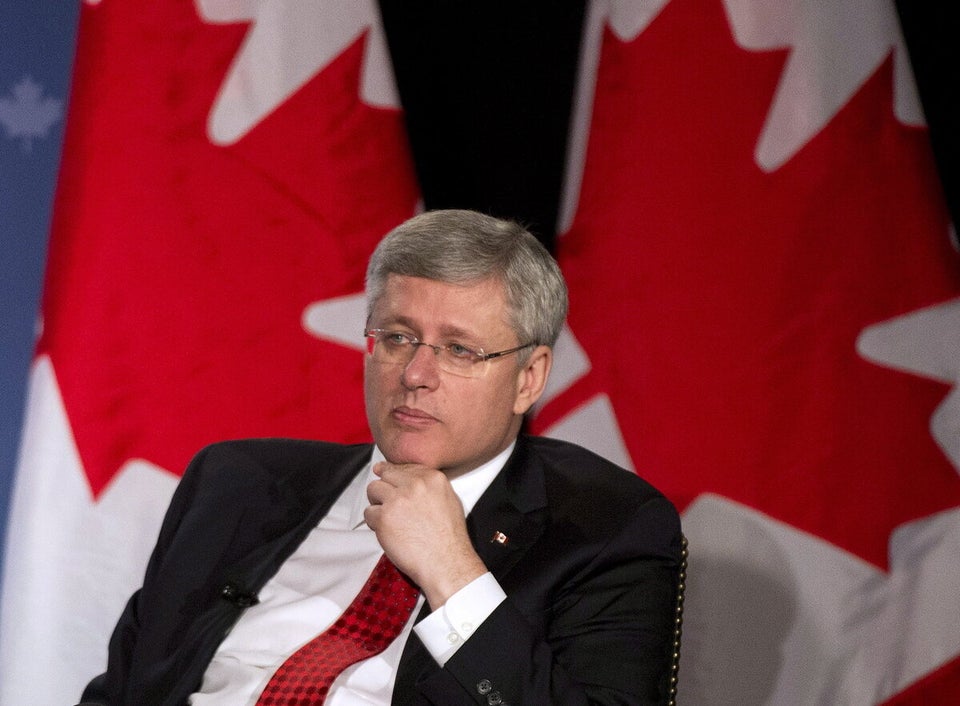 5 Recent Supreme Court Decisions That Went Against The Harper Government
Popular in the Community