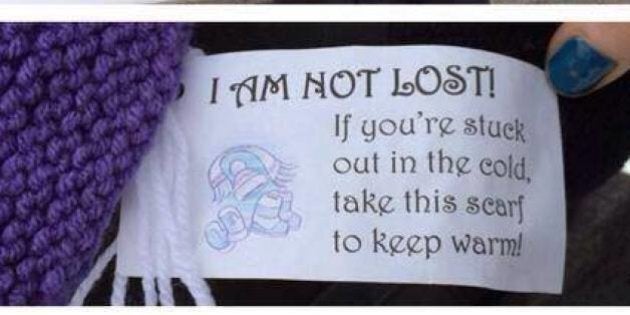 The so-called polar vortex has Canada in its grip once again, with temperatures plummeting down to -35°C across Ontario on Tuesday, reports the National Post, with Ottawa experiencing an average of -23°C. Going outside without a scarf is not an option, which is why one kindhearted soul is trying to make sure every citizen is properly dressed.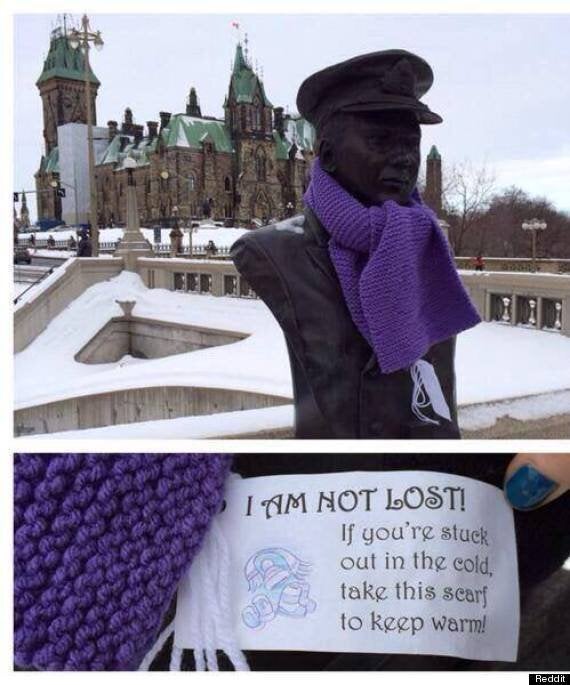 According to the Ottawa Citizen, scarves were placed on each of the statues in The Valiants Memorial on Wellington Street. The good Samaritan did not appear to stop there, with another Reddit user posting this picture a few hours later: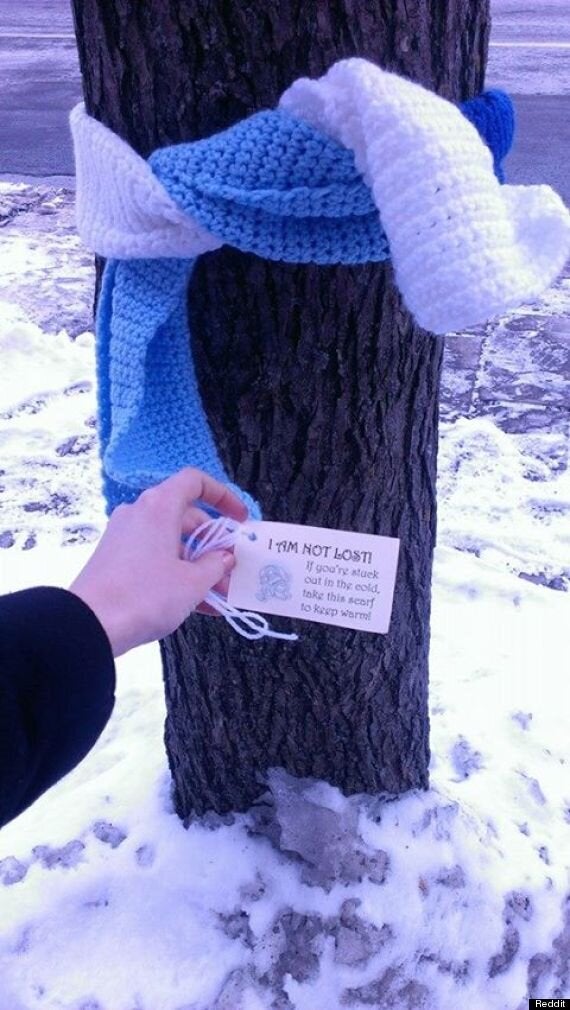 Though the tag does not indicate where the scarves came from, Reddit users were quick to note it looked homemade, and could possibly be the work of a church group. However, one commenter noted the good Samaritan wished to remain anonymous.
Even more heartening than the good works of one person is the outpouring of love demonstrated on the viral website once mention of Ottawa was made. From praising the stunning architecture to the story of a visitor losing their gloves and having a stranger give her the ones off their hands, love for the capital city could be the other thing keeping people warm this week.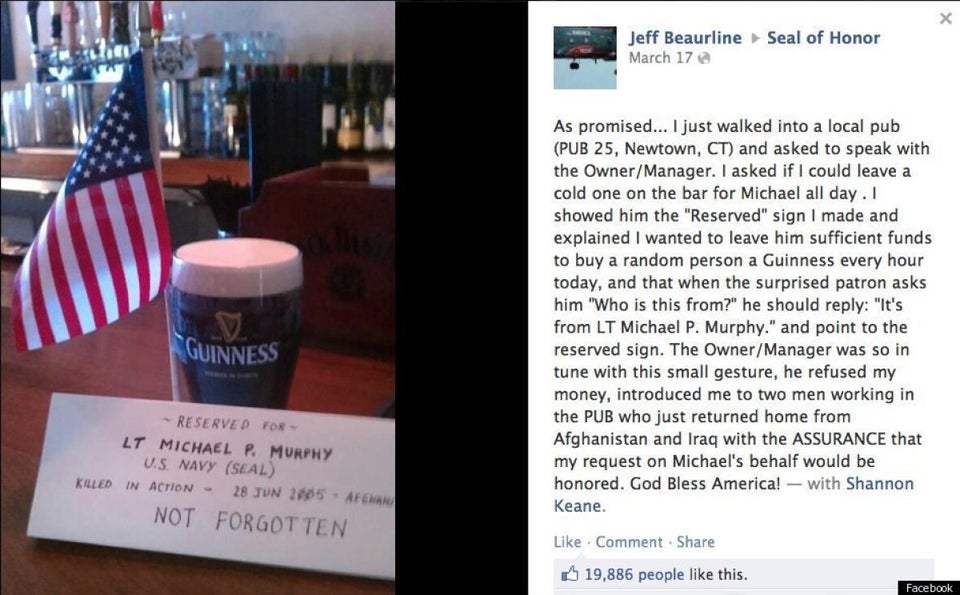 Random Acts Of Kindness
Popular in the Community