Millions of girls and women around the world are unaware that it's International Women's Day. It doesn't tend to come up in places where females have little voice or choice.
But it's for these girls and women that World Vision does much of its work.
I wanted to share this story from a county in Kenya. It's about a new "coming of age" ceremony for girls, who would traditionally have been at risk of a rite of passage known as female genital mutilation.
And, as you'll see, men and boys also play a critical role in supporting girls on this new path.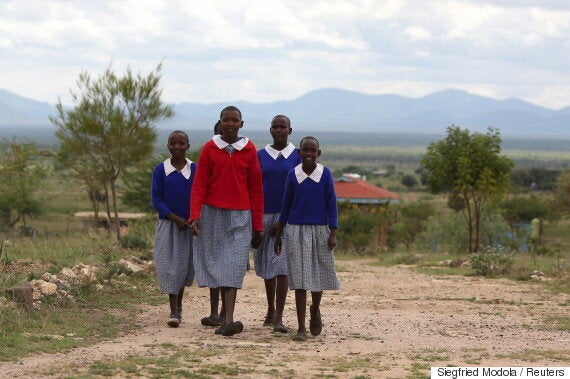 Here is the story by Kathryn Reid, with photography by Jon Warren:
Traditions are strong among the Pokot people of northwest Kenya, keeping the community close and identity strong.
But one tradition can be deadly.
Female genital mutilation, also known as "cutting" or "female circumcision," is used around the world. There is no health benefit to this procedure. Yet more than 200 million girls and women alive today have undergone FGM, in 30 countries across Africa, the Middle East and Asia.
The horror of the event can affect a young girl for years. She recalls the terror of being physically restrained against her will, often with no sense of what's about to happen.
Following the procedure, a girl's life changes overnight. She's now considered ready to marry, even if she's only 12 or 13. She's offered as a wife for a "bride price" of goats, cows or camels paid to her family.
Despite being outlawed in 2011, girls in remote Kenyan communities are still undergoing the cut, most often during the December school holiday. But some people are working hard to change this rite of passage.
Recently, World Vision offered families a chance to be part of a new kind of ceremony, for teen girls and boys alike.
It was held on a bright day, last December, in Kenya's West Pokot County. Nearly 500 teen girls and boys were surrounded by their families, teachers, religious leaders, and even government leaders who had been invited.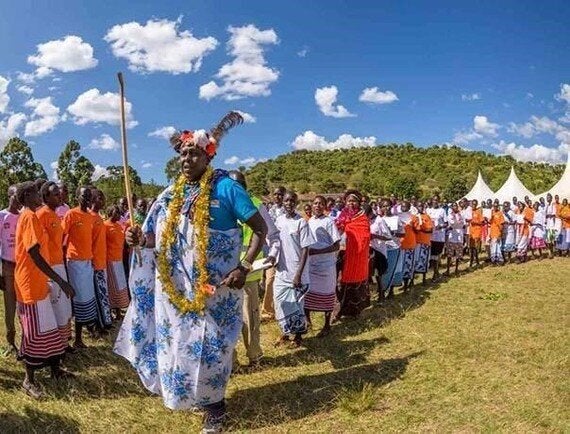 "On behalf of all girls, we will throw away FGM," said Sharon Cherop, who spoke at the ceremony. She reminded the girls of the teaching they had received about their rights, their choices, and the support they will receive from their communities.
"I know my rights," the girls have learned to say. "I will tell my father. I will tell World Vision. They will say 'no, you don't have to give in.'"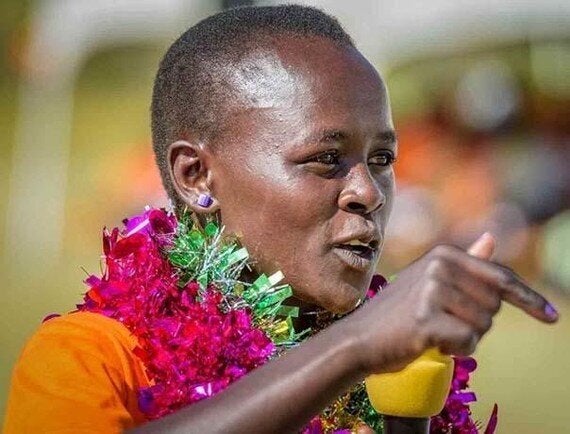 Sharon Cherop reminds the girls of their rights
"You should not undergo pain without gain," the teens chant along with a school principal and biology teacher, who taught them about the health effects of FGM. "Don't mar God's creation with FGM," said their teacher. "God has made boys and girls the way he wants them to be."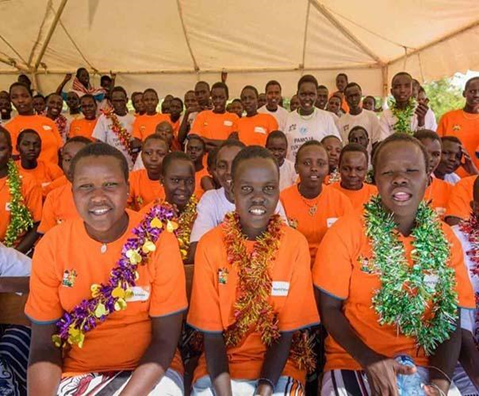 "No pain without gain," chant the students, with their teachers.
Graduates at the ceremony receive certificates and congratulations from "Papa Culture," William Lopetakou. A community elder and cultural ambassador of the Pokot people, he teaches teens that respect for their culture doesn't mean they must follow harmful cultural practices like FGM.
"When culture holds you back and causes pain, we throw it away," he says.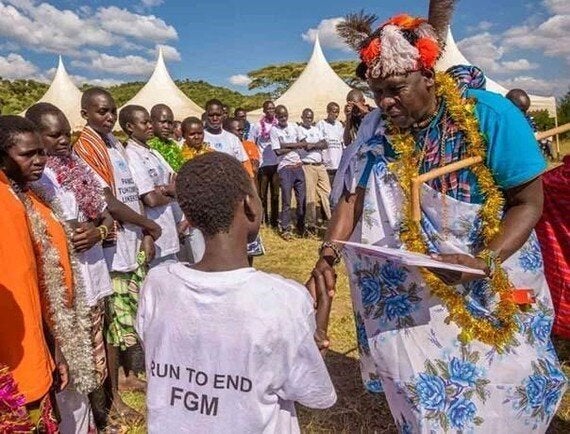 'Papa Culture' encourages the youth to 'throw away' culture that causes pain.
Gladys Koyet is headmistress of the high school where the program was held, and joins local musicians and civic leaders to celebrate graduates. Because the program is held in December, it's a safe haven from FGM for girls who might otherwise go home during the long Christmas holiday.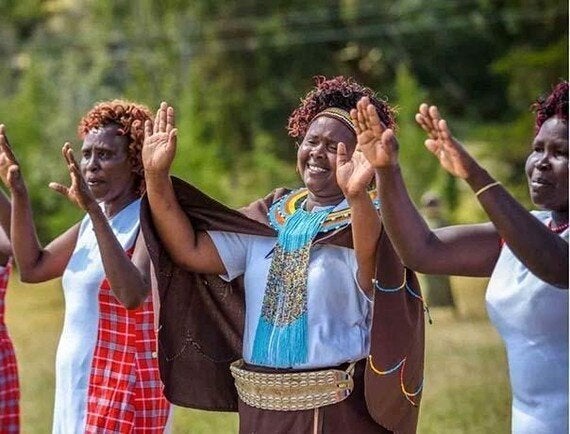 The school headmistress (brown cape) helps keep girls safe.
As a teenager, Teresa Cheptoo ran away from home to avoid FGM. World Vision helped her to attend the very first alternative rite of passage ceremony in 2007, and to continue her education. Now she works as manager of this program.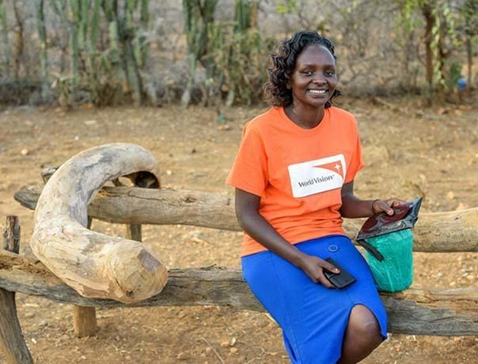 Teresa Cheptoo fled FGM, and now helps other girls.
"There were only 20 of us girls when I went through the program in 2007," she says. "At the event, there were no elders, chiefs, government officials, and only one pastor." Teresa says while much has improved, FGM is still a threat.
Chief Samuel Chemonorey, a leader in this county, has put his life on the line to stop FGM. Several years ago, he was beaten and his leg broken when he tried to protect one young girl who had run away from home to avoid undergoing FGM. About 100 girls and boys from his location graduated at the alternative rite of passage in December.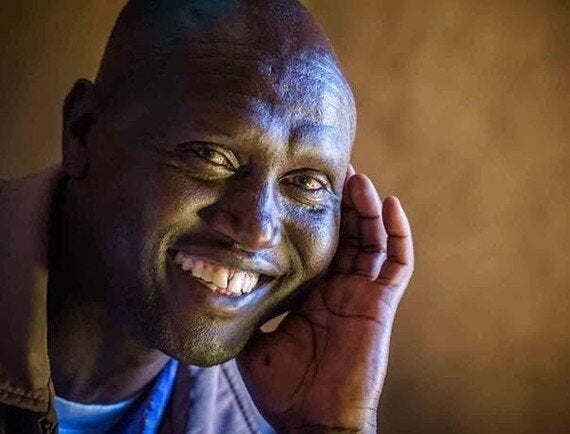 Putting his life on the line for girls' rights.
Papa and Mama Culture, flanked by community leaders and dignitaries, encourage program graduates, and those in the audience, to end FGM. A World Vision staff member encourages teens to stay in school, so they can come back to be the teachers, doctors, pastors and business leaders their communities need.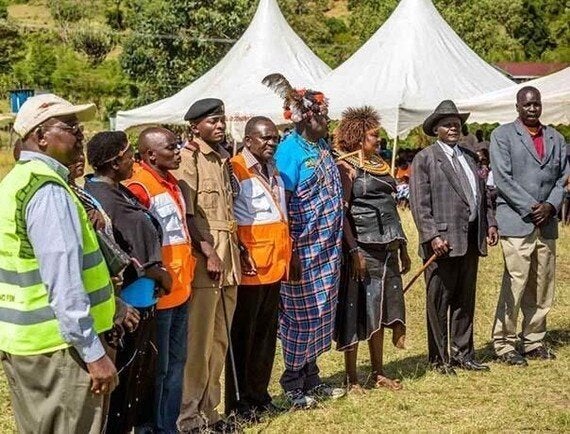 The ceremony has come a long way forward.
The teens are led in a dance to celebrate their graduation at the ceremony. They've learned about the harmful physical and mental effects of FGM, their right to avoid it, and how to get help.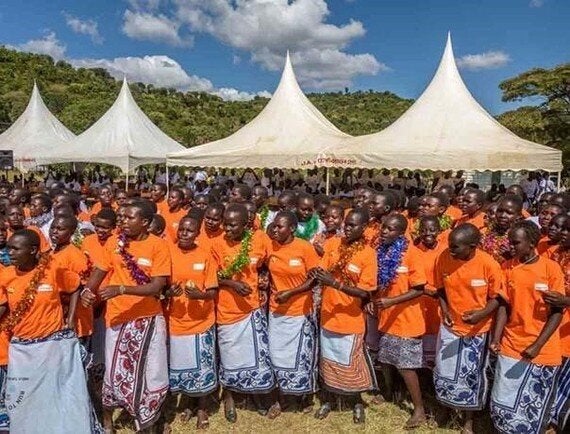 The young people celebrate their progress through a dance.
Follow HuffPost Canada Blogs on Facebook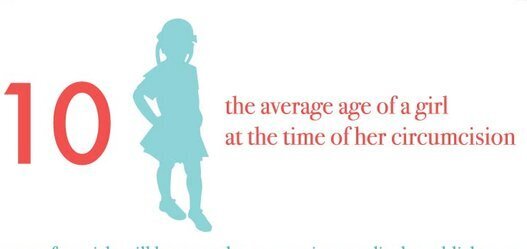 FGM Facts