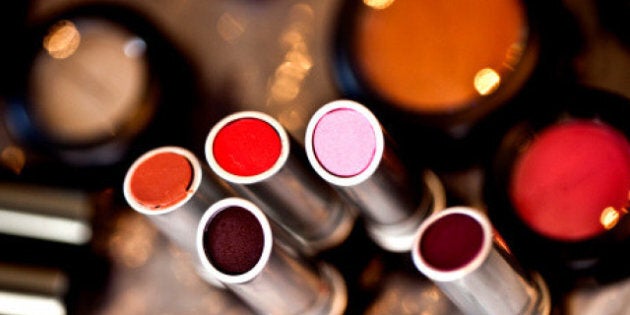 Christian Dior once said "There is no such thing as an ugly woman. There are only ones who do not know how to make themselves attractive." This quote has stayed with me throughout my life in both personal and professional circles as I give the women around me the tools to empower themselves through beauty and style.
There's definitely something to be learned from French beauties throughout the centuries. Moguls like Dior and L'Oréal and icons like Joan of Arc, Brigitte Bardot, Marie Antoinette and Coco Chanel had a je ne sais quoi that was undeniable, though not altogether unattainable, thanks to their timeless techniques and philosophies. Modern-day stunners Vanessa Paradis and Marion Cotillard are following effortlessly in their footsteps as models, actresses and style icons. So what made each of these women so unique and how did their cultures influence their style and taste? We may not always understand them, but we can practice our French by doing as they do, not as they say.
Naturally, this blog would be remiss without extending a big merci to our girl Coco, who shook up the fashion world with modernist menswear that was all about elegant simplicity -- a philosophy that still rings true in French fashion and beauty today. And let's not forget Brigitte Bardot whose heady mix of feminine charms, sultry eyes and devil-may-care tousled waves made both women and men swoon. Though never duplicated, you can replicate these looks yourself.
So you want to be a French seductress.
Simply put, it's all about simplicity. Less is definitely more (except, perhaps, when it comes to champagne and personal grooming). Although restraint is key, a significant effort must be put in at all times, as 'prevention' is always better than a cure! Like mother always said, you never know who you'll bump into, and we must always look our best. How many times have you unexpectedly seen an ex or frenemy and wished you'd at least put on some lip gloss? The French believe in grooming from head to toe, known as soignée, because letting yourself go is a sign of mental instability. Of course, we want to look insane in a good way -- not in an I-feed-the-pigeons-out-of-my-lap kind of way. Here, a few things to remember to adopt your own french-kissed philosophy:
Invest in your skin -- Meticulous skin care is critical when minimal make up is the name of the game. Exfoliation, rich creams and a jolt of ice cold water in the shower are all thought to increase circulation and tighten pores (and wake you up in the morning!) Your skin only looks as good as what you put into it, so drinking lots of water and eating fruits and vegetables is also important.
Practice restraint -- A little make up goes a long way to give you a lot of polish. Make up is meant to enhance one's face, not cover it up.
Balance your skin using concealer and foundation only where needed. Spot work is essential.
When it comes to makeup choose matte finishes.
Choose a neutral-toned eye shadow.
Always curl your lashes and invest in a good mascara ( you may want to smudge eye liner along your lash line for a natural thickening effect).
Lightly sculpt your cheek bones for soft definition.
For the mouth either choose a neutral lip colour or make a statement with a bold red lip.
Grandma knows best -- There's a reason beauty techniques are passed down from generations. It's because they work. Tricks like rinsing your hair with apple cider vinegar for added shine, vigorously scrubbing your body post-shower to improve circulation and colour, or making a face mask from the fruits in the fridge are tried-and-true.
Define your own vogue -- Beauty is not about being perfect. In fact, imperfections make things interesting. Yes, French women are sophisticated, confident, elegant and graceful, but they are also a little rock and roll. Take a few risks, mix unusual pieces or textures together, learn to tie a scarf multiple ways, and don't be afraid of a little healthy abandon.
The bare necessities -- No matter what, a great chic haircut, an intriguing perfume and a bottle of bubbly can take you far. Always have a standing salon appointment, a lingering scent, and a champagne flute nearby for an instant pick-me-up.
Without a doubt, famous French women altered the landscape of their time and continue to leave legacies. I know the champagne trick is one I'll be adding to my repertoire, followed with strict hydration, of course. It just goes to show that you can take the beauty from the French, but you can't take the French from the beauty.