It's official: radioactive material from the Fukushima Dai-ichi nuclear power plant has been found on B.C.'s coast.
Also official: it's very unlikely to hurt you.
The Woods Hole Oceanographic Institution (WHOI) found traces of cesium-134 and cesium-137 in Ucluelet on Vancouver Island on Feb. 19, it said in a Monday news release. The Cape Cod, Mass.-based non-profit spent 15 months scanning for radioactive isotopes at more than 60 sites along the west coast and Hawaii.
The Vancouver Island sample contained 1.4 Becquerels per cubic metre (Bq/m3) of cesium-134, which WHOI concluded came from Fukushima after the 2011 earthquake that led to a series of meltdowns at the facility.
The sample also contained 5.8 Bq/m3 of cesium-137, which likely came from atmospheric nuclear weapons testing.
WHOI said that if someone were to swim six hours per day for a whole year in water that had twice that amount of cesium, the radiation would still be more than 1,000 times lower than what one experiences during a dental X-ray.
"Radioactivity can be dangerous, and we should be carefully monitoring the oceans after what is certainly the largest accidental release of radioactive contaminants to the oceans in history," Ken Buesseler, a marine radiochemist with WHOI, said in a news release.
"However, the levels we detected in Ucluelet are extremely low."
Jay Cullen, a chemical geographer at the University of Victoria, is the leader of a monitoring effort known as the InFORM (Integrated Fukushima Ocean Radionuclide Monitoring) Network. He pointed out to The Vancouver Sun that Health Canada sets 10,000 Bq/m3 as the maximum allowable amount in the country's drinking water.
"By any international standard or any Canadian standard, the amount of radioactivity that we're seeing is essentially safe," he told the newspaper.
The finding comes after radioactive material from Fukushima was discovered off the shore of Northern California in November, and also judged to be non-threatening, Science Mag reported.
The magazine noted that Japan's Ministry of the Environment registered readings as high as 45.5 million Bq/m3 in the country's seawater in 2011, a level high enough to create reproductive issues within fish.
But the National Oceanic and Atmospheric Administration (NOAA) also found that radiation fell quickly as it drifted from Japan's coast.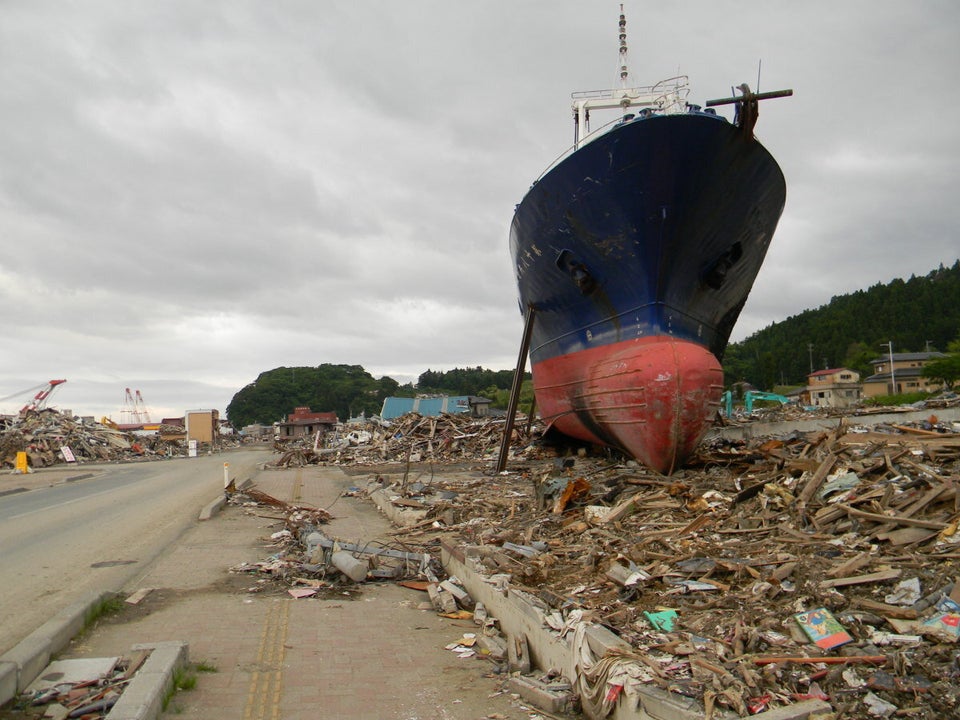 Photos from Ishinomaki, Near Fukushima
Popular in the Community