In the brand's latest ad for their newest collection, the Victoria's Secret Angels are seen frolicking through fields at sunset in their lacy bra tops, professing their love for "no padding."
"Bralette, it's all you need," one of them says in the television commercial.
"This Victoria's Secret commercial just said the bralette is all you need lmfao tell that to the triple D totties on my chest," wrote one user on Twitter.
"Yo, screw you Victoria's Secret and your bralette that literally no one with boobs bigger than a B can wear 😡," tweeted another.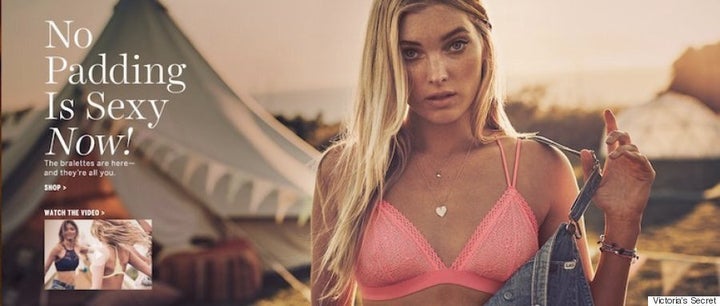 As Cosmo notes, the complaints are coming in because the brand appears to cater towards thin, smaller-breasted women (just look at the Angels for proof), even when they were promoting bras that make breasts appear bigger.
And Mic believes Victoria's Secret has a "longstanding boob problem, noting that the retailer's bras fit smaller than the labelled cup size. And with the new collection's sizing ranging from XXS to XL, that means women with larger breasts won't be able to fit.
"The...issue with this campaign has to do with its message, and how quickly VS veered its opinion from 'big breasts are better' to 'yeah, we guess small breasts can be sexy now too.' It seems disingenuous. After years and years of the same push-up rhetoric, why this now?" writes Mic senior style writer Rachel Lubitz.
And while Lubitz agrees getting rid of the whole "big boobs are better" notion is a good thing, she questions why VS has done it "so sneakily."
"With a statement like that, the company is insinuating that it wasn't always pushing its bras onto small-breasted people, and that small breasts were somehow lesser than anyone else," Lubitz writes. "They are also insinuating that the company actually wasn't the most public co-signer of this 'bigger breasts are better and sexier' social standard."
Do you think Victoria's Secret is biased towards smaller-breasted women? Sound off in the comments below!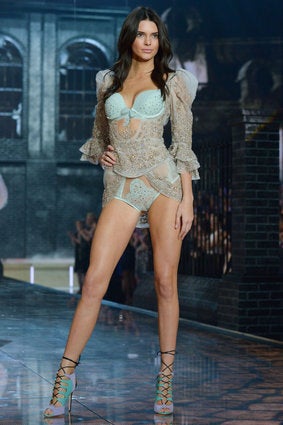 2015 Victoria's Secret Fashion Show