We all know what happens at family reunions when that one cousin doesn't show up. And Michelle Tanner was no exception when it came to "Fuller House."
We were all a little deflated when Mary-Kate and Ashley Olsen announced that they wouldn't reprise their "Full House" role along with the rest of the cast for the reboot, "Fuller House." But creator Jeff Franklin made sure to address her absence on the show, with a bit of shade of course.
The first season of the sequel series dropped on Netflix at 3 a.m. yesterday, and within the first five minutes, they addressed the elephant in the room.
Stephanie Tanner, played by Jodie Sweetin, returns home and asks the Tanner gang where Michelle is, the only missing family member. Danny answers with a not-so-subtle jab: "Well, Michelle sends her love," he says, "But she's busy in New York, running her fashion empire."
At which point the entire family breaks the fourth wall and rotates their heads to stare at the audience, looking decidedly unimpressed.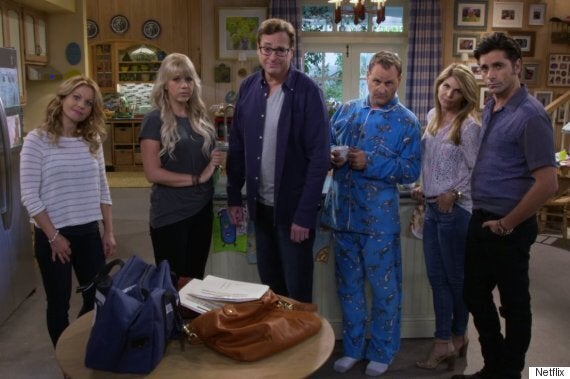 Apparently, after the take the cast ad-libbed a bit, and one lie by John Stamos, who plays Uncle Jesse, hit the cutting room floor. People Magazine reports that Stamos hollered, "One episode!" lamenting the Olsen twins decision not to make an appearance. Immediately after, his character gets a phone call: "It's the twins' lawyer," he jokes.
The Olsens have been focusing on their successful clothing lines, The Row and Elizabeth & James, which comes up again later on.
Franklin, who created both the original series and the remake, tells MTV News that he knew they had to address the awkward situation, and hopes the twins have a good laugh at it — it's meant to be a "playful moment."
Franklin also told the Hollywood Reporter that he had wanted fans to be able to see Michelle "from time to time" like with characters Danny, Uncle Jesse, Aunt Becky and Joey.
The sequel series focuses on DJ Tanner, who is newly widowed and trying to raise her three young boys, with the help of her sister Stephanie and best friend Kimmy Gibbler. It's basically a gender-swapped version of the original.
The reboot has been slammed by critics across the board, and yet, die-hard "Full House" fans are still loving the nostalgic remake, or at the very least, embracing it as a new guilty pleasure.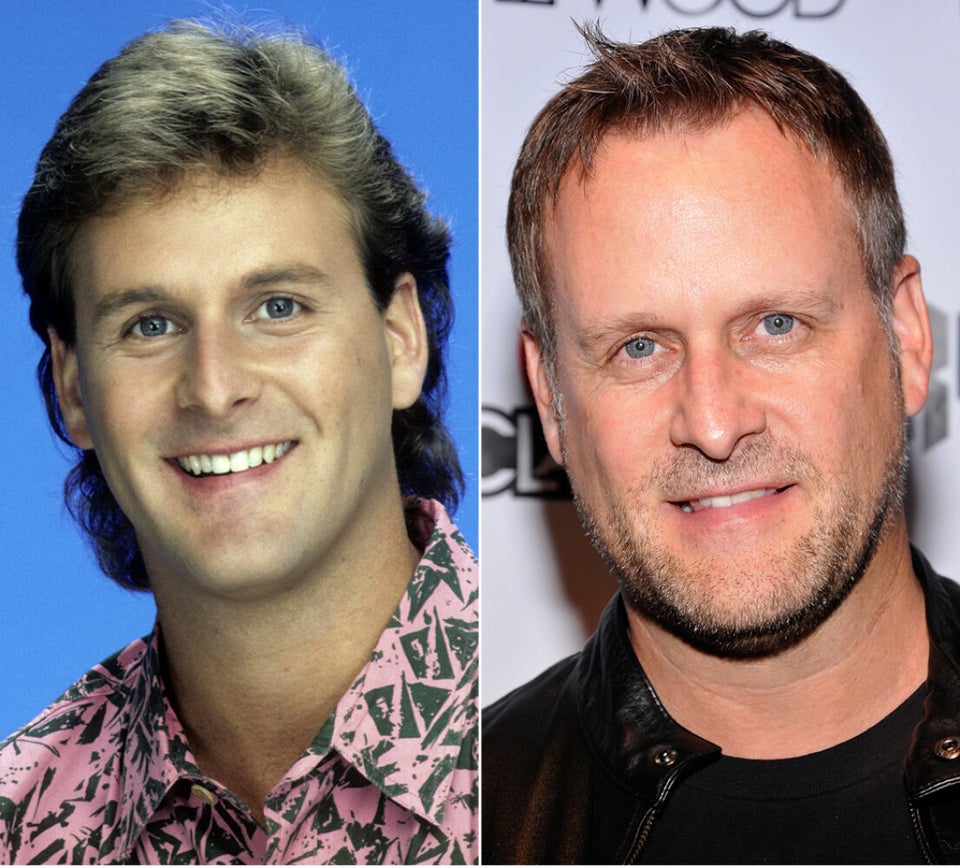 "Full House" Cast: Where Are They Now After 25 Years?